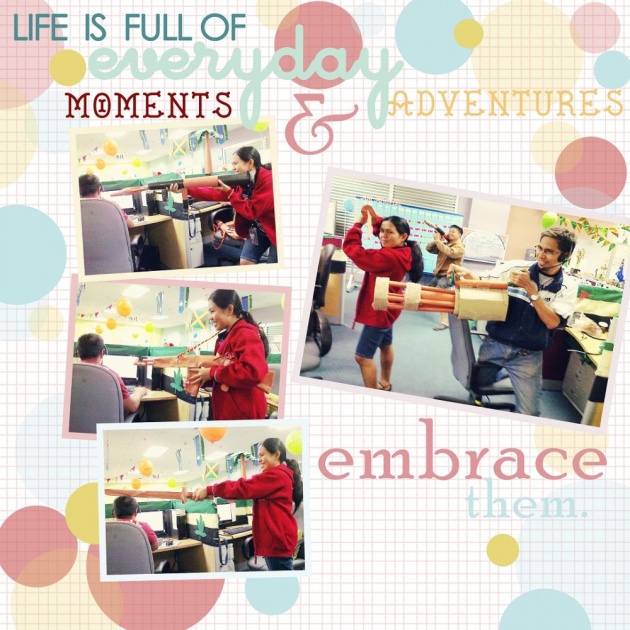 Grid paper image was used as the background of this scrapbook page, then I added some moments which were taken when we were in the office and were having fun with the things made by our colleague from some scrap materials when we had a specific contest at the office.
I found the colors of the photos to be just something which will fit in if I will use these clip arts in the scrapbook here. I had circles of different colors and brought it infront of the grid paper image. I had just to make sure that the photos will float in front so i have to place white stroke of each photo.
My favorite part of the scapbook page is the typography, I had made it with different font types and I guess it has really enhanced the scrap page.
Hope you like it!