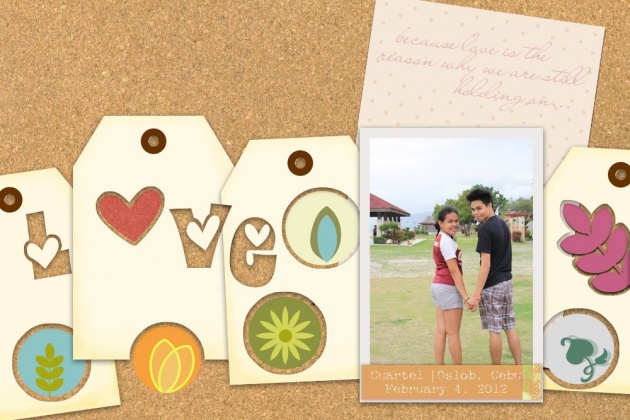 One of my favorite scrapbook page. This was taken in Oslob, my boyfriend's hometown when we together with our friends had some time at the whale shark watching. It was one of the best moments of my life though.
The page is mostly made of clip arts, texture pages and some stickers.
I love seeing this photo.