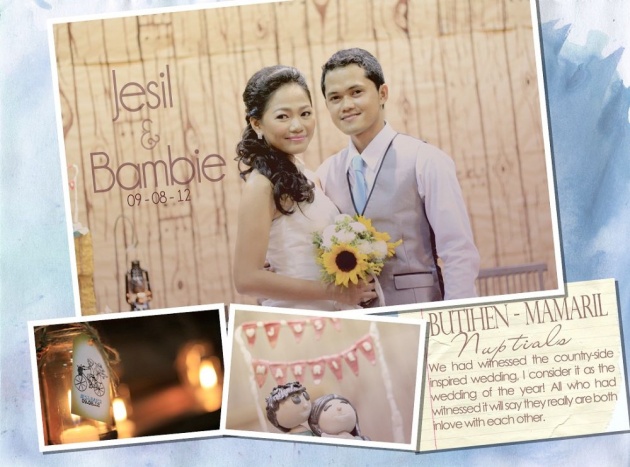 The supposed to be garden wedding was turned into an indoor one due to the rains which happened a night before the wedding day. Gladly, the designs and other stuffs to be used were safe inside the hall. The couple had no choice but to bring the wedding ceremony inside the hall room instead.
But it still was a very nice wedding theme. My cousin who was born and grew up in the province used to go to barns and so they had made up a theme of country side kind. They have candles placed inside mason jars and were hanged randomly inside the room. There were hays and walls were painted with wood like design.
The cake was of course made to be like a barn area with those two cute little miniatures. it was so far the best wedding even I had witnessed. Kudos to everyone who had organized it.