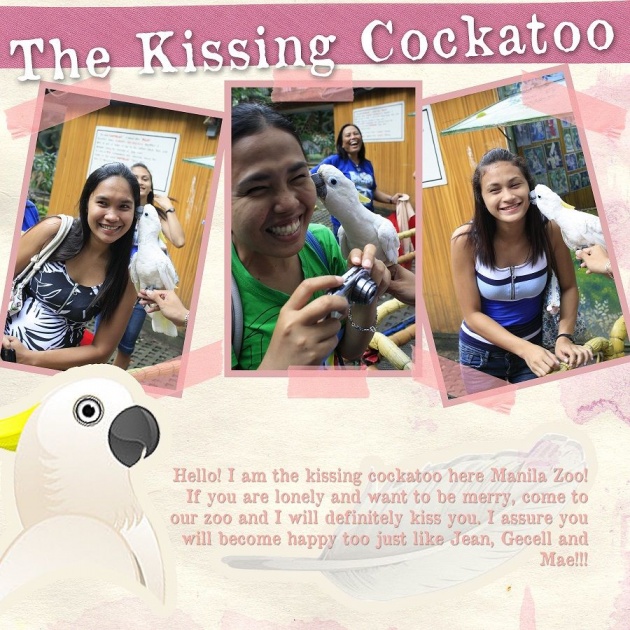 Yes its a lovely kissing cockatoo! He was a sweet one when we passed by an area inside Manila zoo where a lot of birds were available for photo taking. My niece was so mesmerized by the birds as they were friendly and so she asked her grandpa whom she call as Daddylo to take a photo with those birds. We were behind them and found them holding those birds when we came by, the owner of the cockatoo showed us a few tricks of the bird and one was kissing the girls around, we got to taste its sweet kisses.
These photos indeed deserve the girly design with pink colors as well as a cockatoo photo. I had a great time making this lay out and I thought it was good.
How do you find it? I have made this as a template and anyone can ask me if you are interested to have your own photos in this lay out. Feel free to inform me.