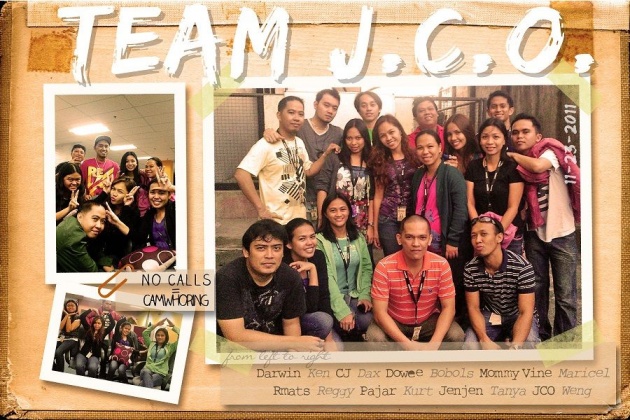 Here's another scrapbook page which I had made specially for my favorite team when I was still working as a technical support representative in Cebu. Why this is my favorite teaM? Well, these are the specialist members and we are receiving less calls compared to the level one agents.
Then we also have the freedom for our breaks and lunches. We tend to be more relax yet issues which are coming from level one agents are more complex though, if an issue is unresolved from their end, they escalate it to us and we have to work on it. We don't have that specific AHT to follow as long as we resolve the issue.
All of us in this team are friends, we tend to be like family and that was the main reason why I had stayed in that account for more than four years.