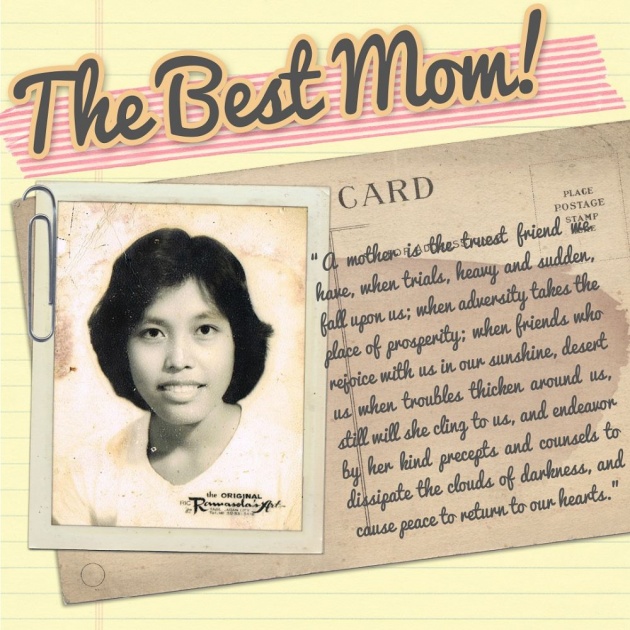 During Mothers' Day, I would often surprise my mom with cards and gifts but the previous two years, I have been making use of my digital scrapbook interests to send it to her or even post in facebook, she is now online almost everyday and sending it over to her facebook wall I guess would be the best way to show her my love.
This is just made of certain paper brushes and clip arts. I used some tags and clips and then the font used here as well fits perfectly to the theme of the scrapbook. Oh! I forgot, I also used some ribbons here. But it is mainly made of paper types.
The photo here shows my mom when she was in college, it's an old photo though. I have a love of anything vintage though and I guess this fits well with the theme.
How do you find it? Hope you like it too! I still have the template for this and if you like to have it, I can definitely provide it to you!