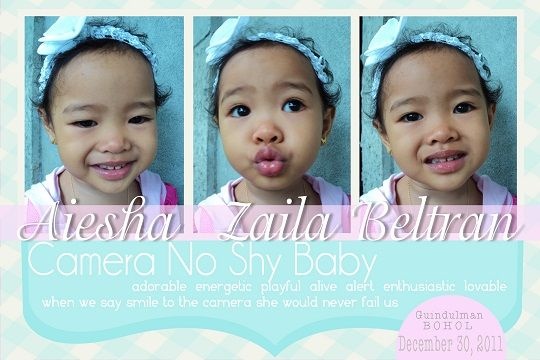 This is an old digital scrapbook actually. Posted it on my old blogpost (
click here
)
Whenever I go home all I do there is to play with my witty niece. She has been very bubbly these days, she sings and dances whenever she hears lively tunes and music. She had memorized the Twinkle Twinkle Little Star song, she can't pronounce the words well yet but she hums it with the almost right words.
She is really really amazing, she talks to us like she is one big girl already. She also consider other children as babies, whenever we would ask her if she want to take a ride on some riding games, she would say no, it's all for the babies then we will laugh our heart out.
And of course, she never says no with the camera. If we would say smile, she would never fail us. She knows how to do a wacky pose as well.
So this scrapbook lay out is out for free. Let me know if you want to download it.