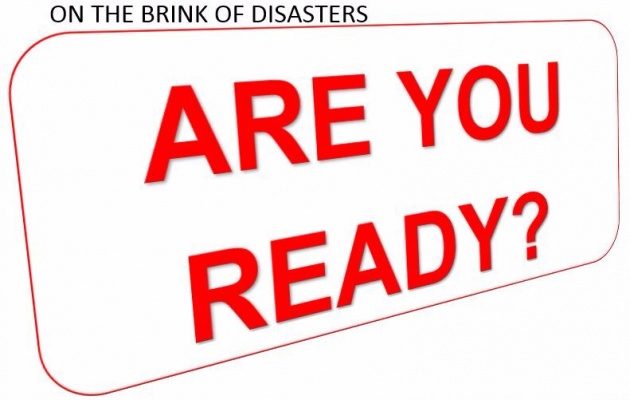 Image Credits: Sharon Lopez via Bitlanders
I live in Region V or the Bicol Region, located in the southeastern part of the Philippines. Our place is frequently visited by typhoons. The Philippines is located at so-called 'Pacific Typhoon Belt'. There was no year in the history that our country has been spared from such calamity. Lives were taken and properties were destroyed every time a catastrophe would come to our place. This is one of the reasons why the development in the area is somewhat slow especially on the agriculture side.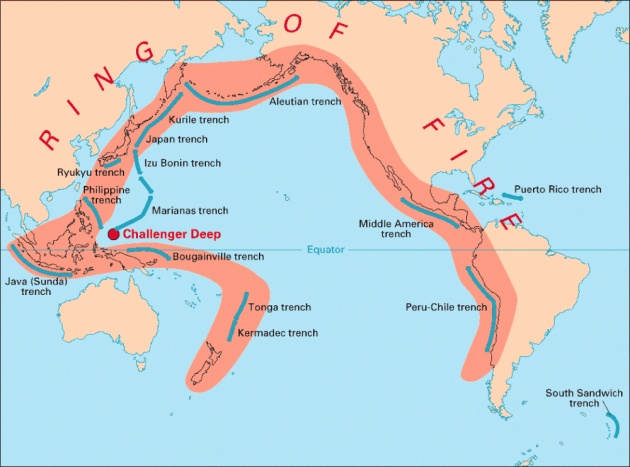 Image Credits: Smoochies via Wikipilipinas.org
The Philippines is considered to be one of the most hazard prone countries in the world. This is due to its geographical location. It is within the "Pacific Ring of Fire", which is composed over 75% of the world's active and dormant volcanoes, and the "Pacific Typhoon Belt," a belt between 10 and 40 degrees north latitude where typhoons are very common.
Source: Wikipilipinas.org
Typhoon may hit the country anytime but there would usually more typhoons during the months of June to December which is the rainy season. Records show that the strongest typhoon that hit the country was the Typhoon Yolanda (International name: Haiyan) which had visited the country on November 7-8, 2013.
If you happened to have Filipino friends, for sure, they have their own stories to tell about typhoons. I personally experienced how this catastrophe had destroyed our place. I experienced Typhoon Sisang (International name- Nina) in 1987 wherein the house we were staying in was destroyed. Two succeeding typhoons hit our place in 2006, Typhoon Milenyo (International name - Xangsane ) and Typhoon Reming (International name - Durian).
Here is my own story: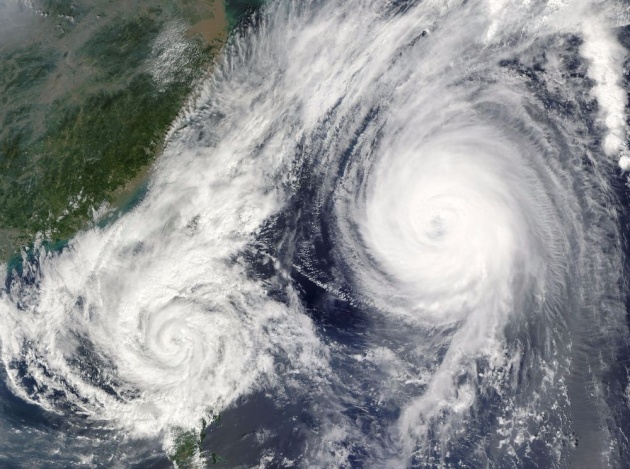 Image Credits: WikiImages via Pixabay
I was staying in the province of Sorsogon during that time and we experienced Typhoon Milenyo. It left damages to the houses and crops and some were injured. Electricity was lost so we don't have a connection and we cannot watch the news. Then, before the power could be restored, came another typhoon, the typhoon Reming. In our place, the impact of the typhoon was not as strong as Milenyo.
After several days, one neighbor was able to access a radio station through the use of power from the spare car battery. We were all shocked at the news that thousands of people died in Albay, the neighboring province because of Typhoon Reming.
It was an extremely saddening experience for Bicolanos due to the death of thousands of people, some were buried alive in their homes and others were carried by the strong current of waters. In a certain part of the Cagsawa village, houses were buried under the ground showing only the roofs. This was because of the mudflow that came out from the Mayon Volcano.
My heart sank when I saw what happened to the place when we were able to visit after a few days. I can't imagine that the plain I was looking at was a household area.
Image Credits: Slippers and Shades
Several conclusions aroused from this tragic experience.
· People underestimated the destructive power of the typhoon.
· They did not expect that the Mayon Volcano will be active at the same time.
· Big houses were standing on this place and they were expecting that they will be safe inside their homes.
Things already happened. People became more cautious because of what happened. When I transferred to the place (Albay) in 2007, I noticed that people became so worried even with a slight rain. Classes will be suspended whenever there is a heavy rain. They started panicking over a slight change in the weather.
What is Disaster?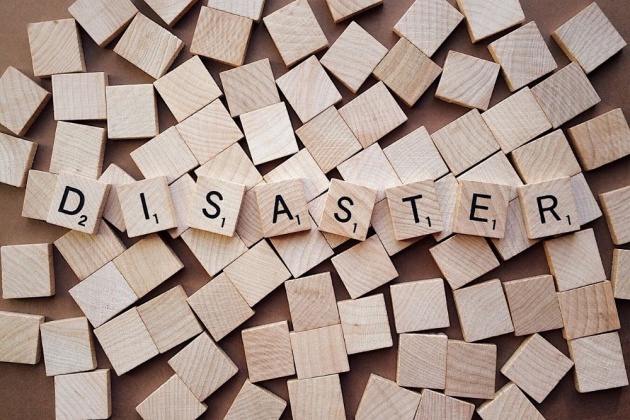 Image Credits: Wokandapix via Pixabay
A disaster is a serious disruption, occurring over a relatively short time, of the functioning of a community or a society involving widespread human, material, economic or environmental loss and impacts, which exceeds the ability of the affected community or society to cope using its own resources.
(Source: Wikipedia)
Video Credits: Bournemouth University's Disaster Management Centre
Classification of Disaster:
Disaster can be classified into 2, Natural hazard and Man-made Disasters or Human-Intistigated. The impact of disaster would depend on our vulnerability to hazards. The more prepared we are, the less vulnerable we can be. We cannot prevent disasters but we can somehow mitigate the effect. And this is by being prepared.
Natural Hazard
A natural hazard is a natural process or phenomenon that may cause loss of life, injury or other health impacts, property damage, loss of livelihoods and services, social and economic disruption, or environmental damage.
Various phenomena like earthquakes, landslides, volcanic eruptions, floods, hurricanes, tornadoes, blizzards, tsunamis, and cyclones are all natural hazards that kill thousands of people and destroy billions of dollars of habitat and property each year. However, the rapid growth of the world's population and its increased concentration often in hazardous environments has escalated both the frequency and severity of disasters. With the tropical climate and unstable landforms, coupled with deforestation, unplanned growth proliferation, non-engineered constructions which make the disaster-prone areas more vulnerable, tardy communication, and poor or no budgetary allocation for disaster prevention, developing countries suffer more or less chronically from natural disasters. Asia tops the list of casualties caused by natural hazards.
Human-Intistigated
Human-instigated disasters are the consequence of technological hazards. Examples include stampedes, fires, transport accidents, industrial accidents, oil spills and nuclear explosions/radiation. War and deliberate attacks may also be put in this category. As with natural hazards, man-made hazards are events that have not happened—for instance, terrorism. Man-made disasters are examples of specific cases where man-made hazards have become reality in an event.
Source: Wikipedia
Disaster Preparedness
Several years ago, the programs of the government were mainly focused on taking action after the calamity which is commonly known as 'response'. Most of the activities are mainly concentrated on rehabilitation, restoration, distribution of relief goods, etc. Until the time came that the concerned authorities realized that it is not enough to address the situation after the catastrophe has left the place.
More than the provision of giving specific help after the disaster, they thought of a much better idea. That is to minimize if not, to totally eradicate the impact of the calamities. While it is true that calamities or disaster is an uncontrollable phenomenon, we can always do some actions in order to lessen the impact.
Being prepared is the key. An Act Strengthening the Philippine Disaster Risk and Reduction Management, Providing For the National Disaster Risk and Reduction and Management Framework and Institutionalizing the National Disaster Risk Reduction and Management Plan, Appropriating Funds Therefor and for Other Purposes, otherwise known as Republic Act 10121 was implemented and was institutionalized.
The law mandates for the organization of Local Disaster Risk and Reduction Mangement Council (LDRRMC) in provincial, municipal and the barangay level. Plans must be created in order to address the current situation of a specific local government unit in terms of disaster.
Moreover, officials were required to be trained on all aspects concerning disasters from the retrieving and understanding information, sending timely information to concerned officials down to the barangay levels, mitigation, rescue, and operations.
Most of all, the law mandates the setting aside of 5% of the estimated revenue from regular sources to support disaster risk management activities such as but not limited to programs on disaster-preparedness programs including training, purchase of disaster response and rescue equipment. supplies, medicines, for post-disaster activities, and payment of premiums on calamity insurance
(Source: MDRRMC and DILG JMC 2013-1)
Preparedness is one way of reducing the risk we have to face in times of disaster. We should do our part. It is for our family, loved ones and for the whole community.
Here is another video that could help us know more about disaster preparedness. Much as I wanted to share our own video, Operation Listo, I am still trying to find a full English discussion of the video.
Video Credits: Humanitarian Practice Network via YouTube
Thank you, my friends, for visiting and reading my blog posts. I would consider this post as an initial post on disaster preparedness. Watch out for more tips and guides so that we may be able to lessen the impact of disasters in our community.
References: