One of the moderate resorts at Disney World in Lake Buena Vista, Florida is Port Orleans, which is divided into two resorts one being the Riverside while the other is French Quarter. Guest can share a lot of the amenities and recreation such as the pools, video arcades, restaurants and much more.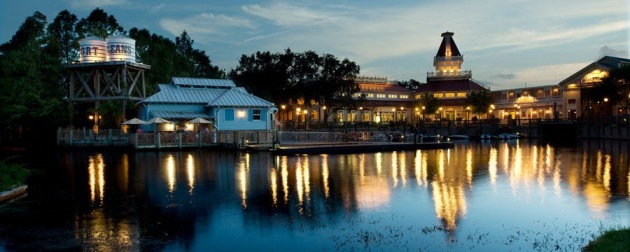 This is a view of the Riverside , side of the beautiful resort.

There are lots of dining options on the resort and shared dining in the neighboring French Quarter resort as well.There is casual dining, quick service dining, lounges or you can have pizza delivered to your room.
With both the standard and preferred location rooms they can be chosen to be with various views such as landscaping, courtyard, bayou, garden, pool or river.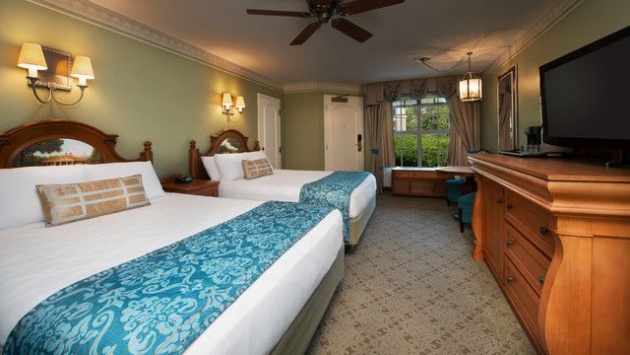 Pictured above is a room with two queen size beds with beautiful pictures in the headboard a wooden oak dresser with mini fridge area and the table has two classic colonial style blue chairs.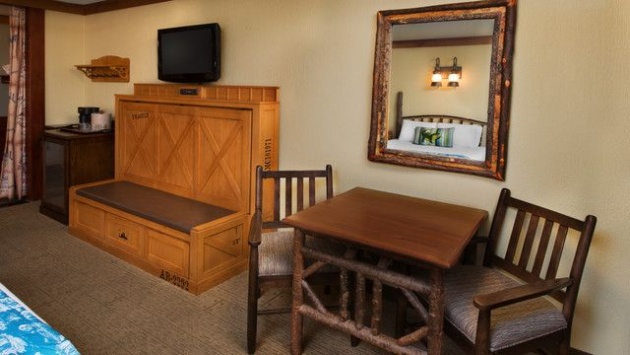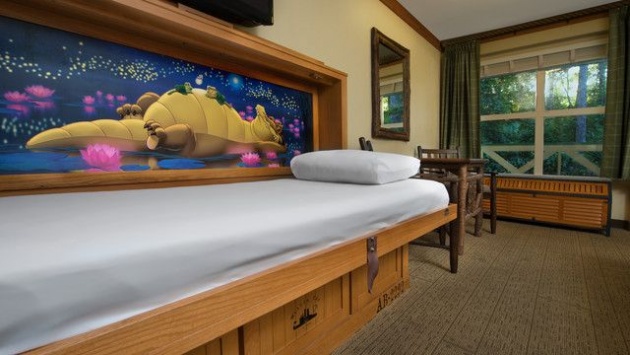 If you chose the option of a room to sleep five instead of four people you get the pull down bed and the rooms decor changes.... still beautiful, just different. The rooms with the king size bed in it has another form of decor also and can sleep two people or three with a pull down bed.
There are also Royal Rooms, that sleep up to four people with different beautiful decor and two queen size beds.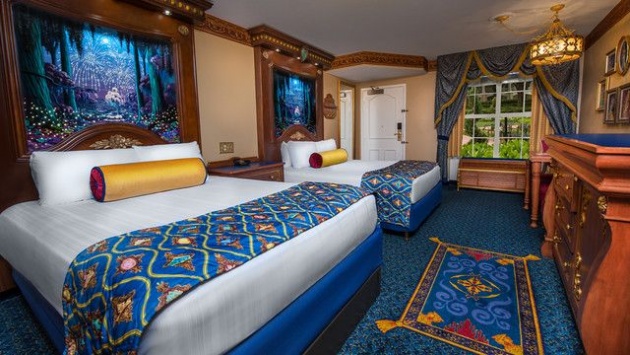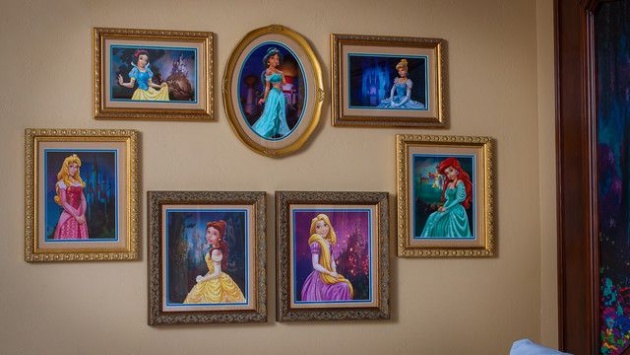 As far as resort recreation, besides going to the Disney World theme parks you can enjoy pools, a horse drawn carriage, a Cajun Campfire,fishing, jogging, the video arcades, bike and Surrey bike rentals. The kids can enjoy the Pirate Adventure Cruises and the playground.
<iframe width="560" height="315" src="https://www.youtube.com/embed/RmB9R8tO8ps" frameborder="0" allowfullscreen></iframe>