The very popular value resort Pop Century is deigned and based on the fun inventions thru the years between the 1960's and the 1990's era's.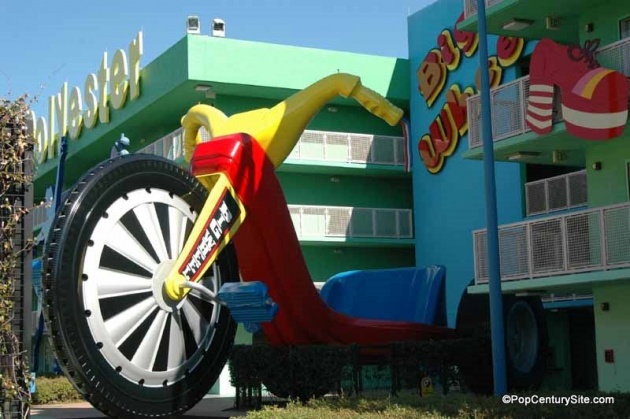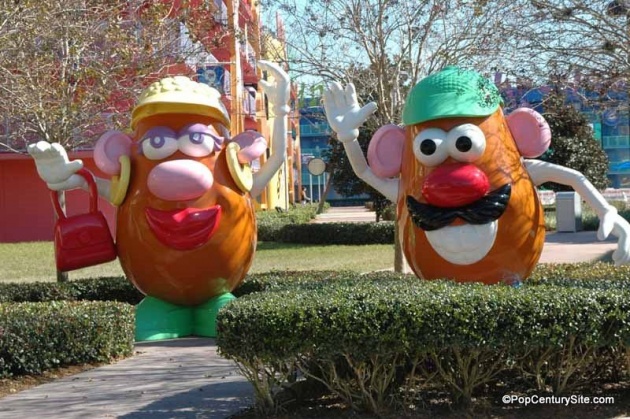 There is a childrens wading pool there and a larger pool called Hippie Dippy.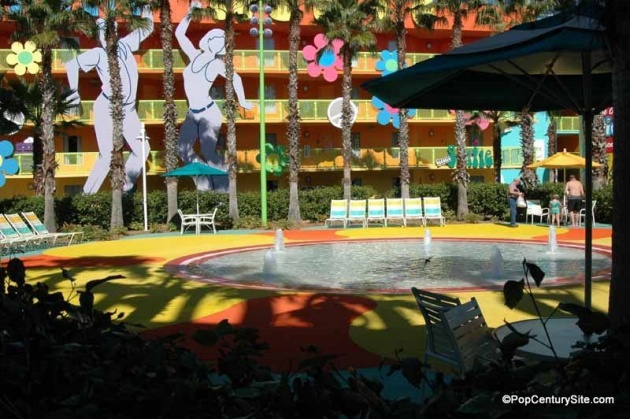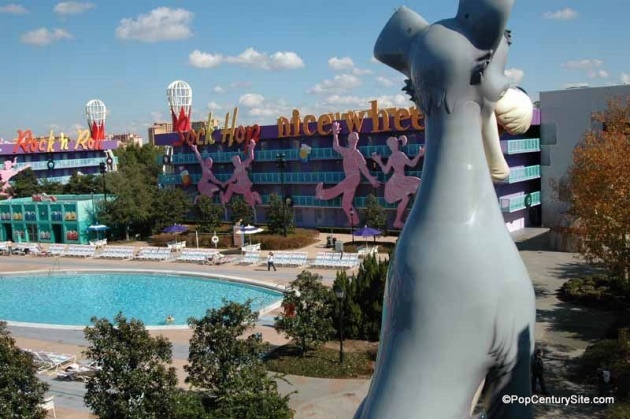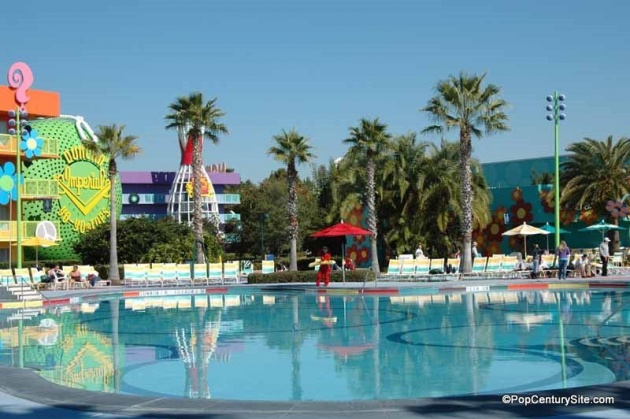 The lobby is beautiful and very inviting including a TV area for the children to wait for their parents to check in.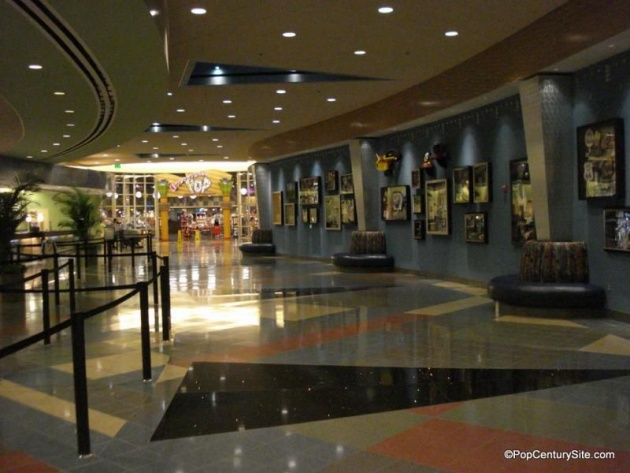 The resort also includes amenities including food court, arcade, gift shop as well as a laundry room. There is space outside of the rooms where an elderly or handicapped person can charge their scooter.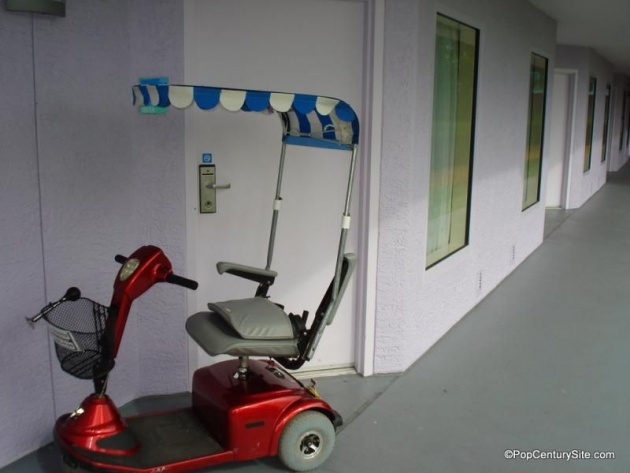 The rooms in the Pop Century resort give you a choice of 2 double beds or 1 king size bed in standard or preferred rooms with or with out the pool view. The rooms include a bathroom, night stand, dresser, mini fridge, TV, phone, small wall safe and table and chairs.