The Value Resorts at Disney World are very nice, yet they are more financially setting for visitors that are budget concise. There are still some great ammenities ut not as lavish at the ones in the deluxe and moderate resorts.
The decor of the resort is of various genre's of music!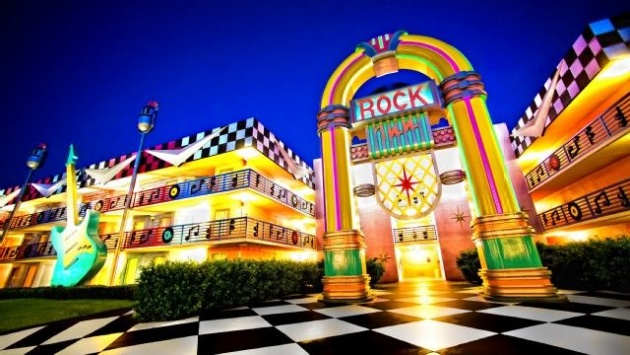 The rooms are standard room's with two queen size beds, bathroom, small wall safe, nightstand,dresser, small refrigerator, table and chair set. Preferred rooms are the same but the location of the rooms are closer to the lobby, bus stops,food and laundry facilaties.
The AS Music Resort is closest to the Disney's Animal Kingdom theme park, but there are complimentary buses for guest to take you to there, all the other theme parks, water parks ESPN Sports area.The bus stops are located at the front of the resort lobby.
Another option for a room is the Family Suite which includes one bedroom with a double size bed and a bathroom. The main area has a double size pull out sofa, twin size fold out chair, twin size fold out otoman, a second bathroom and a kitchenette.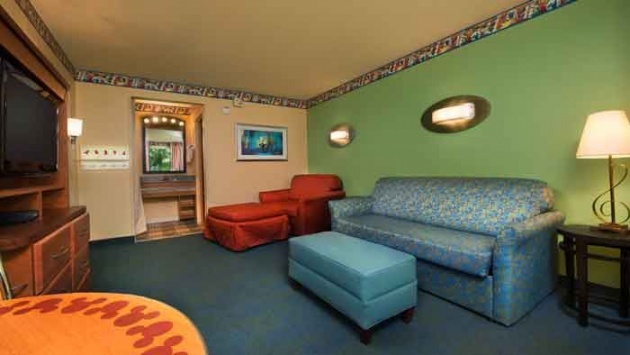 Go to www.disneyworld.disney.go.com/resorts/all-star-music-resort/rates-rooms for more information about this resort.
At the resort is a beautiful musically designed swimming pool as one of the ammenities for the guests.