The newest resort among the Value style resorts in Disney World, Lake Buena Vista, Florida is "Art of Animation". It is a large resort with both one room's and family suites decorated to match some of the newer Disney movies, such as Little Mermaid,Lion King, Finding Nemo and Cars.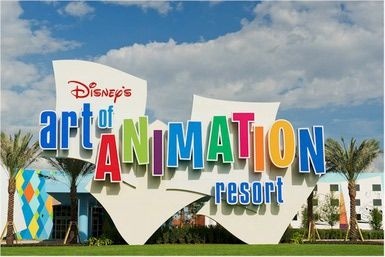 This resort has the largest pool in all the Disney World Resorts, plus 2 more pools! There is a kids playground, a video arcade and fishing accomodations, fun for the whole family.And laundry rooms, gift shop, buses to transport you to anywhere in Disney World.
Walk across the bridge to visit the neighboring resort POP.....Pop Century Resort.
The resort is beautifully colored and decorated in the theme of the Disney Animation.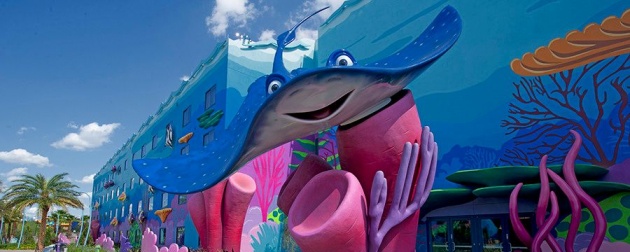 The rooms are fulled decorated as well. The rooms that are 2 double sized beds or 1 king sized bed, a nightstand, phone, dresser, tv, small refrigerator, bathroom and table and chairs.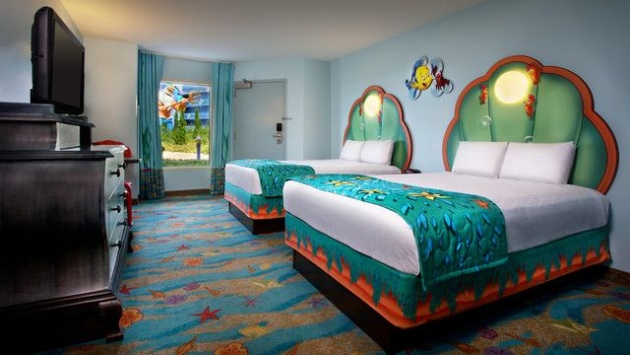 The family suites are located towards the front of the resort and have a pull out double sofa, a pull out of the wall double bed that rests on the table top and a separate bedroom with a double bed, 2 bathrooms, 2 dressers,phone, and TV. There is a kitchenette with a mini fridge, microwave and small sink as well as small counter space.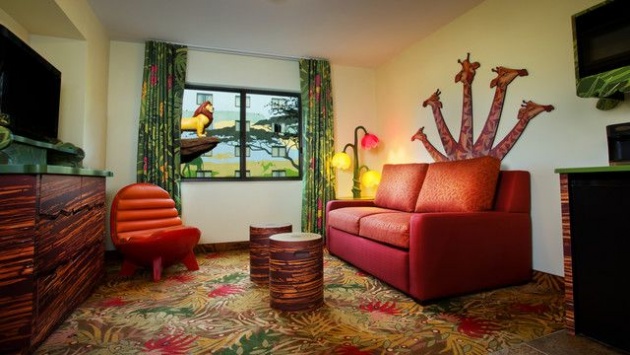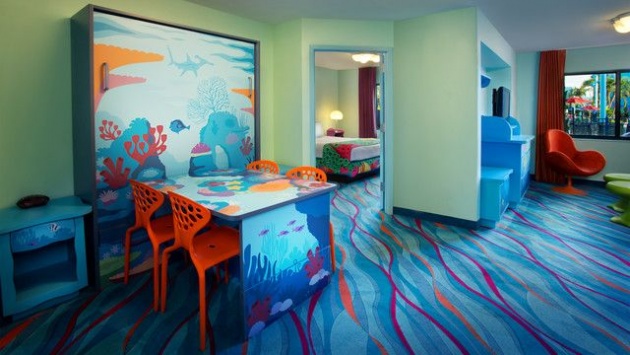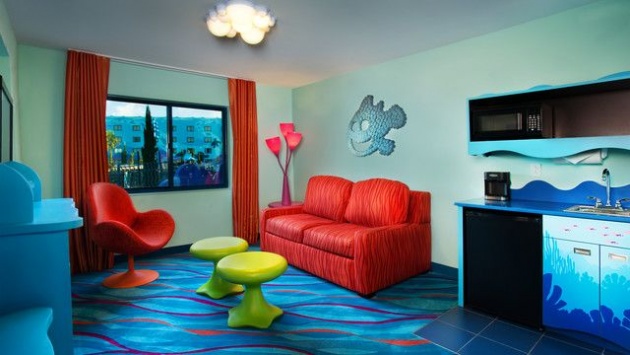 Both the rooms and family suites have small wall safes as well.
To find out more about this resort go to https://disneyworld.disney.go.com/resorts/art-of-animation-resort/rates-rooms