I have already written blogs about the Value Resorts at Disney World in Lake Buena Vista, Florida. In this blog and the next 4 I will be telling you about the Moderate resorts at the Disney World theme parks. The first one that I would like to tell you about in this section is nearest to the Magic Kingdom Resort, which is the most popular theme park there. This resort is the Fort Wilderness Cabins.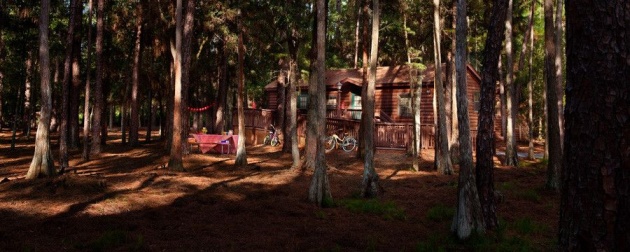 You have your own cabin with a deck, picnic table and grill in the yard. As you can see from the picture, you would be surrounded by trees.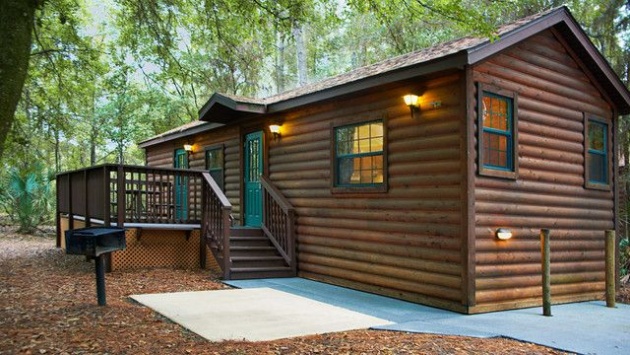 The cabin sleeps 6 people with one pull down from the wall double bed in the living area and a double bed in the bedroom as well as a bunk bed.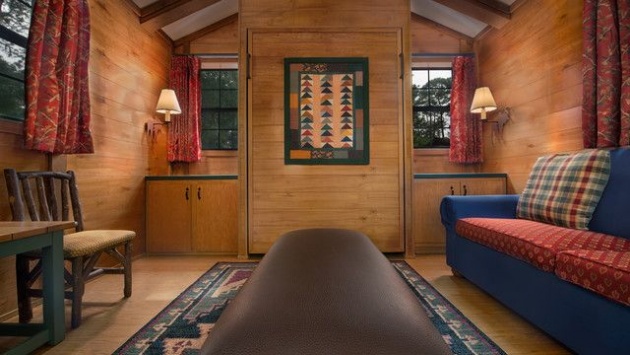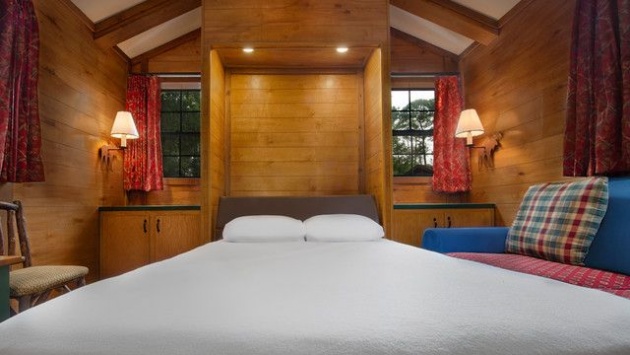 In the living area is a couch TV,CD player chairs and dining table with bench and chairs. There is also a full sized kitchen with stove, refrigerator, dishwasher, sink,coffee maker and toaster.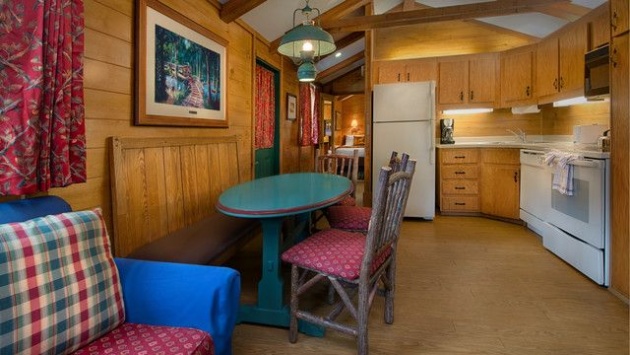 There is also a TV and phone in the bedroom. The cabin includes internet and wifi access, a room safe, hair dryer and pack 'n play crib for a baby under the age of 3.