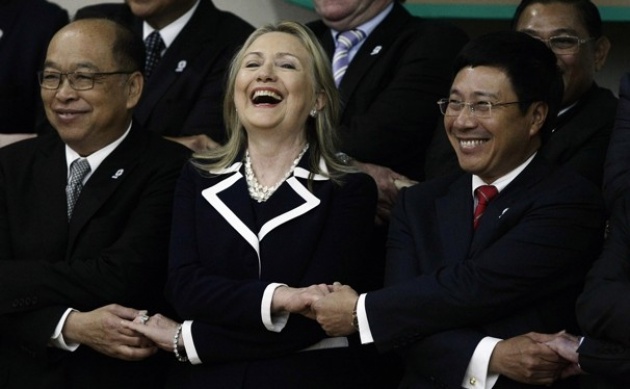 Beijing has apparently managed to divide ASEAN from adopting a common position on the South China disputes (with 4 ASEAN states: Vietnam, the Philippines, Malaysia and Brunei generally on one side and China on the other in territorial claims). Beijing's diplomacy has taken the position that such conflicting claims should be dealt with bilaterally between China and each of the other claimants separately. See our Blog for Film: South China Sea and the Spratly Islands This though potentially waters down the claims of each as well as weakening their negotiating posture. China has managed to keep the matter largely out of the United Nations (as its alleged repression of Tibetans and Uighurs – Read our Blog for Film "Unprecedented Scrutiny of China Human Rights Record" ) where both diplomacy and legality in my opinion would be less favorable to Beijing's claims and tactics of imposing such upon its neighbors. Undoubtedly the dispute rises to the level of "threat to international peace and security" with also the United States now drawn into the dispute(s) on basis of alliances with certain ASEAN countries and concern that what are now international shipping lanes be compromised.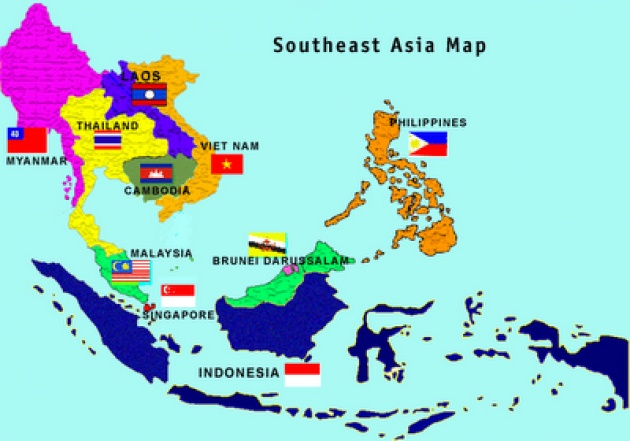 Cracking of ASEAN Precedent of Unity:
ASEAN was perceived a credible counterbalance to Beijing's economic and political weight as well as diplomatic muscle. However, the failure this week to adopt a common stance, even communiqué is a "severe dent" in the credibility of the 10 state AEAN according to Singapore's Minister for Foreign Affairs and Law K. Shanmugam. "ASEAN has gone through many more challenging times and yet we have always managed to... at least reach a level of consensus which reflects the lowest common denominator." This was perceived as especially embarrassing that ASEAN was "unable to deal with something that's happening right here in our neighborhood and say something about it. There's no point in papering over it. There was a consensus among the majority of countries. The role of the chair in that context is to forge a complete consensus amongst all. But that did not happen."
China Gets its Way in Palace it Built:
The Chair was Cambodia and its Foreign Minister Hor Namhong who lashed out at "some countries" for "holding the joint communiqué hostage to their bilateral disputes" However, in my opinion Phnom Penh's Government will have to scrape away the obvious contradictions. The ASEAN meeting was held in a "palace complex" in Phnom Penh (Bootom) funded/built by China. While Hillary Clinton also attended, China's "guest" delegation including Foreign Minister Yang Yiechi (Below Photo) had unprecedented access to the Chair.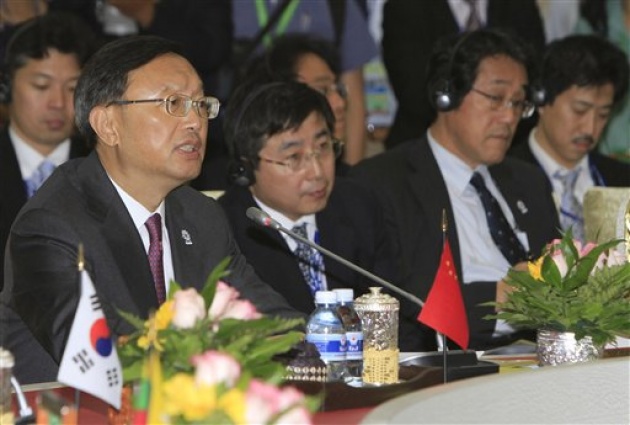 Past precedent has been ASEAN solidarity especially when facing challenges/criticism from the outside the group. The precedent prevailed even in face of embarrassing human rights criticisms. (Admissions of Myanmar and Laos). Long standing disputes between Malaysia and Singapore were overcome. (Ironically, Indonesia has also been helping resolve "Temple Dispute" – disputed border between Cambodia and Thailand .
Beijing may appear to have won this round; however it probably has not only created animosity among important neighbors but pushed them closer to Washington. Indonesia can be expected to respond to the challenge with its own greater assertiveness (as the largest and perhaps rising star of ASEAN – See our Blog for Film: "Am I Mistaken or Has Indonesia Become Almost Boring"). Beijing wanted a neat way to deal with each ASEAN member individually; however China may have set into motion a rapid, chaotic realignment – a nightmare for a leadership that values most predictability and order.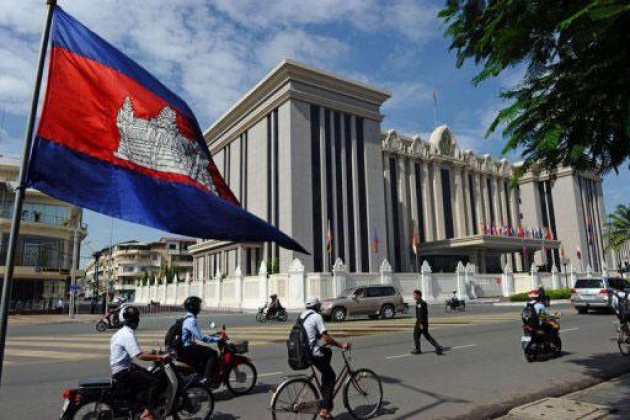 Ambassador Muhamed Sacirbey - FOLLOW mo @MuhamedSacirbey


Facebook-Become a Fan at "Diplomatically Incorrect"








Twitter – Follow us @DiplomaticallyX







See more at our Popular Video Blogs & Current News Event Articles – www.diplomaticallyincorrect.org
Top Map Courtesy of - http://srttelisai.blogspot.com/