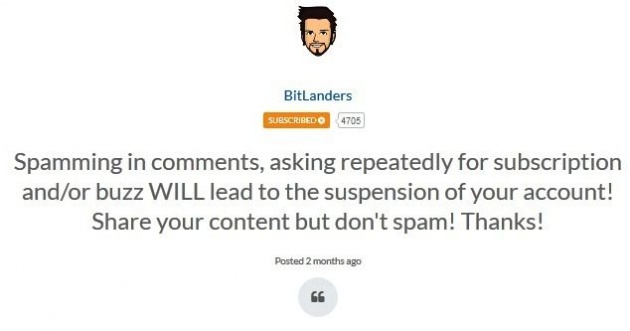 Do Not Spam
Repeatedly post (SPAM)

- Do not tag friends on your microblogs.
- Do not chat in the microblogs you can use private message instead.
(The microblogs system is not meant to be used for peer to peer communication. As microblogs are broadcasted, we encourage you to use the private messages system if you need to communicate with a specific user to keep your content pertinent and interesting to all your followers.) FAQS

- Do not Tag a friend and ask for buzz and sub it is a big NO.
- Avoid spamming, it does not help you.
Again, ''Do Not Spam''