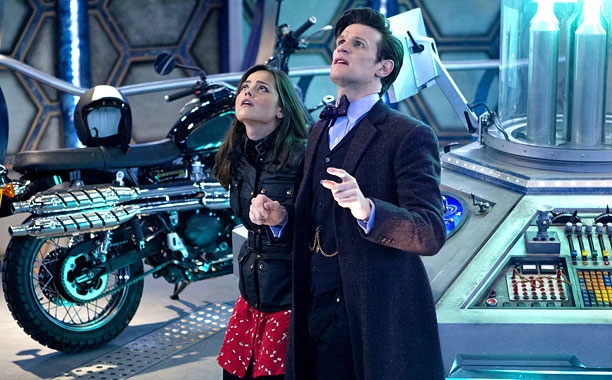 The Doctor Who 50th anniversary special aired and it left a lasting impression on BBC America. Records have been broken as Whovians from all over the world tuned in in great anticipation for the two doctors to collide. For the record if you haven't seen it it was in fact really awesome. I don't promote writing spoilers in news articles like these, but rather quite information that can help you gauge how successful the show was. Here it is,
Enough to break BBC America's all-time ratings record. A total of 2.4 million viewers watched the Doctor Who50th anniversary special's first telecast at 2:50 p.m. ET on Saturday. That total rose to 3.6 million once including the show's encore. Plus BBC America hosted simulcast screenings in 11 cities. On Twitter, Doctor Who overall generated a total of 1.8 million tweets, beating every show on cable for the week.
2.4 million viewers in an era when TV is crashing due to streaming services like Netflix and Hulu is pretty impressive, but what really caught my eye was 1.8 million tweets.
Compare that number to the trending hashtags that appear within Twitter and the sentiment of these tweets and you'll find that Doctor Who social activity was the most positive you'll find in months. Especially with recent shows ending up for the Winter with some serious character changes Doctor Who was a breath of fresh air. It was exciting enough to keep our interest and solemn enough to have us reflect (which Doctor Who always successfully does and is the reason I'll always love it).
For those who clicked this article and don't know who Doctor Who is, don't worry, here is some Doctor Who for you to get started with.