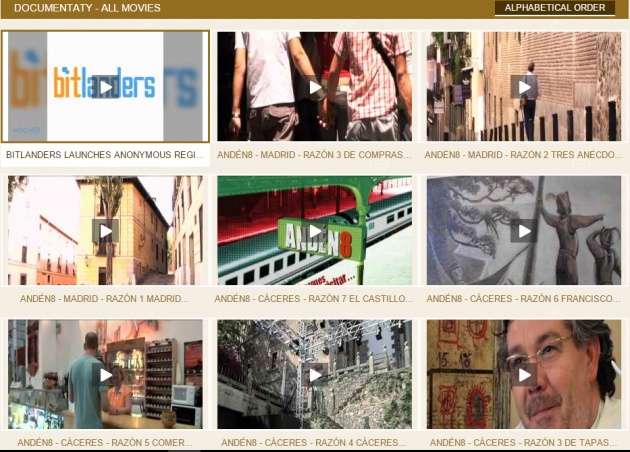 "Filmmaking practice, a cinematic tradition, and mode of audience reception" this is how Wikipedia describes Documentary Film.
In my own understanding, documentary films are those kinds which have been created based on facts and studies, something which is made to create a record of something real or which had occurred in the past.
While I was growing up, aside from being interested in children cartoon movies and shows, I am also being driven into the great world of documentaries. It keeps my curiousness awake and had me thinking if the certain film had indeed occurred or if it is real. This is still the case until these days and I guess I would still be interested in the said film until I aged.
It is interesting to see an unscripted film through observing the actual life actions which is why documentary films are worth watching.
Documentary films had evolved through the years and even though these kinds of films don't get to be released as easily compared to the other genres of films, it has started to earn a name in the field of film making.
CATEGORIES
Documentary films have a broad category and is in fact limitless up until this time. Below are the examples of documentary categories:
'biographical' films about a living or dead person (Madonna, John Lennon, Muhammad Ali - When We Were Kings (1996), Robert Crumb, Stephen Hawking in A Brief History of Time (1992), or Glenn Gould)
a well-known event (Waco, Texas incident, the Holocaust, the Shackleton expedition to the Antarctic)
a concert or rock festival (Woodstock or Altamont rock concerts (Woodstock (1970) and Gimme Shelter (1970)), The Song Remains the Same (1976), Stop Making Sense (1984), Madonna: Truth or Dare (1991))
a comedy show (Richard Pryor or Eddie Murphy shows)
a live performance (Cuban musicians as in Buena Vista Social Club (1998), or the stage show Cirque du Soleil-Journey of Man (2000))
a sociological or ethnographic examination following the lives of individuals over a period of time (e.g., Michael Apted's series of films: 28 Up (1984), 35 Up (1992) and 42 Up (1999), or Steve James' Hoop Dreams (1994))
an expose including interviews (e.g., Michael Moore's social concerns films)
a sports documentary (extreme sports, such as Extreme (1999) or To the Limit (1989), or surfing, such as in The Endless Summer (1966))
a compilation film of collected footage from government sources
a 'making of' film (such as the one regarding the filming of Apocalypse Now (1979), or Fitzcarraldo (1982))
an examination of a specific subject area (e.g., nature- or science-related themes, or historical surveys, such as The Civil War, Jazz, Baseball, or World War II, etc.)
spoof documentaries, termed 'mockumentaries' (such as This is Spinal Tap (1984), Zelig (1983), and Best in Show (2000))
EARLY DOCUMENTARY FILM
Based on my research, the earliest kinds of documentary films were short newsreels, instructional pictures or records of current events without any creative story-telling or narrative.
The first official documentary film was Robert Flaherty's "Nanook of the North: A Story Of Life and Love In the Actual Arctic" in 1922. At this point, drama didn't yet exist in the field of film.
The story was about the lives of an Inuk, Nanook, and his family as they travel, search for food, and trade in northern Quebec, Canada. Nanook, his wife, Nyla, and their family are introduced as fearless heroes who endure rigors "no other race" could survive.
Flaherty, often regarded as the "Father of the Documentary Film," also made the landmark film Moana (1926) about Samoan Pacific islanders.
Watch the film below:
SIGNIFANCE to bitLanders
Francesco Rulli as we all know is the founder of bitLanders and is a well known philanthropist himself.
Before bitLanders, he had founded FilmAnnex which allows filmmakers to create free WebTVs to present their work under specific doman names.
This had opened the gate for independent filmmakers to showcase their film without shelling out a great amount financially. It served as a medium for the gifted filmmakers who don't have the enough budget to create and publish their products.
FilmAnnex then paved the way for the team of bitLanders to develop a number of individual webTVs for the specific documentary category. There are other kinds of themes which can be chosen from:

DOCUMENTATY WEBTV
The first thing which had interested me in the list of available themes is the Documentary since it is one of my favorite film genres too.
This is a channel featuring documentaries about various topics like education, sports, environment, politics, news, and world issues. In the Documentaty Facebook page, they are providing the latest documentaries made by their independent filmmakers.
One of my favorites is Faith, a seven minute film about Christian's concept of Faith.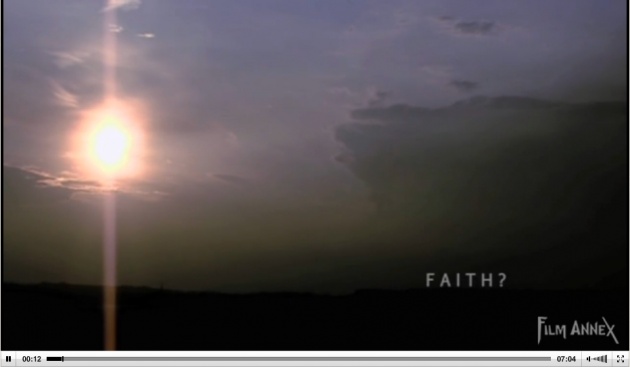 The filmmaker, Anderson West has described it as follows:
A social case study made for my Stoke 7th Day Church's Campaign. I was asked to find out how Christians and Everyday people approached the concept of Faith. Also, I wanted to take advantage of the one week of summer we seem to get in England.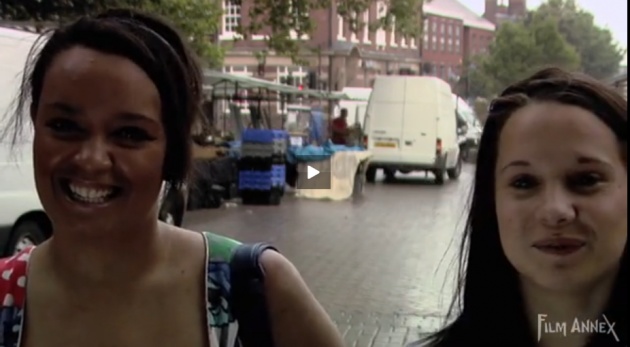 You can watch the entire film below:


http://documentaty.com/movie/faith-2009-factual-documentary-from-uk-based-film-maker-anderson-west/29737
Another one is LAURA : A PORTRAIT OF AN ARTIST - DOCUMENTARY.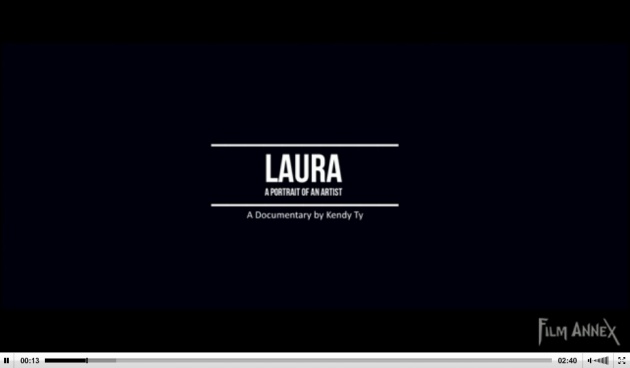 The director, Kendy Ty who also filmed and edited the video described it as:
Laura is an artist who loves to draw. This is a mini documentary short film about her background.

Audio : Rode videomic Pro
Canon 550d, Sigma 30mm f1.4, Gorilla grain 35mm
Watch it in the link below:

http://documentaty.com/movie/laura-a-portrait-of-an-artist-documentary/36405
Another on the list is WHO AM I. A documentary from UK Based Filmmaker, Anderson West.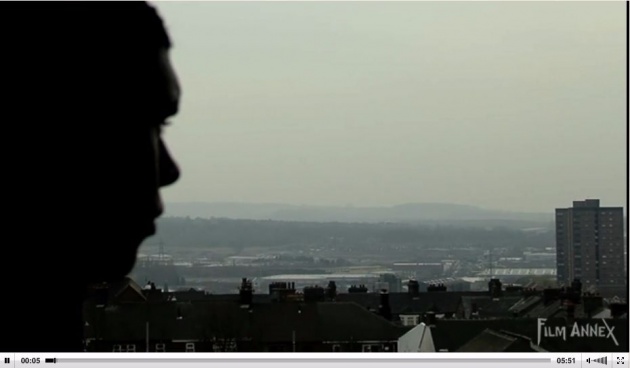 As described:
A social documentary about the British Afro Caribbean social groups and how they are dealing with the need for recognition of their identity.

Filming three generations of Afro Caribbeans, we discover how each generation's view on how they identify themselves in society today. It was filmed in Stoke on Trent.
Watch the video below:
http://documentaty.com/movie/who-am-i-2009-documentary-from-uk-based-film-maker-anderson-west/30097
Documentaty also provides certain coverage of live events such as the launching of bitLanders, the opening of certain FilmAnnex Internet classes and educational systems in Afghanistan.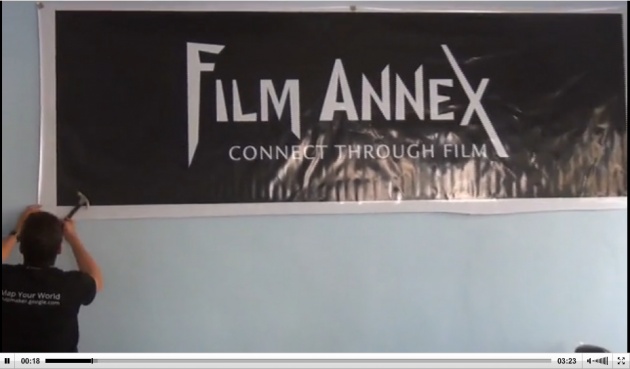 Watch the film here:
http://documentaty.com/movie/opening-of-film-annex-internet-classroom-at-amir-ali-sher-nawayee-high-school-herat-afghanistan/32116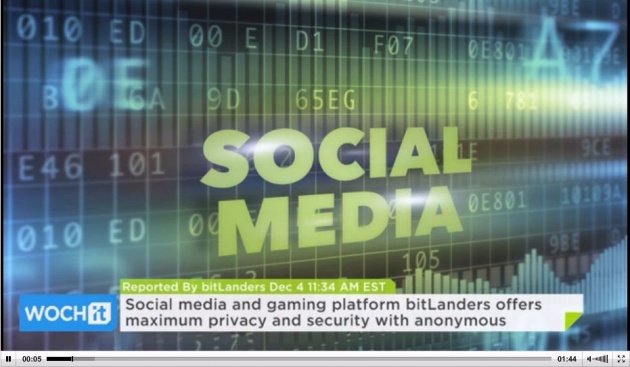 Watch the video:
http://documentaty.com/movie/bitlanders-launches-anonymous-registration/115911
There are lot more of available documentary films in documentaty website.