The Importance of Personal Branding Brian Tracy via Youtube.com
Hello, fellow Bitlanders and all who will be reading my blog again. Today I want to discuss one question which, in my opinion, looks to be very important. Also, I want to know what you think about does personal branding is important in Bitlanders? Of course, I will say my opinion below, but first, you can ask what the knowledge I have to talk about such important thing as personal branding. I am may not an expert, but I have had 100 hours course about personal branding when started working in a real estate field. My boss is licensed success coach, and he was my mentor in this course. I will not be digging too deep but will discuss simple things close to all of us.
Did you ever wondered why and how does one or another become a guru of a certain area? We can see the tendency that more and more ordinary people become experts in a particular field whose opinion has a significant impact on the masses. This is because today, more than ever before, anyone with the Internet can easily voice his opinions and reach the broadest audience.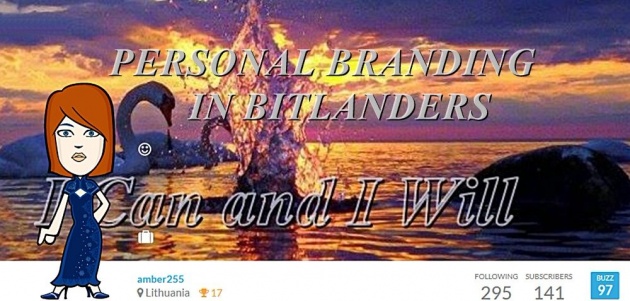 Trademark Photo credit: Amber255 via Bitlanders.com
I have been in the field of personnel for three years now, I know how the selection of workers is being done, how the personnel processes take place. So throughout this period, I have faced numerous candidates. I noticed that some of them begin to seek the higher career goals from the very start of the work, others, alas, do not move further from the starting point, the third ones come and go out looking for true selves.
I made a simple conclusion: the personal brand has a huge influence on the success of the result.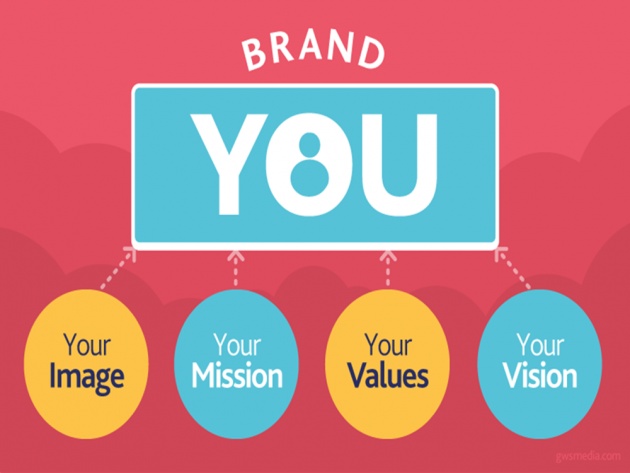 Personal Brand Photo credit:terrellloves.blogspot.com
Every Person is Like a Trademark
The truth is that all of us, whether we want it or not, constantly build our own brand. Our personal brand is what people are saying about us and how we present ourselves to others. In other words, it's our reputation: the experience, quality, and feelings that come when someone enters the contact with us.
Do you ever think that you are a marketing brand: in a business, in social networks, and even in your life? And in Bitlanders!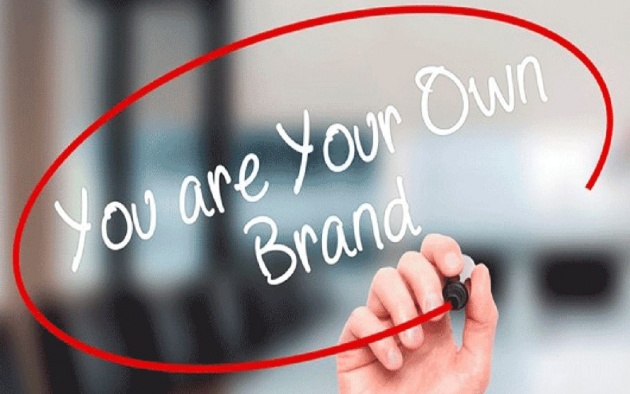 Personal Brand - Photo credit: msmdesignzblog.com
I think we all work as a team in Bitlanders when we want success and prosperity to this site and its long life. We all are also the competitors to each other when it comes to our personal success. But even here, the personal branding is very important.
When you brand yourself properly, the competition becomes irrelevant. Dan Schawbel

Credit: danschawbel.com/quotes/
The personal brand is made up of certain details such as image, communication, care, professionalism, etc. This creates the vision of which person we can trust the most, that best suits our needs, and who can be the most beneficial. If we are able to communicate out our values, benefits, and personality, it is likely that we will soon get the attention of others and they can even ask us for the help.
Most likely, Bitlanders members do not know you, so the impression that you are creating will tell them about you. Therefore, your brand must be the best one. I am talking about your photo, your profile's appearance, a way of speaking, manners of communication, blogging themes. It does not have to be "fancy me" - you have to be open and not pretend anyone else not yourself. Your strongest features will help you.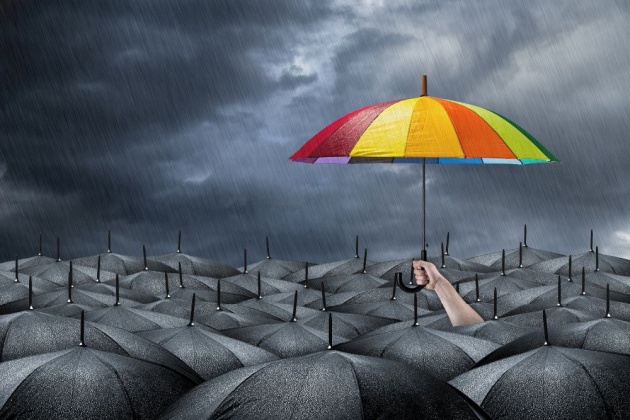 Brand Personality - Photot credit: blog.freemarket.com
If you consider Bitlanders your business, then you should care about your personal branding. You will say that we have not what to sell here? But we do. We sell ourselves as bloggers: the more audience reaches our blogs, the more we earn. Our trademark helps us to define the exceptional qualities of us as personalities, and to create a positive image of that personality.
The world will not search for us: we have to say loud about ourselves

Most people around the world are looking to win a competitive battle. And it's not easy. Everyone in Bitlanders wants to get into the top list. But for this, you need to work your butt off. Think about that there may be thousands of members and we all are competitors to each other, we fight for others attention. Why should anyone prioritize you, not anyone else?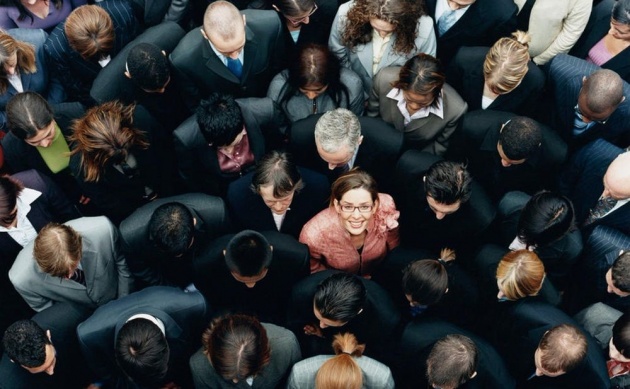 Personal Branding In Bitlanders - Photo credit: twitter.com
In order to understand what you want to translate to the public, think about :
What is your uniqueness, your strengths, exceptional skills?
Do you care about your reputation? Why do people should come to you? In which way you could be useful?
What are the values you want to translate to others?
What are your further goals (short-term and long-term)?
What is your action plan for the goals?
Areas to pay attention to:
Usernames. Would be perfect if you think about personal branding even before joining. I noticed some strange usernames that are hard to remember. Yes, exactly - hard to remember. The first rule is - the best is to create an easy, but a meaningful username, not just a mess of unknown words or a mix of numbers and letters. Think about search option. Some members may use your username in search option to find your content. How will anyone remember your name if you create username hard to remember?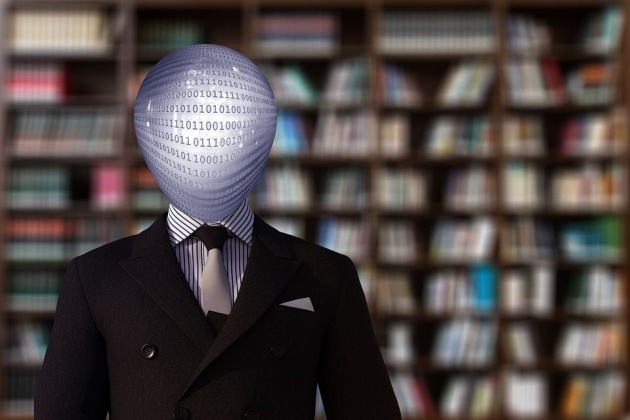 Business mindset - Photo credit: pixabay.com
In Bitlanders, your username is a part of your personal branding, it is your trademark.
If you have a business offline or online, your username can be related to your business.
Another option is to use your real name, shortened or not.
If you want to stay anonymous, the best choice is to create username related to your personality, but again it's better to be with a sense. Seek to be known as brand personality.
Of course, if you already have done a mistake and joined with strange username, care about other aspects.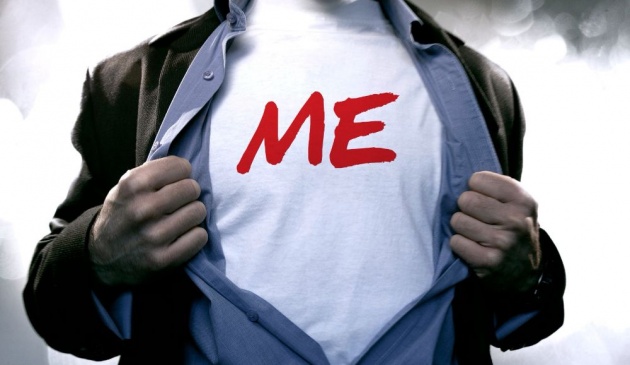 Personal Branding - Photo credit: writemyessay4me.org/blog/
Photos. Pay attention what the photos you have added. We can't add true our photos as Gravatars but I like it more and more because on any other social site you can see cars, bunnies, dogs, actors, and so on as it is a bad choice when doing business. I never could understand what such photos translate to the public. Think about what accessories to adjust to your personal image in Bitlanders in order to look serious businessman.
Also, many of members share personal photos in Bitlanders. That's great, it allows us to get to know the personality of our friends, but again, think what the image you create with those photos. Is it good to share photos with nudity? What it says about you to others?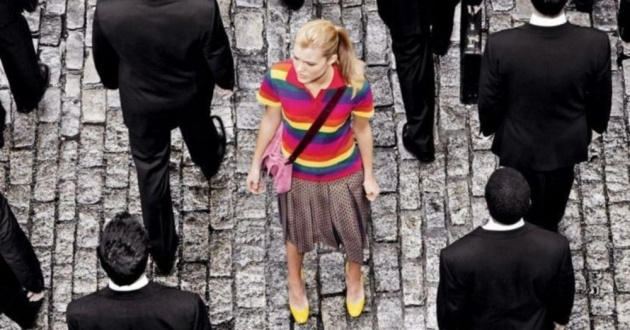 How to brand yourself - Photo credit: huffingtonpost.com
Blogging is very important in Bitlanders, and it says a lot about us. It shows our education, our knowledge, our hobbies, our lifestyle. It says very much about us. Are we helpful or want just to praise about our great life? Or may we want to provide some info that can be useful to others? Or may this and that?
My best favorite member in Bitlanders is sharon-lopez. When I joined Bitlanders, I learned a lot from her blogs. I have read many of them from the top to the bottom soaking up all info and learning basic principles how to become successful in Bitlanders. I recommend her blogs to all newbies - some of her blogs contain valuable information about Bitlanders. Also, she is a helpful person caring about her brand. She uses real name and translates it to all word as a successful person that you can trust. If you subscribe to you - she will do the same; if you visit her content - most often she will visit yours. Bitlanders for her is a way to create a brand of a serious woman with a business mindset.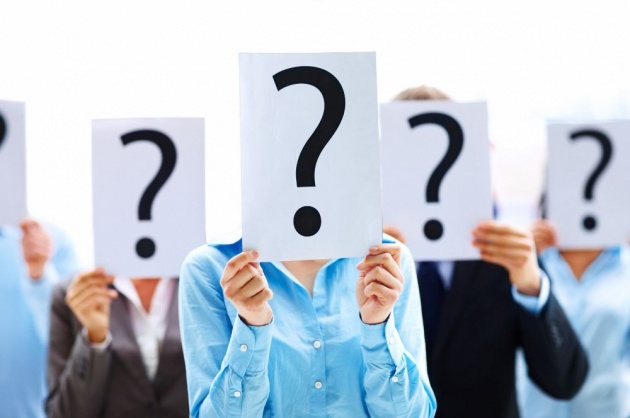 How to brand yourself - Photo credit: mexicoinstitute.wordpress.com
There are, of course, some other members that create helpful, assisting image. I am too short on this site and still know members not so very good, but already noticed that some constantly read notifications, and some looks like not. It also translates their approach to the public. I repeat - everything we do we translate to others and dependent on that translation others create an opinion about us - in such way we also create our brand.
There are many meaningless messages as microblogs and much stickers as comments. I know that is the easiest way to respond and show that you checked in. But I always read the comments if found written down in sentences. And always looking at username as it says a lot to me - a person took time and responded in humanly way. Especially it is great to find messages helping to newbies. They are noticeable, know that and continue to help, please.
And so, success depends on the broadcast message to the environment, which consists of many aspects of our image.
Before reading more, you can check Querlo Chat:
Creating a brand image
When we are creating a personal and online image that is visible to stranger people we must impress them in the first few seconds when they open our profile.
If we want to promote our business or our service, there, of course, are other requirements than in Bitlanders. But even here, we also can do something about our personal branding. We want that more visitors come to our profiles and click on our content, read it and like?
How to get it? When you get more visitors? When adding high-quality blogs with helpful information that is useful for visitors or just posting short meaningless microblogs with one word "hi" "hello"? Little by little we get to know every older member and their behaviors, and we either add them to our list or not.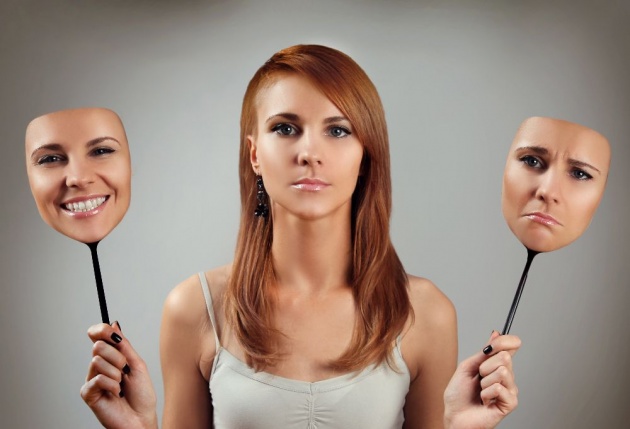 Brand Personality - Photo credit: quotesforum.blogspot.com
Authenticity is the basic, and the golden rule of a personal branding. Most of us try to draw a portrait of IDEAL I, depicting what we would like to be, when, in fact, we have to draw a picture of the REAL I. Yes, this is the very first, and foremost step in creating a personal branding - self-identification, answering the question WHO AM I? And even more precisely WHO AM I NOT?
Will you say it's easy? I think, to do this is one of the most difficult tasks. Firstly, it is always difficult to start evaluating your behavior. Secondly, it is even more difficult to understand and accept yourself, it is easier to express your opinion about others. So, if you want to move towards your goals, homework will be necessary to identify your authenticity, singularity, added value.
The Personal Brand of You - TEDx Talks via Youtube.com

On the final note
When it comes to personal branding, it's important to look at ourselves objectively with the eyes of others, because it is exactly how others see us and what they are talking about us is our current brand. The sooner we know what our reputation is in the eyes of others, the faster we will be able to answer the question of whether our existing personal brand is strong.
And if even Bitlanders has been just a little part of our business online, our image here also creates our personal brand that at the same time we spread outside the Bitlanders as it is not the closed site just for members but is open for a broad audience outside the site.
Personal branding is not self-promotion, but the representation of our own unique qualities, competencies, emphasizing our values, thus creating our identity, reputation, and additional value. I really like this definition to illustrate by my favorite Oscar Wild phrase:
"Be yourself, everyone else is already taken". Oscar Wilde

Credit: quoteinvestigator.com
***************************************************************************************************
Thank you for stopping by and reading my blog.
2018, All Rights Reserved.
You are very welcome to join Bitlanders and share your valuable knowledge and opinion.
***************************************************************************************************
You can check my other blogs:
1. Bitlanders Review - My First Week at Bitlanders
2. The story how I won the battle with depression
3. Movie GRINGO Review - Crime Comedy Full of Sarcasm
4. Fireworks safety tips: protect yourself and others
5. Don't give up on Bitlanders without understanding its basics
Come back to find more...
**************************************************************************************************