Does your business speak a thousand words?
A picture speaks a thousand words, so a short advert will speak how many? MILLIONS! Just like the impact from a picture, a short advert doesn't need many, if any words to make an impact on your audience.
See the image below, how many thoughts enter your head when you look at it? The image itself creates the words for you, and lets be honest that's much more pleasing than looking at the black and white text 'droplet' don't you think?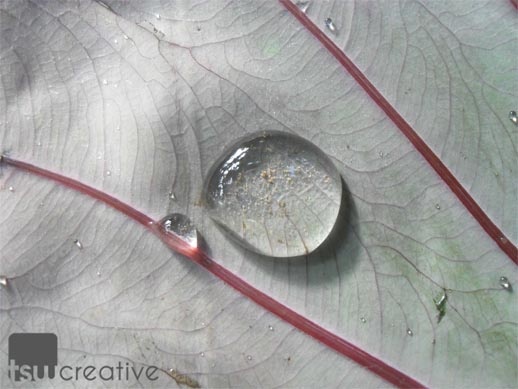 Words that might relate to this image:
Water, tear, emotion, gravity, nature, leaves, trees, droplet, motion and so on…
So this one image alone is bringing with it a playground for the imagination, and that is exactly what you want to give your customers. Short adverts can do exactly the same thing, as long as the concept is good enough to keep your audience's attention, then your on a winner!
To really stand out as a business, you need to think outside of the box, fold it up, crush it, stamp on it whatever you like! Just make sure you are not 'following' the crowd, because you will endeavor to follow their mistakes. Advertising through visual content is the best way to leave your audience wanting MORE it's as simple as that. Think of it as a 'teaser' into your business, make your visual content WOW your potential customers, this will create a talking point and will urge them to search further into your products/services.
Try it, see how much of a talking point you can gather through visual content using an image or a 30 second online advert… but remember people HATE too much text!
The Facts of Visual Content for businesses
Posts with videos will attract 3 times more traffic than that of text.
Viewers spend 100% more time on pages with videos on them.
700 YouTube videos are shared on Twitter every minute
Posts with videos, images, and text will attract 6 times more visitors than that of plain text.
Our brain responds to visual content 60,000 times faster than it does with text

All views my own. Thank you for reading.
For more of my blogs please visit: