How social media became the source of information and also one reason people are being prosecuted with their wrong doings?
Another trending animal cruelty happened in China when the video of dog being dragged behind a moving car and it went viral at social media after uploading it by a passenger who took the picture and images behind car.

The man behind this cruelty was Mr. Zheng Weiyang. This cruelty became the hot topic and sparked shock and outrage online and it spread all over the internet. In just 24 hours, after this incident happened netizen identified the man and his information after they confirmed the plate number of the van.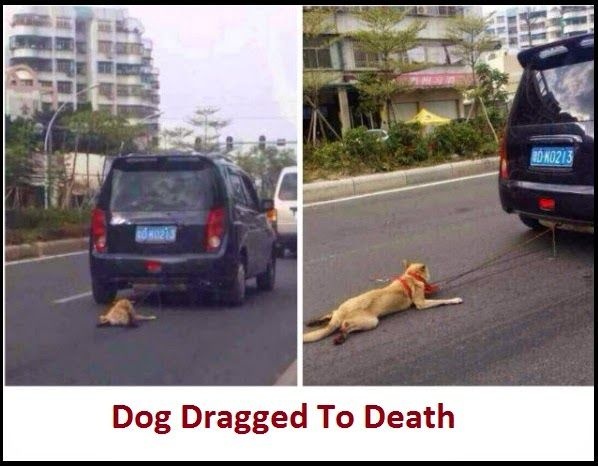 The owner of the black van who are responsible of doing this cruelty did give an interview to Shantou Tv and he explained why he did it.According to Mr. Zheng, this dog kept as a guard dog in his factory but it turned out that this dog became dangerous to other worker since it bites a lot and he decided to dispose it.
"I beg people not to spread this online anymore. I was wrong, please forgive me." he said in the interview.

"It was not my intention to do this … I had no choice because it bites a lot. Yesterday my wife told me to get rid of this dog. One friend suggested I should stone the dog to death. I couldn't do it, that's why I tied this dog behind my car to get rid of it.
"When I was driving, I couldn't see this dog from the rear-view mirror. Another driver questioned me about what I was doing. I told them that this is a mad dog and I am going to dispose of it."
He claimed that he did it unintentionally, he thought that was the best way to disposed his dog.
source: Worldfactsnews ( own site )