Here is a video to watch first
video credits: CBS This Morning via youtube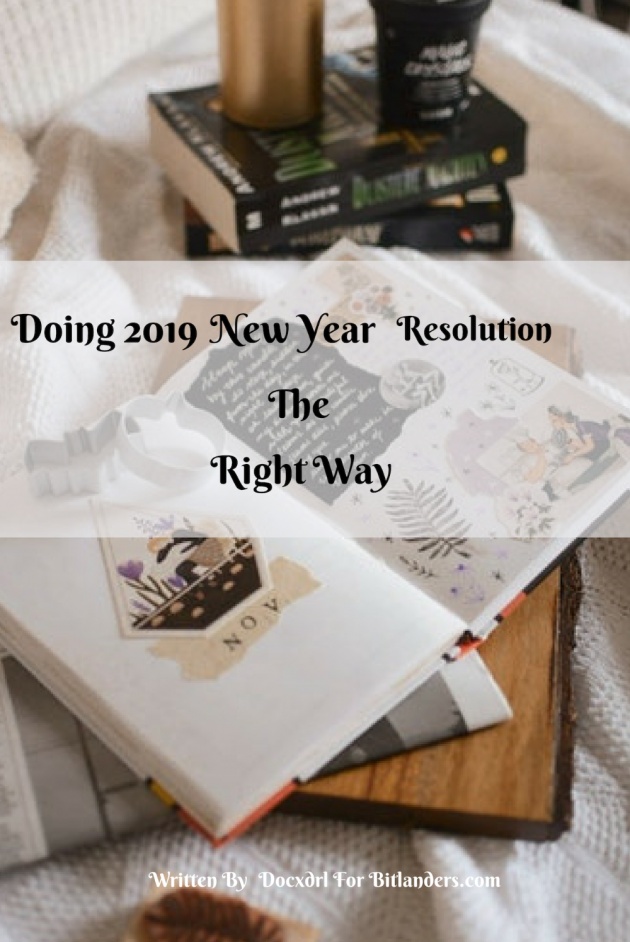 Doing 2019 New Year resolution the right way
Do it as Bitlanders requires of you, do it right by your boss, right by your family and about all do it right for yourself in 2019
I'm thinking about Miss Hillary Summers ranking and comments from Bitlanders users after this article is published. An army of users will give me the sticker buzz and probably objections like…
Your grammar needs improvement
The tags you have choosing are Okay
Add more pictures
The presentation of your article was not the best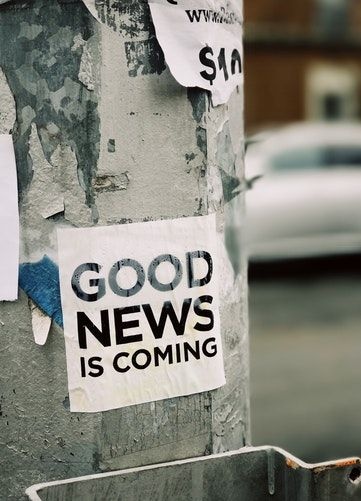 image credits: Jon Tyson via Unsplash
All are good points, I agree with each. Regardless, I'm happy to write an article on Bitlanders and get scored. All I can do is to pray for Grace to write better articles on Bitlanders. I'm sure many share my opinions about writing on Bitlanders. 2019 is a good year for us all, this I pray my father in heaven, give us this year! Last year, I wrote How I intend to achieve 2018 set goals on Bitlanders on Bitlanders and stated
Planning has always been crucial for actualizing our goals, staying focused and having an unwavering mindset will definitely lead to realizing these goals
I also think, Doing New Year Resolution the right way can foster actualization of goals. But of course, the proud and famous internet citizens are going to say things like…
Doing New Year resolution is is pointless
Doing and not following through is pointless
They are all good argument and having some truth of sorts. But should we just give up on dreaming because we can't see them through? or because they are pointless? Yes, there will be a setback for sure, shattered dreams and unachieved goals in 2019. These and many more should be the reasons we all should strive to achieve 2019 set goals.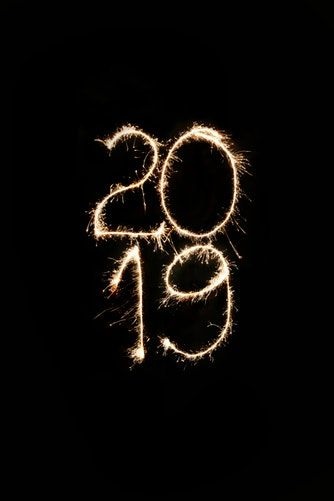 image credits: NordWood Themes
via unsplash
Now is the chance to sit back and make new year resolution if you haven't. Don't set yourself for failure by vowing to take a big step in life, start small by…
*Picking one thing*
I know, and everyone else knows that to change our lifestyle, our Bitlanders ranking or our attitude towards life in general, we do it by picking one aspect at a time, before moving to the next.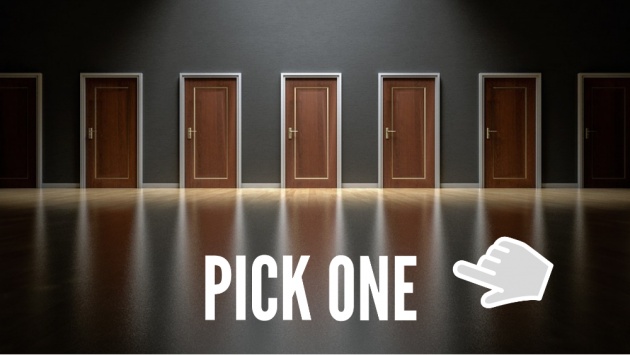 image credits: Docxdrl via Bitlanders
Start by picking the smallest. Don't pick a part of your life that is bound to fail, but the one you are sure would succeed! when you are successful, pick the next on the list. Are you planning on ranking among the first 30 on Bitlanders? Are you planning to quit smoking? Or you are planning on reducing your weight?. Develop the habit, and keep doing it.
*Choosing a Starting Date*
Most often deciding on a date to start making a change doesn't work. Therefore, it is better to decide when the whole body is fully rested and ready to take the challenge. Unfortunately, most people start writing their New Resolution in the month of December, I strongly believe, it is counterproductive.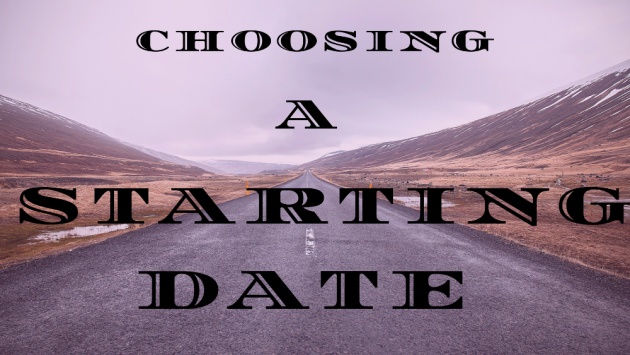 image credits: Docxdrl via Bitlanders
The reason has been, the mind is yet to rest from the ember month stress and still thinking about Christmas celebration planning. That's absolutely not the right time to start setting goals and objectives. The mind needs to be stress-free to achieve a profound result.
Therefore the month of January, Is the best time to set goals for every year (in my opinion). It a special month, although it has its own Daily Holidays, Special and Wacky Days like every month of the year.
*Anticipate challenges and possible solutions*
There would be problems, anticipate them and make a list of possible solutions to tackle these challenges. Its' a fool errand not to anticipate challenges, thus a successful man knows that at every corner to a leap of success, there are challenges. I don't believe in the concept of problems but in the idea of challenges. And I can overcome them.
There are special challenges that you can't anticipate, but then, you can overcome them once you have made up your mind.
*Pick a challenge and face it*
People spend time wallowing in despair, in the enormity of the challenge, how awful the challenge is, without actually facing the challenge. Probably at some point in our lives, we wished things are served on a platter of gold! I have decided to pick one thing in my life to change in 2019. I have to Choose a date to change it and has anticipated the challenges and possible solutions, the questions still remain AM I READ TO PICK UP THE CHALLENGE, FACE IT and overcome it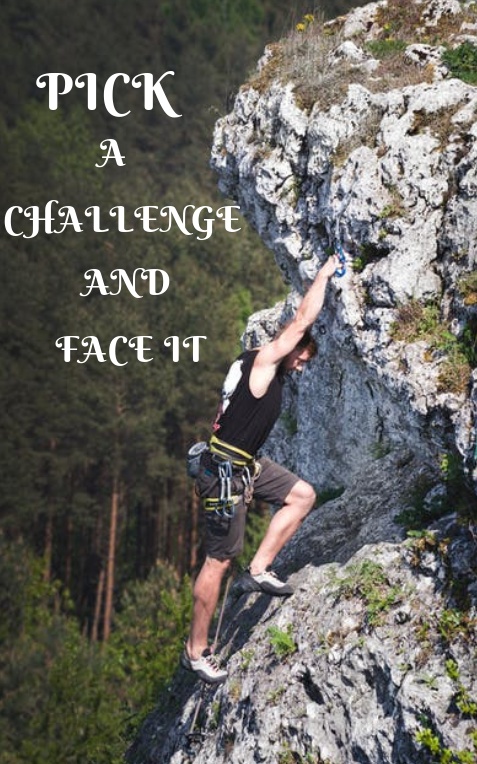 Image credits: Docxdrl via Bitlanders
I'm positive every human can pick a challenge and face it, even in failure, you can be sure to put in your best. Off course in living,
Until you try, you don't know what you can't do
Make a 100% commitment by picking a challenge and facing it. Keep reminding yourself of the importance of overcoming the challenge. Be optimistic! Have confidence and work every second and minute to overcome your challenge by…
Enjoying rest after every trial and failure or success
Always think of new ways of handling your challenges
Believing in the power of victory
*Accept defeat/failure*
Take it from me, I have written several articles on Bitlanders, but have gotten the same result. Took different steps in adjusting and doing as instructed by Miss Hillary but end up with the same result, this is me accepting failure.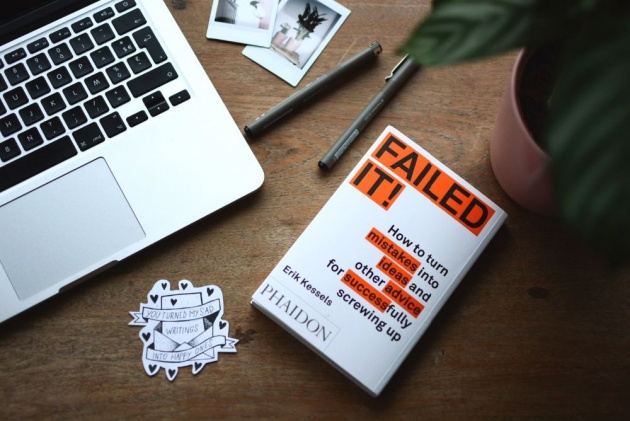 image credits:
Estée Janssens via unsplash
Failure is a part of success, the sooner you understand it, the better! If you don't fail, why would you want to improve, and expand your horizon? Unless…
It is impossible to live without failing at something, unless you live so cautiously that you might as well not have lived at all, in which case you have failed by default
Then it is not futile to emphasize that most of what we learn about ourselves, we learn it during our struggles life.
*The Right Way*
Its' a thing of the past 2018, A new book is now opened called 2019. Only the title is written. It presents us all, with endless possibilities. This allows a positive attitude, an optimistic outlook to writing every chapter in 2019 properly. When written properly, actions bread results, result in, bread the momentum of doing more! And when you have done great things under the tutelage of Miss Hillary, you get a rank for recognition on Bitlanders.
image credits: Docxdrl via Bitlanders
This all begins with the fact Doing it the right way all that is needed is planning and taking the first step by picking the one with high chances of success and starting with it.
video credits: Law of Attraction Solutions via youtube
On a Finale Note
There is much I haven't yet learn about life and the way of doing things. But for this I'm sure, I want to take a practical approach and do things the right way. Who knows, I may even get a five star this years. What about you? Any thoughts on how to do things differently in 2019?