Donate Food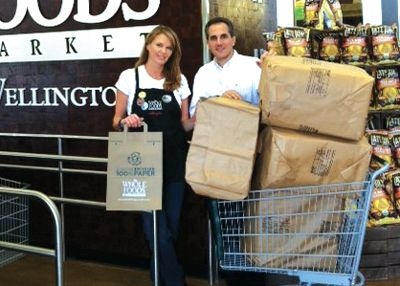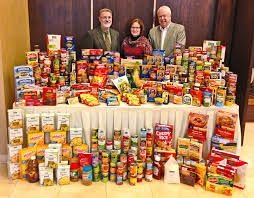 Donation Benefits
According to the USDA, one-quarter of the food produced in the United States is wasted while more than 36 million people go hungry each day. As metro Detroit's only food rescue program, Forgotten Harvest can help your company cut its waste and feed hungry people in our community.
Give a little. Get back a little more.
It costs nothing to donate your surplus food. In fact, you will save money! With less food being thrown out, you will save in Dumpster fees. And your donation is tax-deductible. (Donors are advised to consult with their tax advisor in applying the appropriate deduction.) We provide you with a record of the amount and type of food donated, which you can use for tax write-off purposes.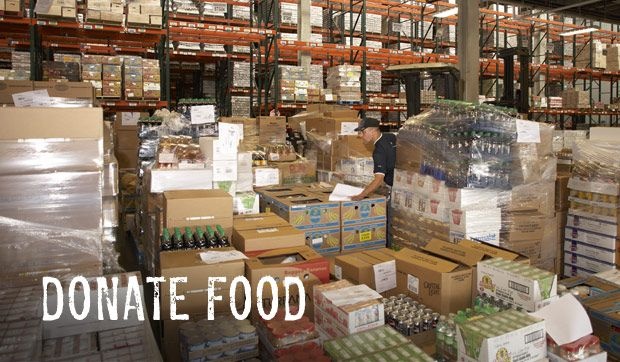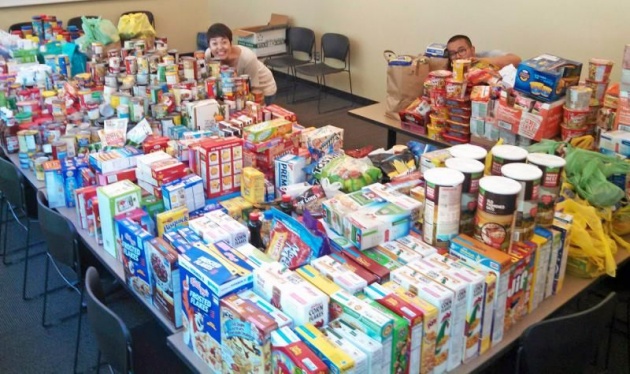 No Cost. No Risk. A Big Difference.
Your donation costs you nothing. There are no pickup or transportation fees and no special staffing or resources required. Simply box up your surplus fresh or prepared food, and in the same amount of time it would have taken to throw it away, it's ready for pickup by our professional drivers.
One Day. Every Day. Your Schedule is Our Schedule
Whether your company would like to donate surplus food routinely or as it becomes available, we can ensure that your food gets to the people who need it the most. The vast majority of the rescued food is made up of meat, fresh produce and dairy, some of the most difficult food to get into the diets of hungry men, women and children.
As a possible donor, here are some of the options you can consider:
One-time-only pickup for donors who have minimum storage space and need more frequent pickups
Occasional/on-call pickup for donors who have excess food less often than once a week
Multiple days per week for donor who have minimum storage space and need more frequent pickups
Scheduled daily/weekly/monthly pickups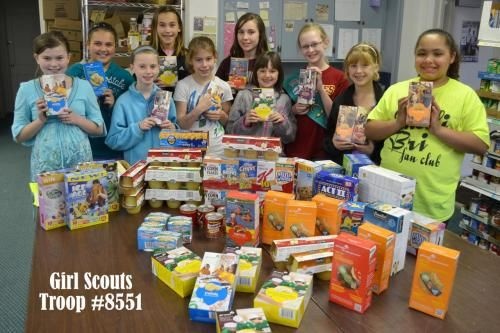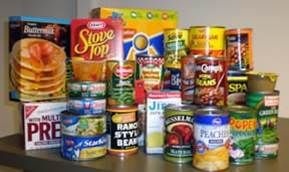 Donate Food
Forgotten Harvest rescues food from all segments of the food industry including restaurants, wholesalers, greenmarkets, bakeries, caterers, hospitals and corporate cafeterias, as well as canned food drives.
Scheduled Donors
Donors who consistently have 200 lbs. or more of food may be put on a truck route for weekly or daily pick-ups. For more information, or to become a Scheduled Donor, please call our Food Donor Relations Manager, Larry Weber, at (248) 298-3427.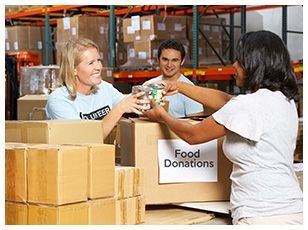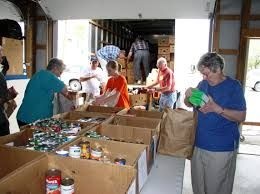 Call-In Donors
Donors who occasionally have 200 lbs. or more of food can schedule a pick-up on an as-needed basis. If you have a donation of 200 lbs. or more that you would like picked up, please call our Food Donor Relations Manager, Larry Weber, at (248) 298-3427. After hours, please leave this information in our Dispatch office voice mail box at (248) 268-7508 and we will call the next business day to arrange a pick-up.
If you have less than 200 lbs., we can either help you connect with one of our partner agencies or you may deliver it to our warehouse during normal business hours.