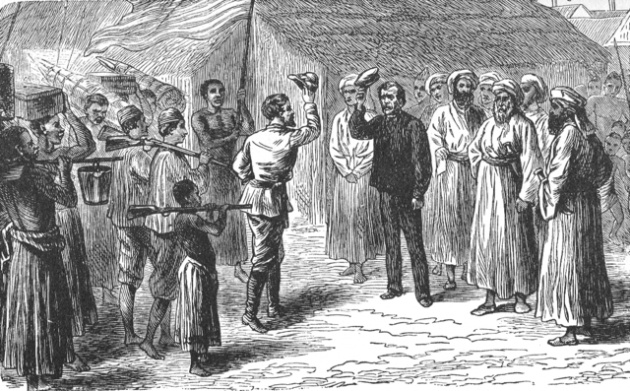 On November 10th 1871 Dr. Henry Livingstone was found by Henry Morton Stanley, who greeted the former with the famous phrase "Dr. Livingstone, I presume?" Although, the phrase may have been made up; Morton destroyed the pages of his diary related to the meeting.
Dr. Livingstone was a Scottish Congregationalist medical missionary and an explorer of Africa who had disappeared, and been presumed dead, for six years. Stanley, a journalist for the New York Herald, had been dispatched to see if he could find the missing explorer in 1869.
The journalist eventually found Dr. Livingstone in Ujiji in what is now Tanzania.
Image: Image Source: Public Domain via Wikicommons (commons.wikimedia.org/wiki/File:Rencontre_de_Livingstone_-_How_I_found_Livingstone_%28fr%29.png)