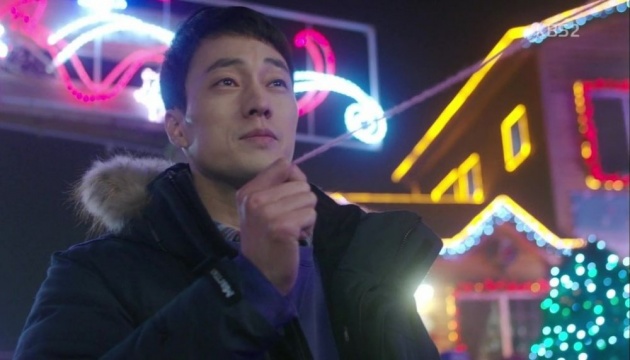 Now that Oh My Venus has concluded with a precious happy ending, how is newcomer Cheese in the Trap doing? Where are the current chart winners in South Korea and Taiwan on our Top 10? Let's take a look!
Cheese in the Trap has zoomed to #4 in its debut week. Congratulations to Park Hae Jin, one of my favorite leading men. He is perfectly cast to play someone who appears to be perfect but with something just a little off about him. I also find it very interesting to see more about Korean college students and their campus life.
Yes! Oh My Venus does not disappoint and has given fans a very happy ending. (Thank you, Script-writing Goddess.) Love triumphs in the best way and So Ji Sub's proposal is going down in history as one of the most romantic ever! There is just one scene that I thought was unnecessary. Therefore, this drama earns 99.99 on a scale of 100, to me. Nevertheless, it is a 5-star drama all the way! To those of you waiting on the sideline to binge: What are you waiting for?
It is always interesting to compare how international audiences view dramas that are popular (or unpopular) in their home countries. Currently Taiwan's #1 TV drama is Bromance, and it is moving up fast on our chart as the most popular non-Korean drama, currently at #16. I'm already hooked on the unusual gender-bender premise. How about you? In South Korea, Answer Me 1988, Remember, and Six Flying Dragons are the top 3 winners. While Answer Me 1988 has been on our Top 10, the other two dramas are hovering right outside. All three are captivating dramas, and each excels in its unique genre.
We have 3 new dramas this week. Frankly, I wish I had the time to watch all of them.
Moorim School is a new kind of martial arts school, starring Lee Hyun Woo and Shin Hyun Joon, and it begins Monday, January 11.
Web drama Detective Alice starts Wednesday, January 13, and it stars Kim Nam Joo and Jo Dong Hyuk.
Grandpas Over Flowers Investigation Team starts Friday, January 15, and stars Lee Soon Jae, Byun Hee Bong, and Super Junior's Kim Hee Chul.
This weekend's movie is hilarious bank caper Going By the Book, starring Jung Jae Young and Son Byung Ho.
Here are last week's Weekly Top 10 shows in order of popularity:
1. Oh My Venus (exclusive)
2. Running Man
3. Heirs (exclusive)
4. Cheese in the Trap
5. Noble, My Love
6. She Was Pretty
7. Answer Me 1988
8. Oh My Ghostess
9. Running Man: The Early Years
10. Love & Secret
Have you checked out DramaFever's Top 10 Most Popular Dramas in 2015? Isn't the list full of surprises? How about another surprise? Heirs was #6 this time last year, but it has actually risen to #3 in this list. Congratulations to Lee Min Ho, once again!
Previous Top 10: DramaFever Weekly Top 10 for January 4, 2015I'm watching Six Flying Dragons, Marry Me or Not?, Remember, Cheese in the Trap, and Bromance. What did you watch during the holidays?