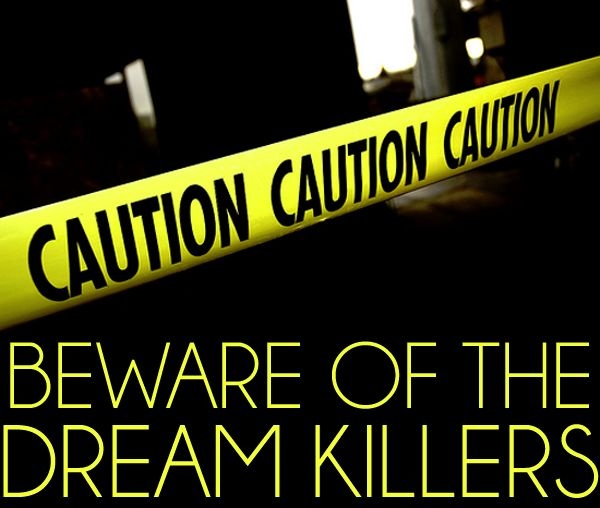 Ever since the father time was young, there have been a strange energy that surrounds every object (living or dead). Despite of the fact that it is very much relevant as how living adopts the surroundings but even so it is still ignored.
Ever since an infant every child has dreamt about climbing the ladder of success in any way to be the best of a field. For example, there are children that want to choose a profession that may have inspired them in anyway. a child wants to be a doctor to become a healer or a pilot to fly aeroplanes. But, little do they know that there are some people who do not believe in what others deem to be. More dangerous thought is that those precious little angels may be surrounded by these NEGATIVE BEINGS all the time or they might even be someone whom they would look up to.

Dream killers comes in many forms not just one. They can be your friends, family , neighbours, relative any one.they straightly come out and wipe out their hopes of having their dreams to become a reality and there can be numerous reasons for that as well. And when your dreams and hopes are crushed to bits then you are nothing more that a dead living being trapped in a cage.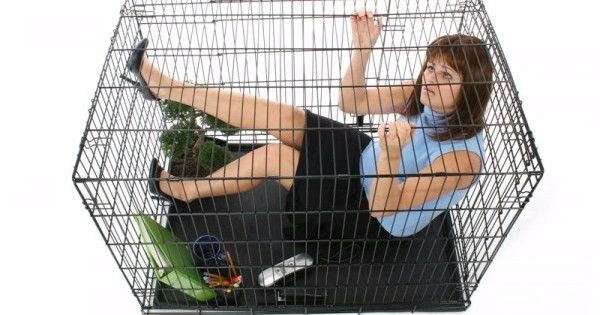 No one wants to feel like this. Atleast not voluntarily,
First lets focus on how to spot dream killers and how to deal with them.
The easiest way is to narrow down the search is a pretty common one but still it is yet unnoticed. when you tell a person your dreams or your ideas to change or live the way of your life than they would straight out flatly counter you with some compelling arguments and facts. if you try to oppose them, they would loose their temper or walk out form you. These guys are baddest of them all as they know that you wont risk loosing them over your recently developed dream.
Dealing with these sort of people is simple but fragile. As you would know the nature of the opposer and if that person is not a valued one than you can just smile and walk away. But, if the oppose is a treasured member or your surrounding then the best way is to agree with them for a while and change the topic and lead the conversation somewhere else.
HOW IS THAT HELPFUL?
The main idea of this is to ENGRAVE your dreams in your mind and never let them go. i may quote a famous quotation " I HAVE NEVER MET A STRONG PERSON WITH AN EASY PAST " .
Your ideals and your life is of your own and no one else should be responsible of the way you live your live.Just imagine if Bill gates would have quit on his dreams and worked with his father then the concept of microsoft would have never existed.
I can quote numerous other public figures but the key idea is to not let go of what you hold dear.
Once its gone that you will be disappointed in your life as you would have never even bother to put in the efforts to tap in whole other side of your hidden personality.
JUST STAY TRUE TO YOURSELF and eventually everyone would give in to you. this concept is also covered by a movie in which our beloved Dewayn THE ROCK johnson has played a part in,
Tooth Fairy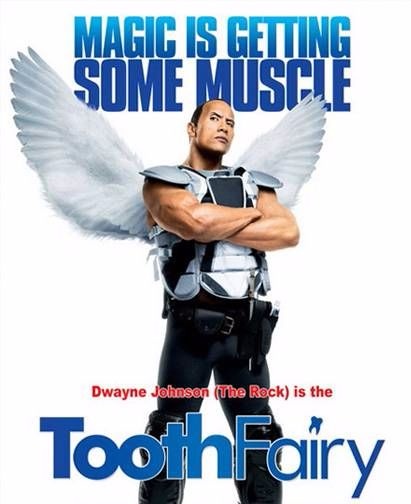 Not only this movie is a great time killer but it also sends out a good and clear message of positivity,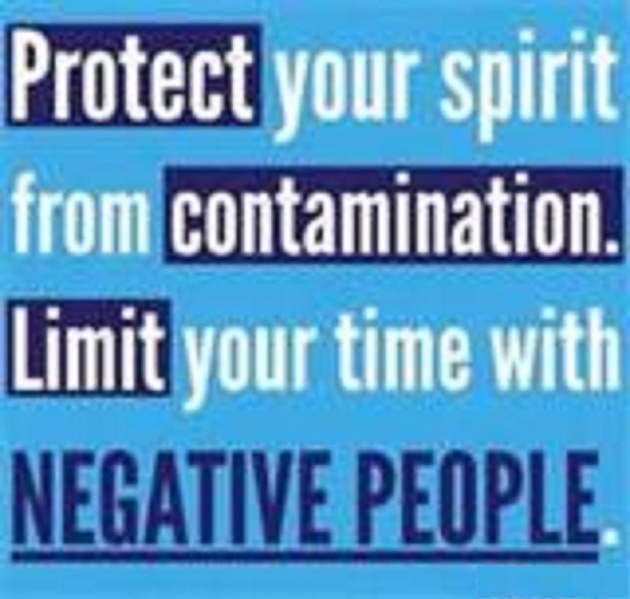 However, we still fail to realize that the problem can actually have its Head Quarters within us. We are so busy at playing the blame game that we forget to analyse ourselves as not only to how to tackle the pain, but also what caused it and when it happened.
BELIEVE IN YOURSELF!....

XXXX THE END XXXX