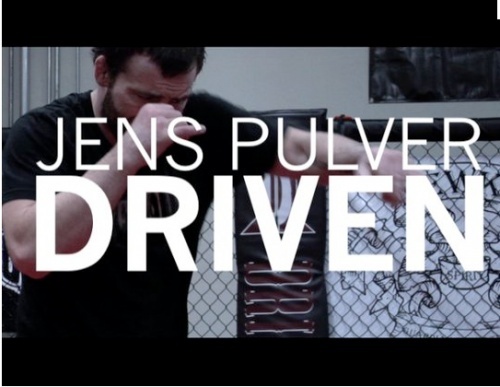 As a competitor for the sport of Judo for the almost 20 years, it's very easy to empathize with other athletes. From the emotions of winning to the agony of defeat, we are all the same warriors that look to do one thing, win. At some point in our careers, we all come to a cross roads on when to walk away from competition. Just the thought of it makes your palms sweat and leaves an uncomfortable feeling in the pit of your stomach. It's never easy and all you can do is ask yourself "Did I do enough as a competitor?"
I had a little free time to watch one of the latest independent flims on Netflix and watched Driven. This is about Mixed Martial Arts (MMA) legend, Jens Pulver and his potential final bout in the cage but also getting back to his winning ways. To watch independent movies like this is a gift for any athlete. You get to see the achievements and struggles of a man looking for greatness.
It was nice to know it wasn't one of those big time hollywood filmmakers trying to turn this powerful story into an extravagant motion picture. Gregory Bayne is the filmmaker that chose to take on the intimate task and I think he captured it perfectly. Independent filmmakers like Bayne help capture the other side of MMA. Anyone that's not educated about the sport may think it's just two men or women looking to rip each others heads off but it's not. Many of them have college degrees and have been known to use the sport to get kids off the street. This expedition is a story I suggest to anyone looking to understand the mind of a fighter and the reason why they fight.
Enjoy!