Drought means (shortage of Rainfall or long period of time without rainfall). Drought can cause dryness for a very long time which can cause the damage of crops and plants. Drought may have of a different type it can be Socio-economic, agricultural, hydrological, Metrological drought.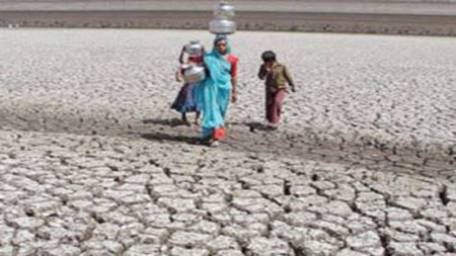 Drought can cause dry weather for a long time due to lack of water. It depends on climate and region also. Climate of the world changes randomly and also the pollution can cause drought. Drought can be prolonged for months and sometimes for years which can cause unsuspected problems for the society who lived in that area.
Sindh is located in western corner of South Asia having a border with Baluchistan on west. Climate of Sindh is so much hot in summers as the temperature may rise above than 47C during summers. Winter came for a very short time. So monsoon is the backbone of Sindh because it covers 70% of water requirement.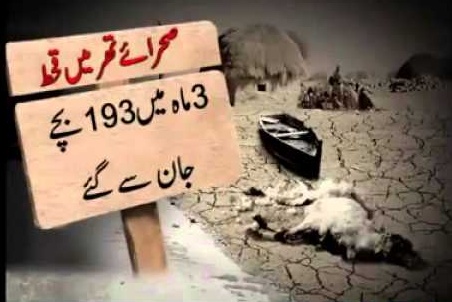 Recently Drought/Famine hits the Tharparkar District of Sindh which Causes Death toll up to 200 in recent year. people have no option other than drinking saline water due to which hundreds of children, men and women face abdominal problems. Tharparkar Desert is the Largest Desert of Pakistan and 18th Largest in the world. it is the lowest human development part of all districts in Sindh. Land of Tharparkar is highly productive but unfortunately most of it is desert and the production of crops depends on rain. Before this drought many different diseases hits animals also due to which livestock have also been damaged badly. Lack of education , health and unemployment are also highly problematic issues. Some of the people migrated to other parts of Sindh but most of them don't wanted to leave their lands.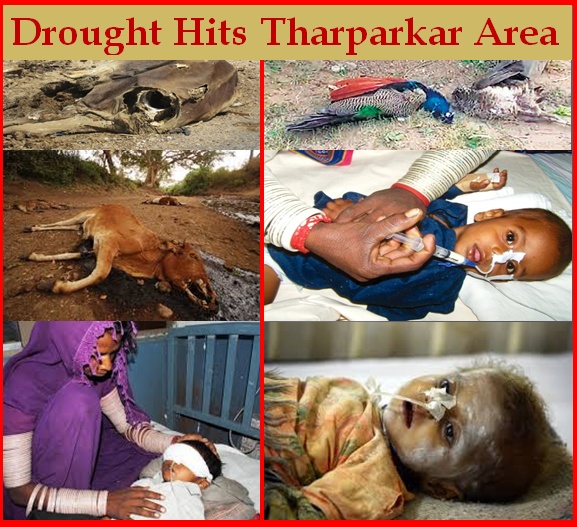 Many of the NGO's, Government officials and civil society started relief work in Tharparkar by providing food and medical assistance. We have to solve this problem by proper planning. Govt of Sindh have to take some useful steps to overcome these problems. They must have to create economic resources for the Thar people and have to make smaller Dams to stop water wastage during monsoon.