ASSALAM.U.ALAIKUM...

THIS.BELOGE.TOPIC.IS..........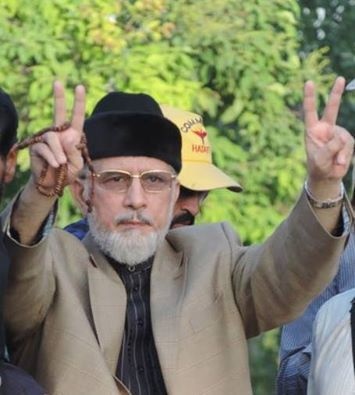 POLITICAL.CAREER
On 25 May 1989, Qadri founded a political party, PAKISTAN AWAMI TEHREEK (PAT).
This party aims to introduce the culture of democracy, promote economic stability,
and improve the state of human rights, justice, and women's roles in Pakistan.
The PAT also aims to remove corruption from Pakistani politics. Its official website contains its formal manifesto. In 1990, Qadri participated in the national election. In 1991
, PAT and TNFJ (Tehreek-e-Nifaz-e-Fiqh-e-Jafria A shia political group), now known as Tehreek-e-Jafria,
He was also elected as a Member of the National Assembly for his constituency.
On 29 November 2004, Qadri announced his resignation as a Member of the National Assembly.
Qadri views an Islamic state as a Muslim-majority country which respects freedom, the rule of law, global human rights (including religious freedom),
social welfare, women's rights and the rights of minorities. He also claims that the.
CONSULTION.OF.MADINAH "declared the state of Madinah as a political unit". He also mentions that the Constitution declared the "indivisible composition of the Muslim nation
". He believes that "
a constitution is a man-made law and by no means it can be declared superior to a Allah-made law."