Drumsticks and sauce (appetizer)
Today I am going to share an appetizer recipe called Drumsticks with garlic sauce. Appetizer is a small dish served before meal for enhancing the anticipation of the meal in parties. Drumsticks are very common, along with a sauce they can serve well as an appetizer. The sauce can vary as per the requirements. I will serve it with garlic sauce.
INGREDIENTS
Chicken drumsticks 10 pieces
Garlic grinded into paste one teaspoon
Chili powder
Lemon juice
Pepper
Oil one cup
Baking powder one tablespoon
Salt as per taste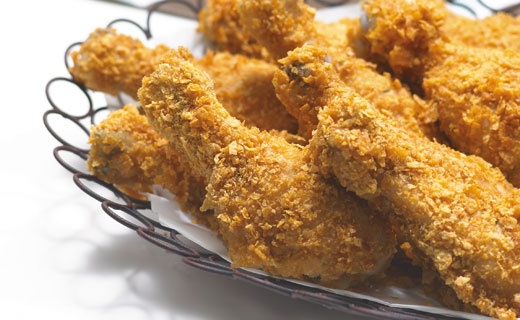 Cooking Method:
First you need to marinate the drumsticks by applying pepper, garlic paste, lemon juice and salt on them. Keep the drumstick for an hour so that they get marinated. Then make a mixture of baking powder and bread crumbs, roll the drum sticks in the mixture containing bowl until it sticks nicely to the drumsticks. Then put some oil on them and put in the oven. The oven should be set at 180 degree centigrade. Take the drumsticks out of the oven after 30 to 40 minutes.
Now the chicken drumsticks are ready to be served with garlic sauce made by just mixing its components together.