Food tripping again for today as I couldn't think of any other thing to blog about. Here are the things which I had taken photos of when I was still in Dubai and they are of course tasty as ever.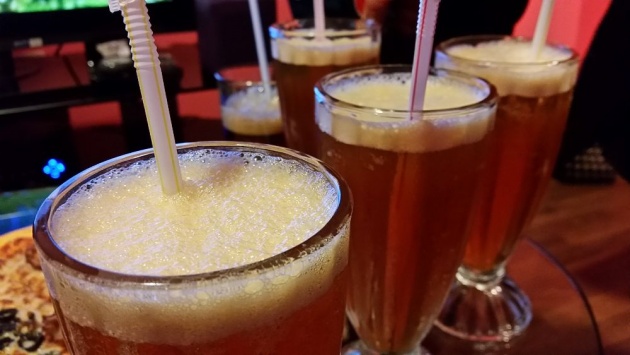 When we had our jamming session at IBN Batuta's Videoke and Bowling Center, we ordered these bottomless iced tea. They taste as the normal iced tea we have here in the Philippines.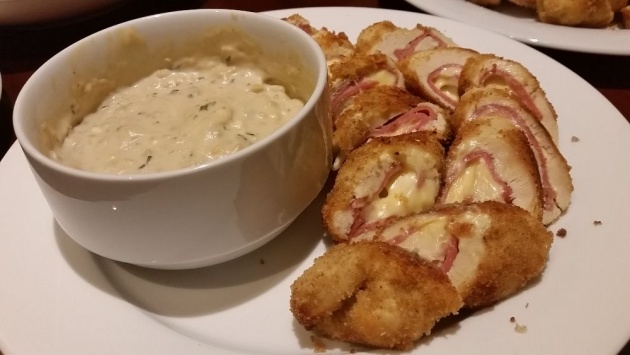 A yummy treat from our colleague Angie, she cooked us her special cordon bleu with special sauce made of mayo and some spices in it! This was during our free day gathering at Bur Dubai.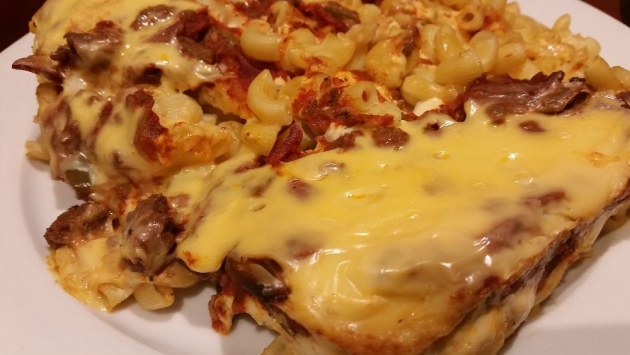 Who can resist the yumminess of Mac and cheese? Prepared and baked by our colleagues ever supportive mom who works in Emirates Airlines. She just made us two huge packs of these cheesy treat. It was heaven!
My best friend Jeanne Iran loves pork sisig and even if we are in Dubai, a Muslim country, we managed to get our own sisig in one of Bur Dubai's hotels and enjoyed this favorite dish cooked by Jeanne's uncle who also loves sisig as a "pulutan" in every drinking session.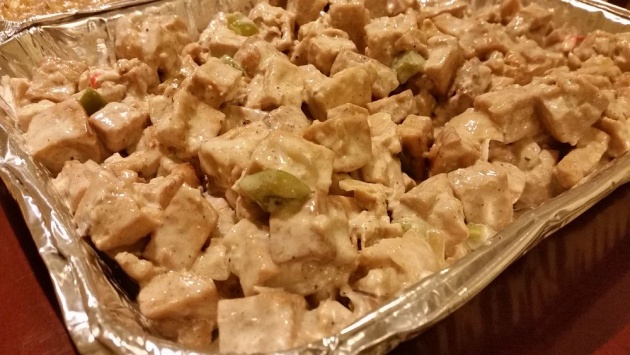 Looks like meat cubes but it isn't this one here is grilled tofu in mayo and garlic mix. Belle, our sweet colleague brought with her during our night out. It was tasty and I never thought tofu could be this good. I have an "eww" experience with tofu but after trying this, it was something I couldn't say no to.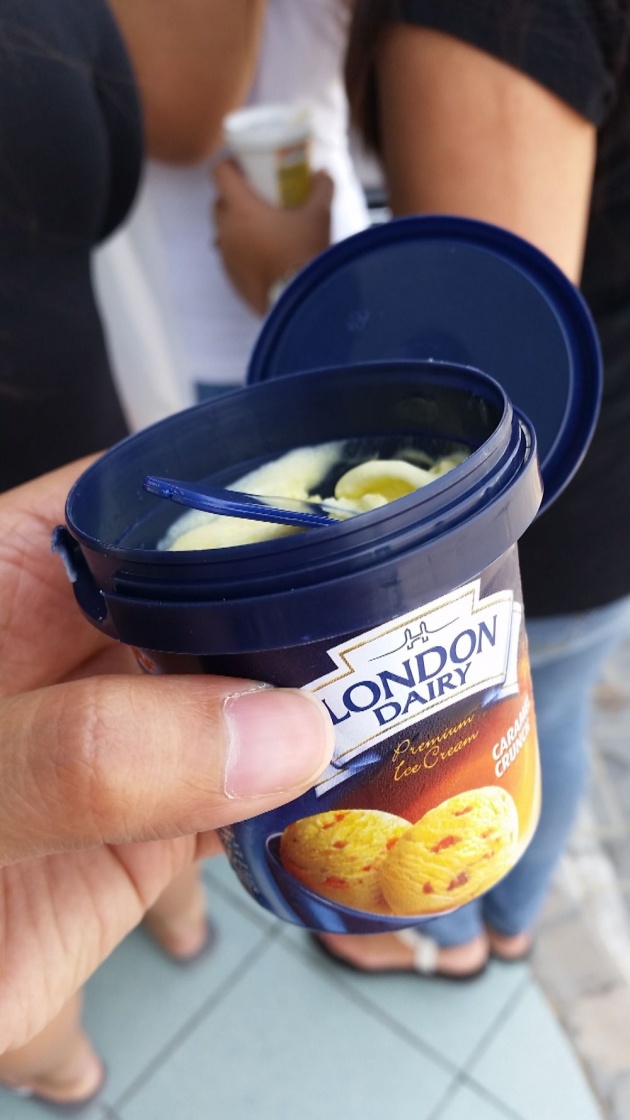 When I am feeling really warm in a day while walking along Dubai streets after work, I would stop by a mini store and buy this sweet cold thing, my favorite is the Tiramisu Flavour but since it wasn't available at that time, I had to opt for something which looks almost the same, Caramel crunch! Still sweet and cold!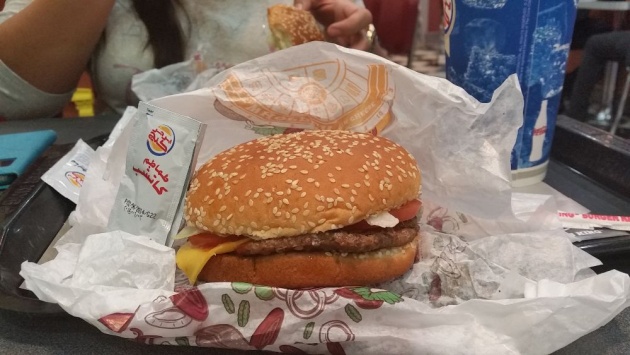 Here's my favorite burger from Burger King, it's the place where we always goes to when we are feeling like eating burgers. It costs more but it also tastes more deliciously. I wonder if the Burger King here in Cebu also has the same taste as what we got in Dubai. This is the Whooper!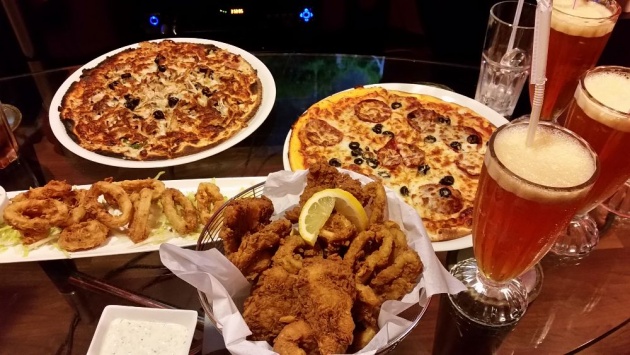 During videoke sessions, we can't just sing without eating something and since Dubai don't sell liquors in videoke bars or in malls, we opt for something which can just fill our tummies and here's the usual view, pizzas and fried stuff, squid rings or calamares, chicken which are all fried, enough to make it a night!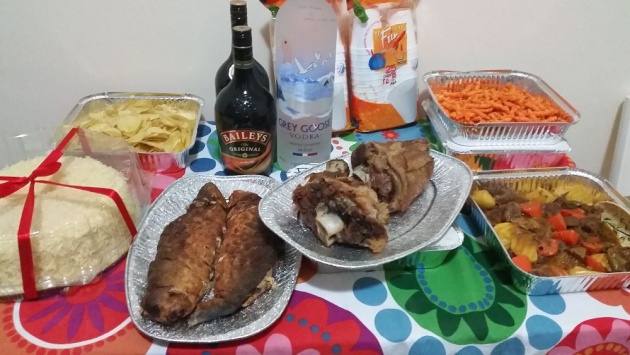 What we always look forward to when we talk about food is the birthday foods prepared by Filipino friends! At this time we can taste Filipino viands, here's rellenong Bangus, crispy pata, beef caldereta! Oh there's my favorite Baileys and some cheese cake as well.
More food trip photos when I was still in Dubai in the next blogs.