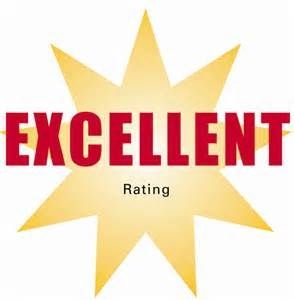 After about thirty minutes, my little one came out of her classroom, smiling broadly, eyes twinkling. It is simply infectious. Asked why she was sporting that kind of face. She casually replied, "I got excellent!" And there is that grin in her face again.
I doubt that reply. For one, i tried to help her study her exams, but her "stories" are always getting in the way. It was like, we are all warmed up with her lessons, then she would suddenly tell what happened at school this morning, or that she missed our adventures, etc. I can only sigh. LOL,
My little one is constantly challenging my patience.
Calma lang, calma. Naka-E naman daw siya. E for Excellent. Lol!