Play Games And Earn Bitcoin Part 1
Its been a great month on bitlanders. While trying to promote my site on #bitlanders I am also making some btc and meeting some fantastic new people. Being in a third world country, running a platform such as https://www.urdubit.com I am asked many times of how one can make money with bitcoin. I figured while I dont believe you can make much working online just on ptc and faucets sites you can earn enough. For a person to make decent pocket money on the side in his spare times. Bitlanders has offered one such setup where you make money while you do what you would normally do on facebook. I urge everyone to start using bitlanders like facebook and not just as an earning platform. Once you do start doing that your earning will increase in due time.
Game On:
The first thing you must understand here is that this is a way to earn some spare bitcoins while just having fun. While I do tell people to offer your skills and get paid in bitcoins, not all of us are as skill-full to tap markets in the freelancers job spaces as there are limited basic jobs that actually pay in bitcoin. My current blog post will cover earning while simply playing games. I will start off with mobile gaming covering the games as I play them. Please understand that this is not a get rich quick scheme and you wont make thousands of dollars by doing this, and you will need to be good as you will be playing against other players like me ;). I am going to start each blog with the mobile games and work the way upto pc games with each blog covering one game with pictures. I will be covering few paid games, a few free games that you can play on your computers or on your andorid powered cell phones/tablets to make bitcoins. While all these offer free earning methods you can also play for bitcoins in competition.
Bitcoin Crusher (Android):
A game by bitplay.today Bitcoin Crusher is the first one I will cover here.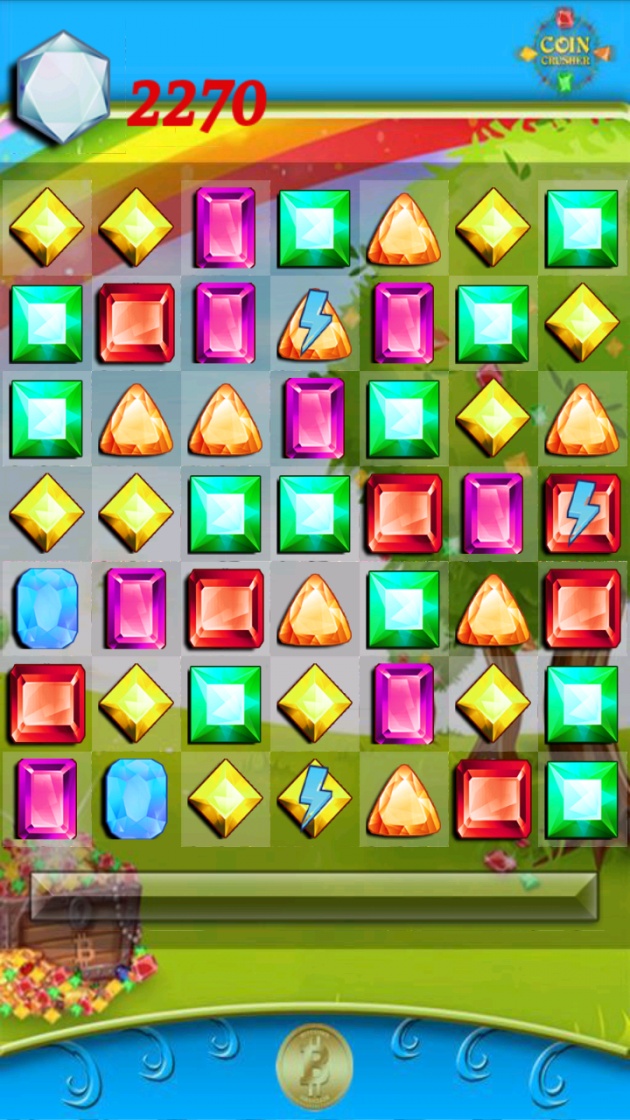 Bitcoin crusher is I guess the game I play most often. Its very similar to candy crush saga. Instead of playing for levels you play in a tournament or head to head. The round gives you and your opponents gems diamonds to match. 3 in a row vertical or horizontal matches gets you points. There are are powerups like lighting which whipes out an entire row or column depending on which direction you did the 3 or more similar gems match. There is also the explosives which basically does a blast in the small area in all directions around the matched gems.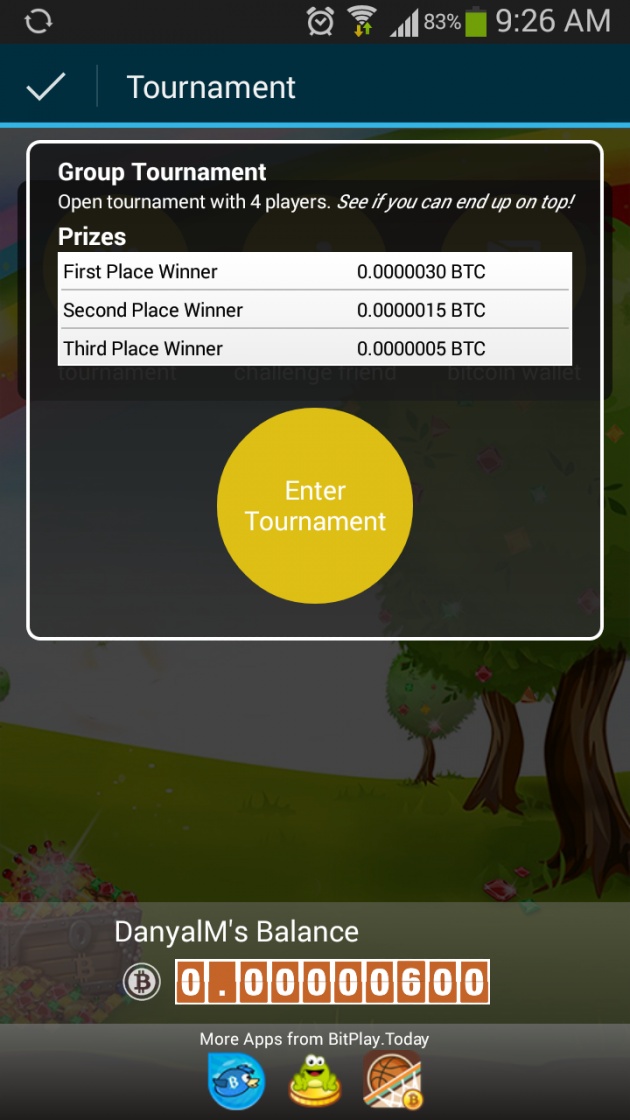 The tournament lets you go head on with 3 other people. All are presented with same level and the most points takes 1 st prize which is around 300 satoshis, 2nd takes 150 satoshis and 3rd takes 50 satoshis while last gets nothing. Playing the tournament or head to head games (free) has a limit of 300 games per 24hours. The winner of each round is presented with the following: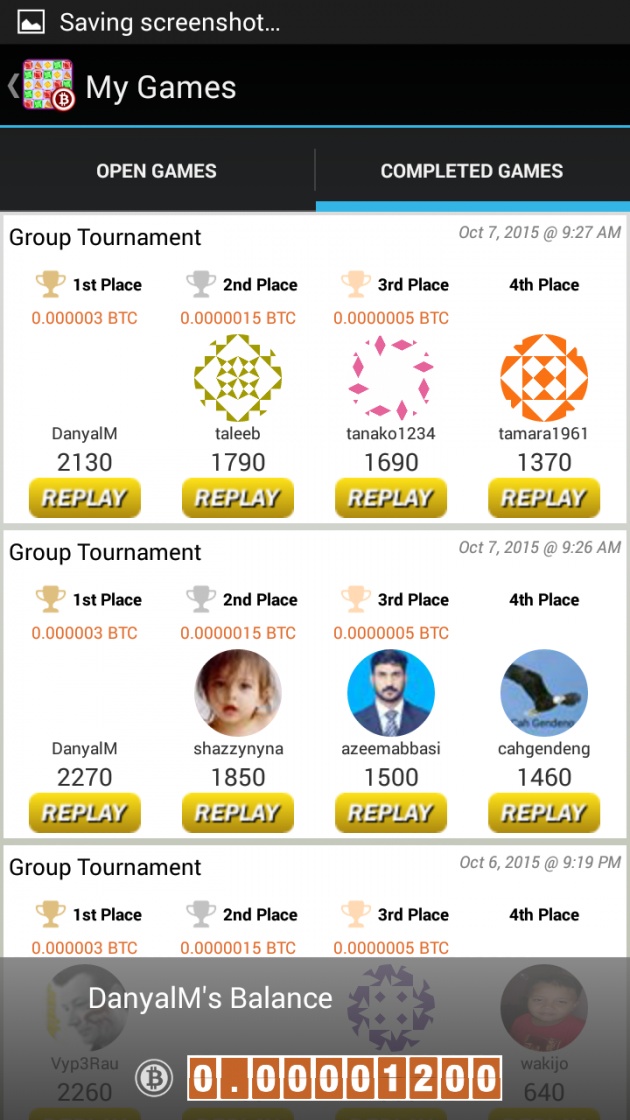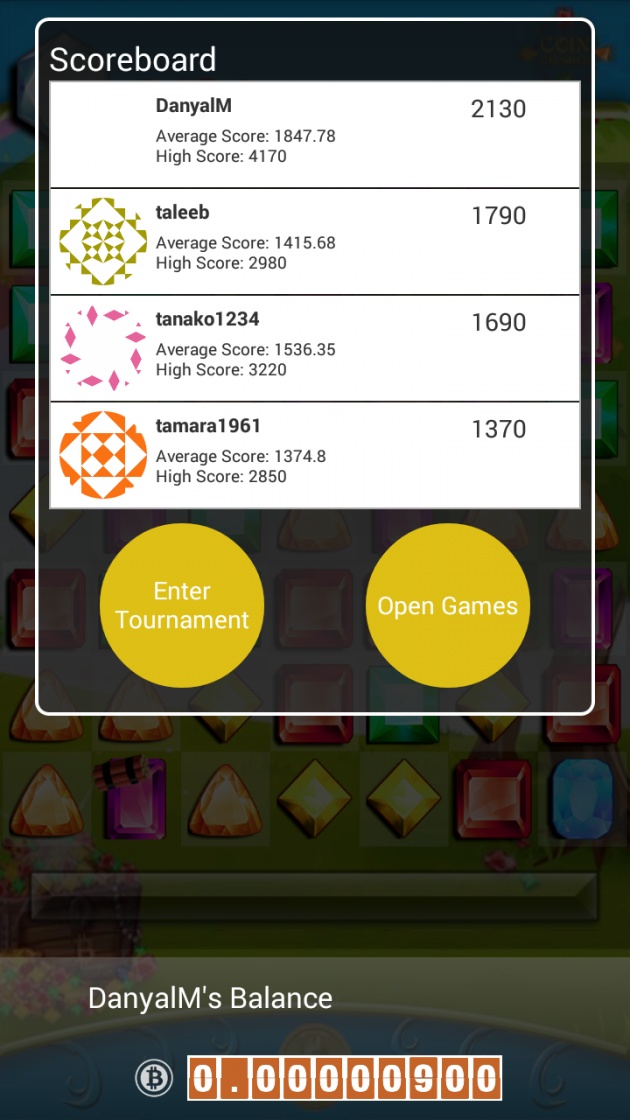 The Payout:
The balance gets updated everytime you win. Once you have accumulated above 0.0001btc you can do a withdraw however take note that you will have to bear the transaction fee which is 0.0001 btc so I recommend atleast getting 0.001btc and then requesting withdrawal.
Note For Pakistanis:
Then you can bring them over to https://www.urdubit.com to get cash for your bitcoins.