We missed to join my mother celebrate her 55th birthday last August and so my husband and I could catch up, we then managed to go home to Bohol and celebrate her birthday again. That was a week after her birthday so we had a belated birthday celebration. We were joined by my brother's girlfriend too who was also going to celebrate her birthday soon as well. We thought of the best place for the simple family gathering and celebration. We finally were able to figure out and decided to go to East Coast White Beach Resort in Anda, Bohol.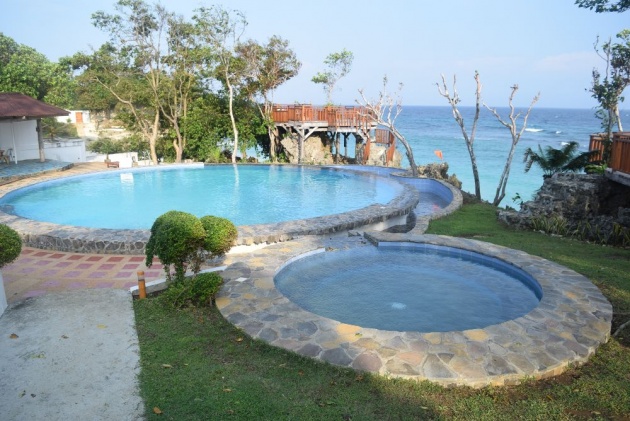 We are glad that for a long time thta we have not gone to this part of the province, we were able to go back again and this time, we are going to a little expensive private resort.
And to give you a background of what the resort is, let me share to you an overview of the town first. This coastal town is a lane of beautiful white sand beaches ranging from the public ones to the luxurious resorts. You'll get thrilled and confused on where to go as every corner is a must-go.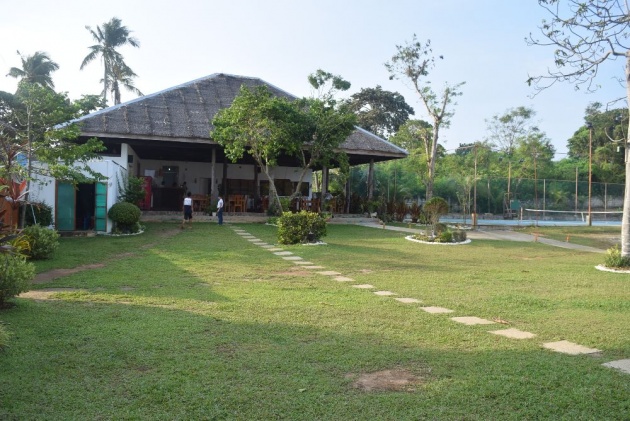 And when I say it's a lane of nice beaches, I am serious about it. From our town, a few minutes away ride and we are already seeing white sand beaches ranging from the public ones to the private ones. Most of them are already owned by foreigners and most are already starting to become private. Including the East Coast White Sand Beach. But fortunately, this isn't owned by a foreigner, it is still owned by a Filipino government official.
Fortunately, my father personally knows the owner, the Mayor of the town next to us and that we were lucky that he was there when we arrived. It was a blessing as we were allowed to stay until sunset. For those who are not checked in, the resort is only open until five in the afternoon though.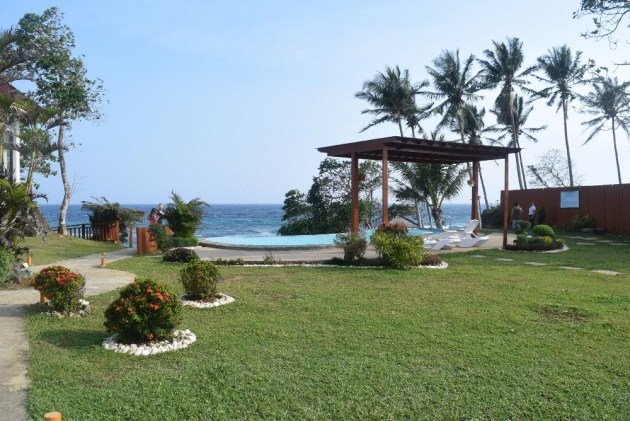 This lawn greeted us on our way inside the resort. The grasses and plants are well maintained, the trees added the green effect of the beach area and there's a pool from the distance. After the pool is a staircase which leads to a huge stone cliff where one can enjoy the beautiful scenery of nature plus you can also take a jump from there if its high tide.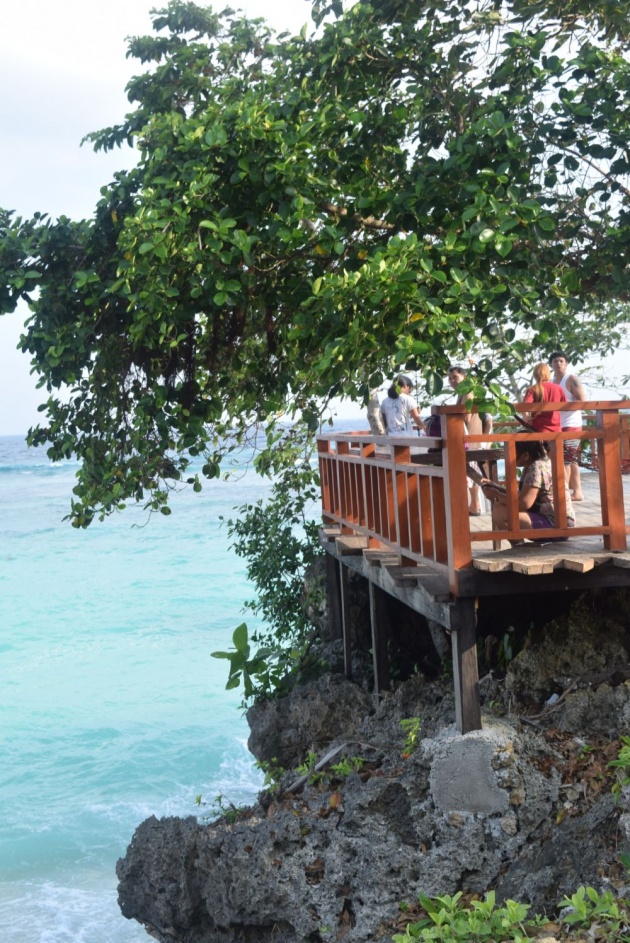 This photo up here is here we stayed and this is also where the rock cliff was located. There are electrical ports there and so my mother was able to charge her iPad mini.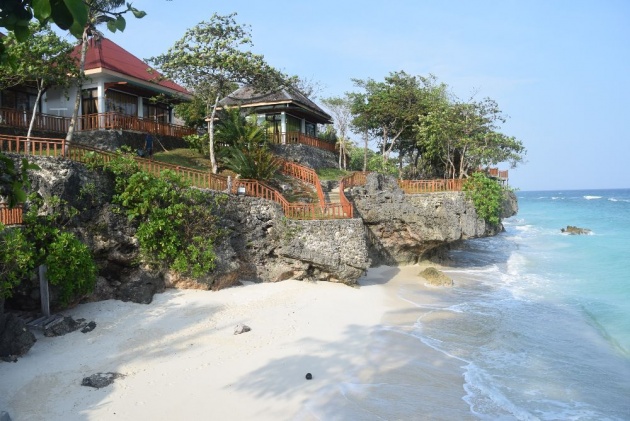 Here's our view from where we were stationed. We ate the cake which we brought for my mother and we went out to explore the entire resort. And here's my mother cutting the cake:
And Cristel too:
Let me show you some other photos: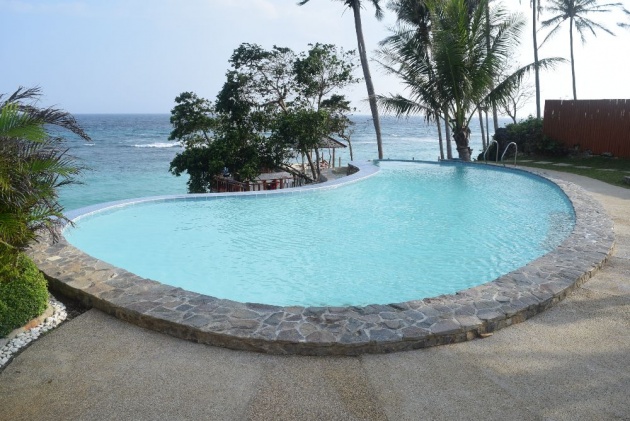 This pool up here is the first pool which is accessible to everyone who comes in. It is shaped like a bean.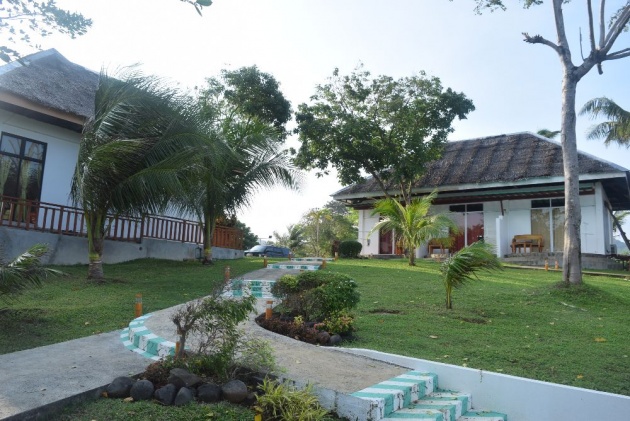 We were on the way to the next pool. There were leaves all around because the wind was kind of strong.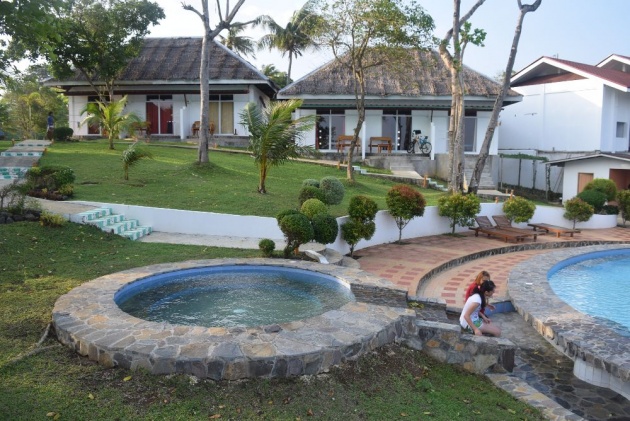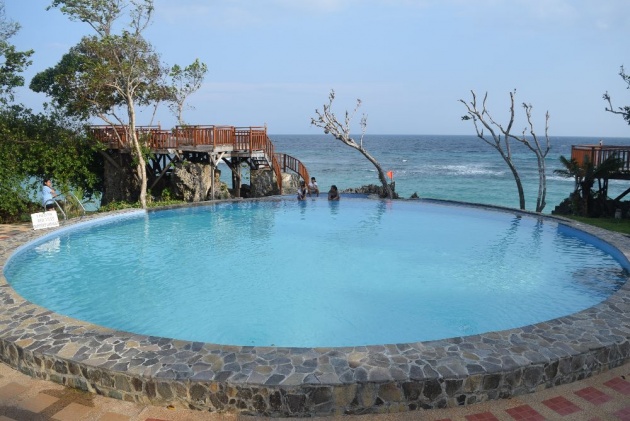 Some action views of the resort:
\
Here's the infinity pool. The trees in front unfortunately had been blown away by the typhoon which had just visited the province from the previous months.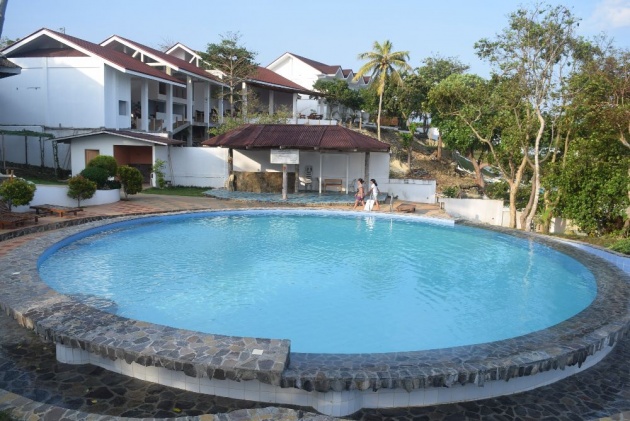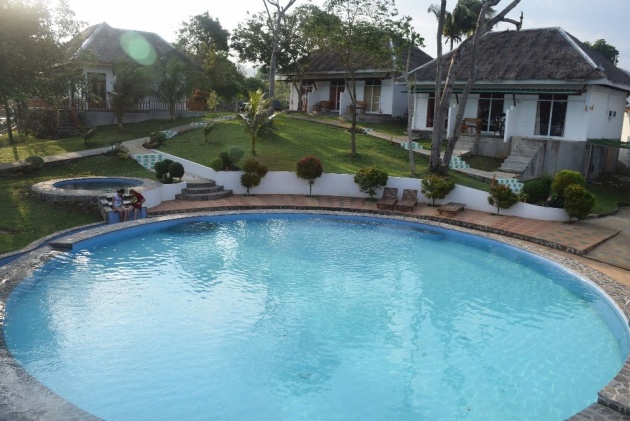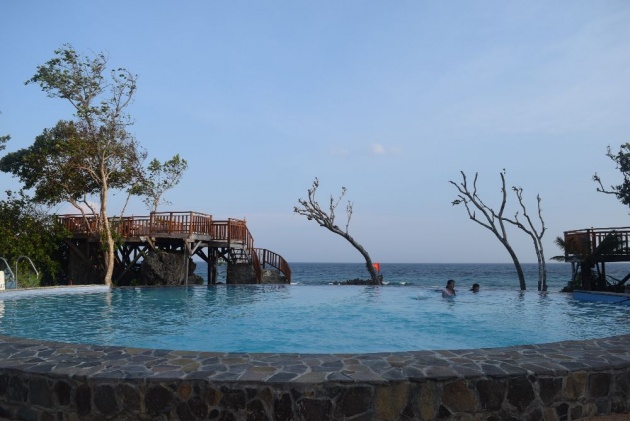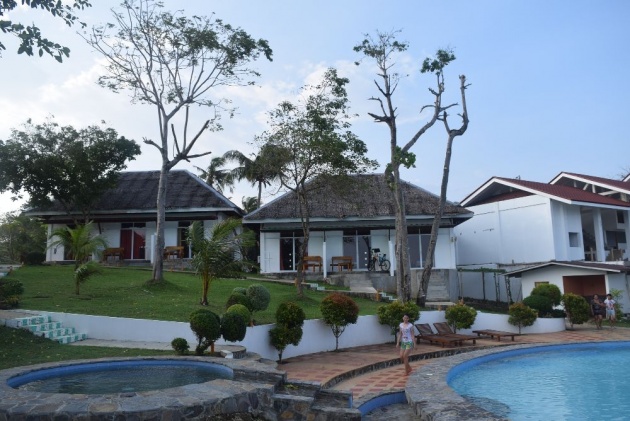 Romantic, classy with a peaceful ambiance. The resort's main goal is to provide their guests a gateway of serene and calm environment, relaxed atmosphere, privacy and a guaranteed memorable stay. No wonder why numbers of marriage proposals and weddings had been held in the resort.
It's obvious that the resort aims for privacy and solemnity as we were advised not to make extra loud noise as there were checked in guests, most of them were couples and families and majority of their guests are foreigners.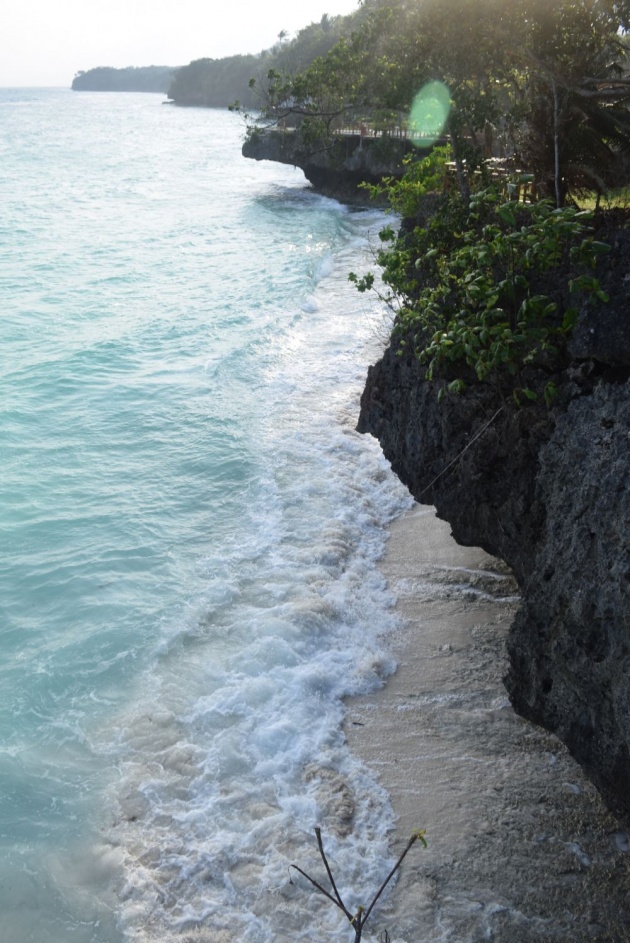 As a sport enthusiast, the owner had also provided space for lawn tennis and billiards. We realized it is also a good place for team buildings and retreats perhaps because of the lawn tennis area.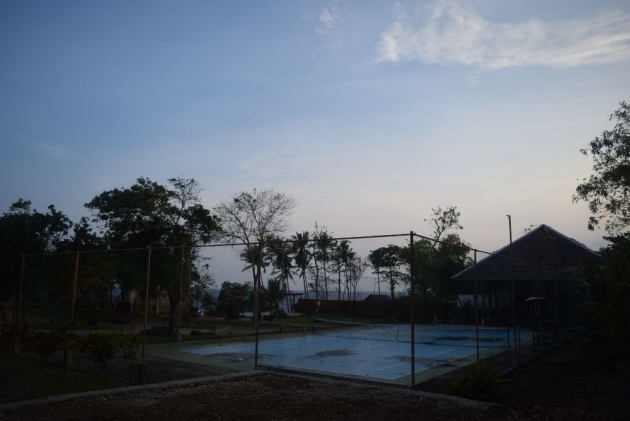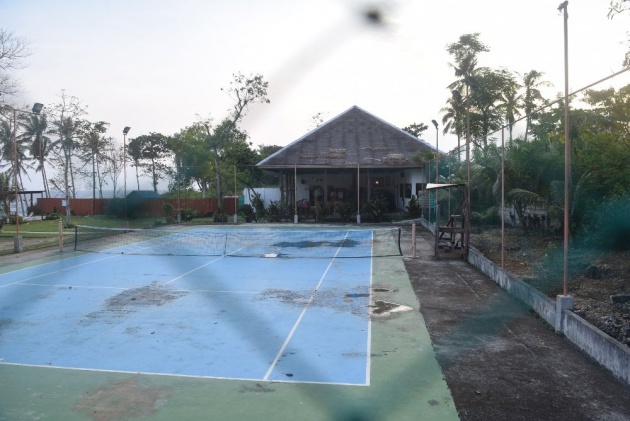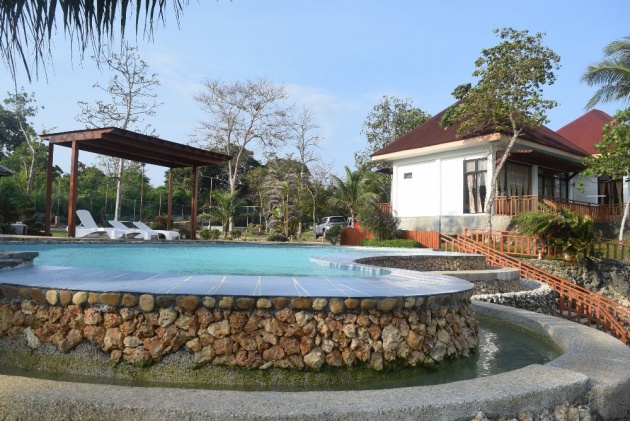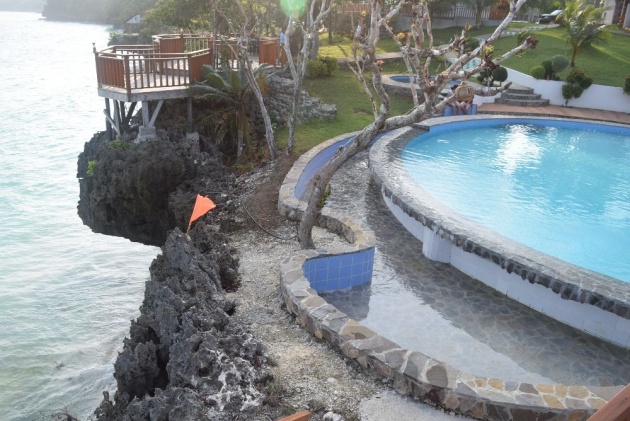 The resort's pool design reminds us of the Banaue Rice terraces, don't know if it has the same effect on you but look at the edges, they are just similar to those rice terraces except that these are cemented ones. The water flows from the pool towards those lower lanes which can also be occupied if one would like to have an overview look of the sea.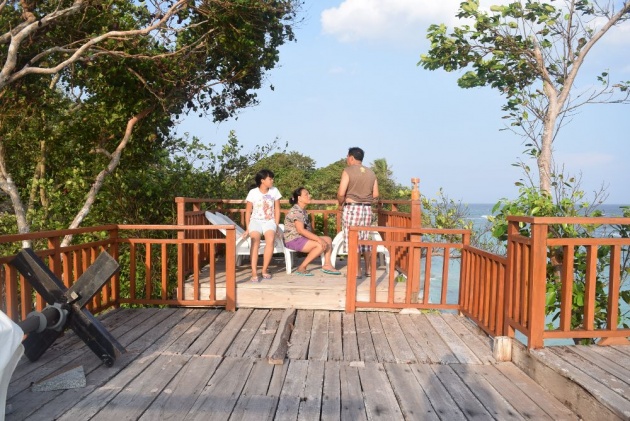 The resort's full of those porch, veranda, platform or patios which are just right because of its marvelous view, one can witness a beautiful sunrise or sunset, enjoy watching guests swim around the beach waters or just simply chill and catch a cold sea breeze.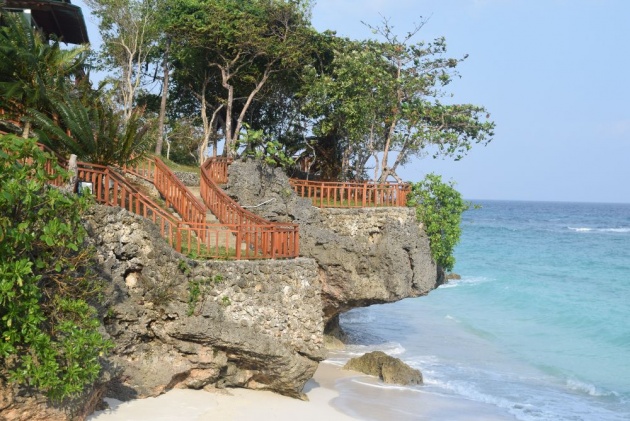 Witnessing a sunset is the best idea ever!
Don't you like it when you are alone in a resort like this? Maybe it's better to bask in its glory with the person you love the most or take pleasure together with the whole family. Well, we did and that's the best asset of the resort – guests feel like they own the place.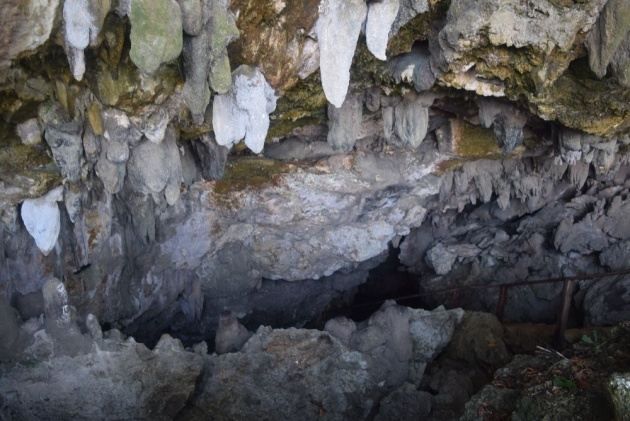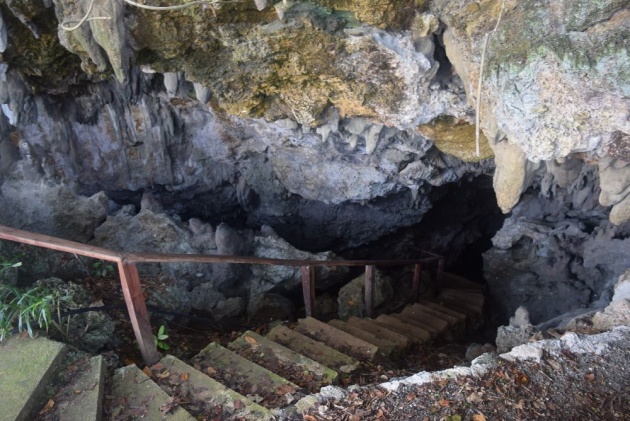 Activities offered here do not just limit to swimming, they also offer snorkeling, jetski or boat riding, diving, tour packages for other unique sports of Bohol like the world-famous Chocolate Hills, Loboc River Cruise and the others and they also have their own water cave. But we were not able to go inside the cave anymore since it was already a bit late. Guess we have a good reason to come back in the future. The end of the stairs looked dark and scary but we'll find out soon if it is similar to Camotes' caves.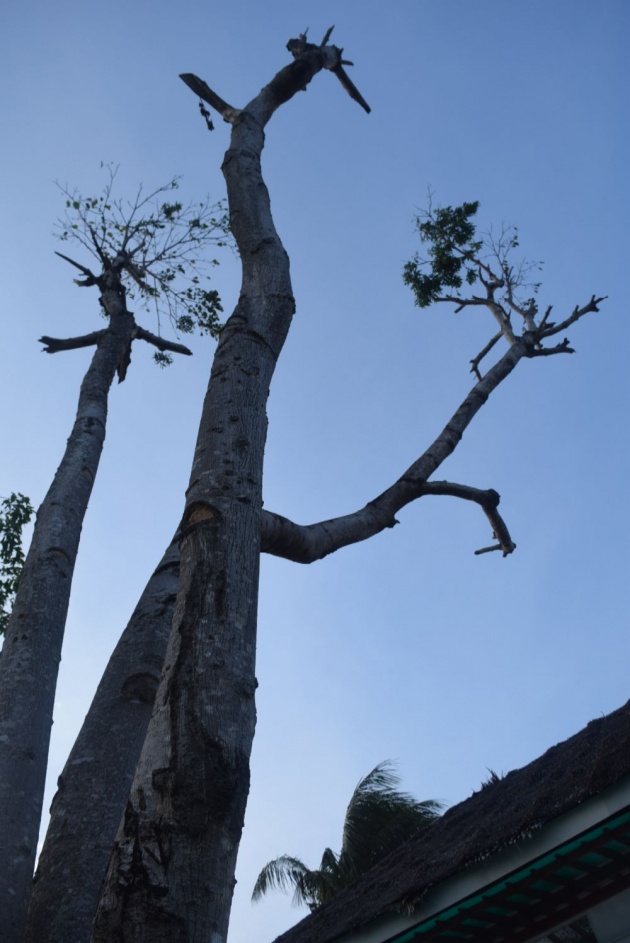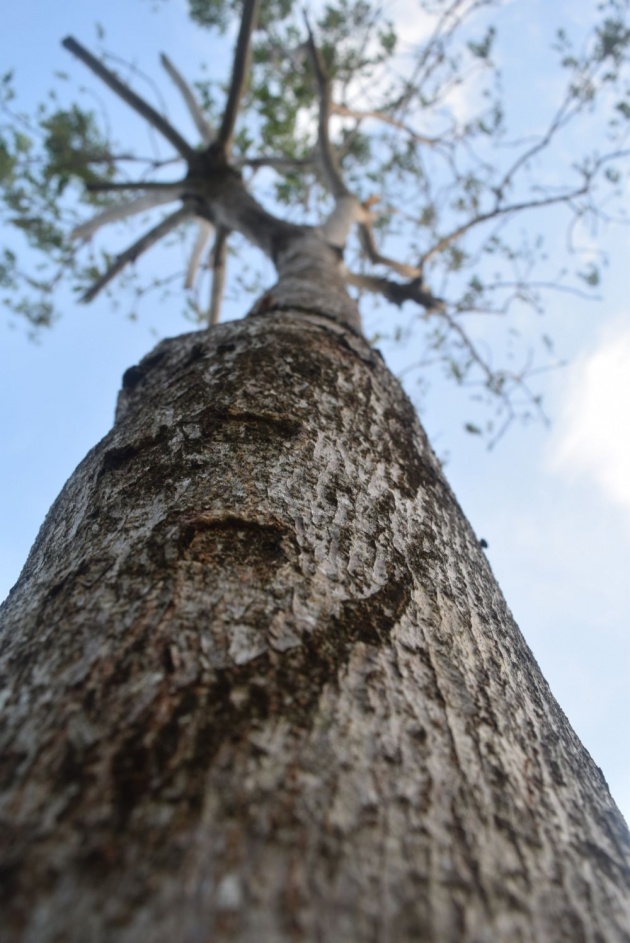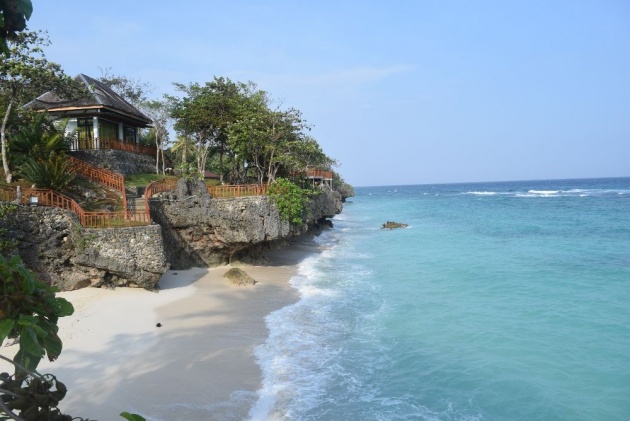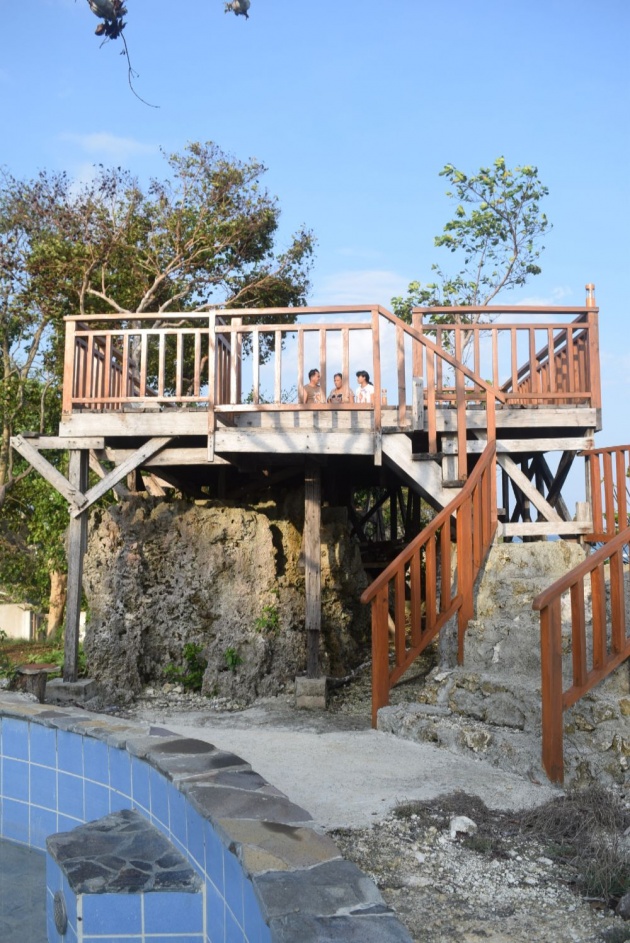 For walk in guests, entrance fee is at Php 100, another Php 100 for pool usage and corkage fees also applies.
Contact Number: 09189455141 / 09287628730
Facebook : East Coast White Sand Beach
Website: eastcoastwhitesand.com
Check the videos below of other spots of the resort:
And of course, we can't get out of the resort without swimming in the infinity pool. Here are some of the videos when we were taking videos of ourselves underwater. It was so much fun and even my mother had fun with our underwater swimming.
Check out our other adventures together: