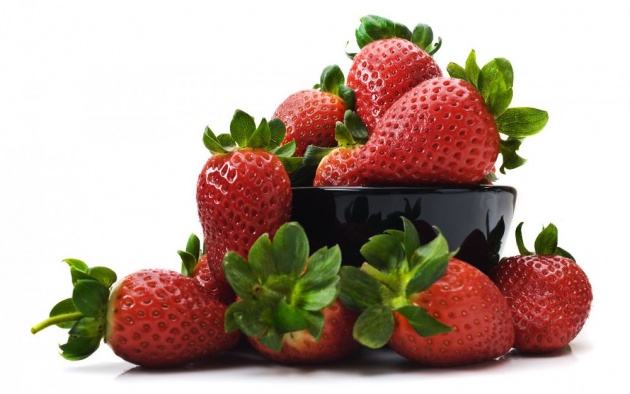 Early summer is my most favorite time of year. Everything is turning green, that fresh cut grass smell and of course those Beautiful, Ruby Red Strawberries! Yes, Yes, It's that time of year again! So I thought I would share a couple of my favorite strawberry recipes, with you all!!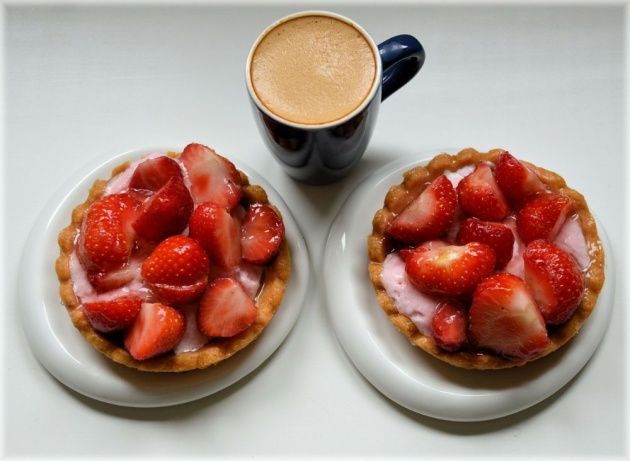 Strawberries & Cream Delight
Ingredients:

1 (8 ounce) package reduced-fat cream cheese, softened
1 (8 ounce) tub reduced-fat whipped topping
3 cups cold fat free milk
2 (1 ounce) packages sugar-free instant vanilla pudding mix 2 pints fresh strawberries, halved

Directions:

A) In a large mixing bowl, beat cream cheese until smooth. Beat in whipped topping on low speed until smooth; set aside.
B) In another large mixing bowl, combine milk and pudding mixes. Beat on low speed for 2 minutes. Let stand for 5 minutes.
C) Stir in cream cheese mixture until smooth. Set aside 1 cup of strawberries. Fold remaining strawberries into pudding mixture.
D)Transfer to a serving bowl or individual dessert dishes. Cover and refrigerate for at least 2 hours. Arrange remaining strawberries on top.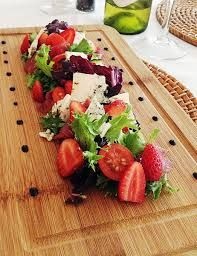 Strawberry Bruschetta
Ingredients:

24 slices French baguette
1 tablespoon butter, softened
2 cups chopped fresh strawberries
1/4 cup white sugar, or as needed

Directions:

A) Preheat your oven's broiler. Spread a thin layer of butter on each slice of bread.
B) Arrange bread slices in a single layer on a large baking sheet.
C) Place bread under the broiler for 1 to 2 minutes, just until lightly toasted.
D) Spoon some chopped strawberries onto each piece of toast, then sprinkle sugar over the strawberries.
E) Place under the broiler again until sugar is caramelized, 3 to 5 minutes. Serve immediately