Fill your life with experiences, not things. Have stories to tell, not stuffs to show.
They said, IT IS MORE FUN IN THE PHILIPPINES! And, yes, it is true. :)
There are a lot of beautiful sceneries that this country has to offer. Beautiful beaches, extravagant adventures, tastiest food, world-class sceneries, name it! We all have that in the Philippines. :)
In today's blog, I will be sharing to you my experience when we went to Eden Park last May of this year. It was really superb!
Video credits: Jm Francia via Youtube
>> LOCATION <<
It was my first time to go to Eden Park. It took us 45 minutes or I guess an hour to get there. The location is very far from the main city. And I like it that way because the location is very peaceful. And you can really enjoy the full beauty of the nature.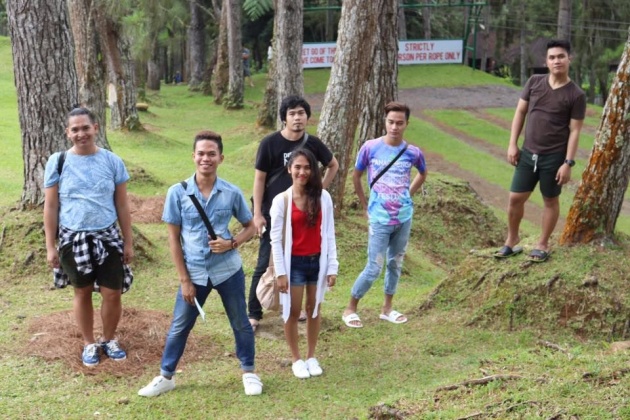 Image credits: Clint Evans via Facebook
>> SHUTTLE TOUR <<
When we get to the place, all I was able to say was "WOW!" Because it is really very nice. And then, we registered for the shuttle tour. This is the first adventure we had in the park. I loved the shuttle tour so much because the tour guide is also doing a great job! He told us everything that we need to know about the place. And, the shuttle tour have 3 stops.
FIRST STOP. The flower garden!
If you are a flower lover, you would really love this stop. There are a lot of flowers. But what I love most there was the SUNFLOWERS! It reminded me of my boyfriend. LOL! (Because he calls me sunflower) Indeed, sunflowers are so beautiful!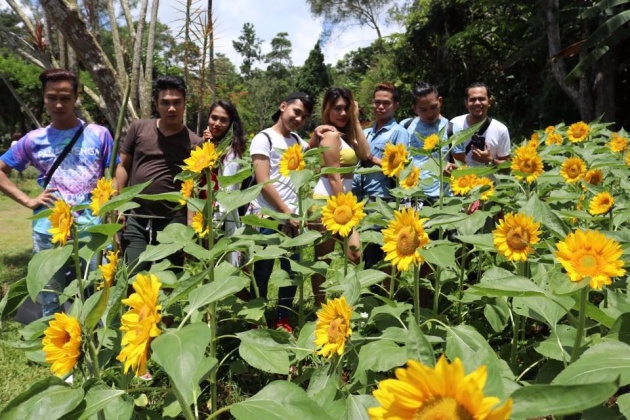 Image credits: Clint Evans via Facebook
They also have a human-made rainbow in this stop. We were even having a lot of fun taking pictures there and the tour guide will also acts as your photographer during your tour. They are also very good photographers because they would even tell you how to pose. LOL! :D With them, you would really feel like an instant model :D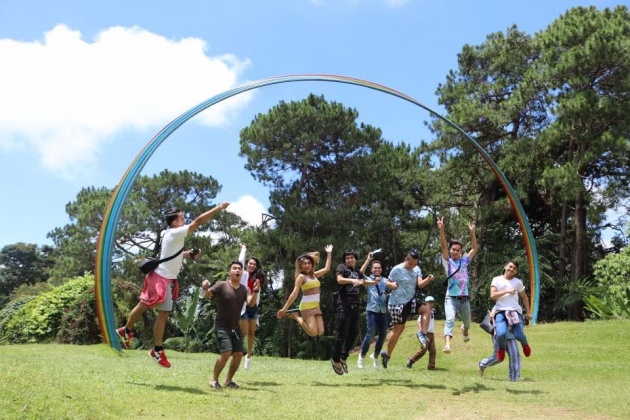 Image credits: Clint Evans via Facebook
SECOND STOP.
I really forgot what they call it but it is something to do with the tribe. Somewhat native. In this stop, when you arrive, there will be group natives who will be welcoming you with their tribal dance. There is also a cave there and when you enter in the cave, you will see the myths and legends. It really has a touch of the native ancestors :)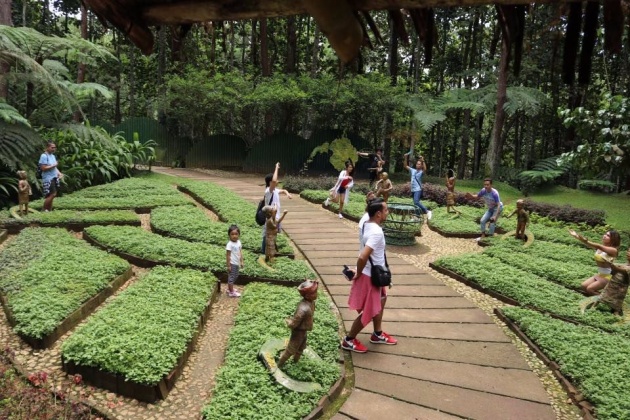 Image credits: Clint Evans via Facebook
THIRD STOP. Lola's Garden (or in English means "Grandmother's Garden)
In this stop, based on the name itself, it is a garden. You can see a lot of plants like guava, Gumamela, bamboo, banana, and a lot more! There is even a wishing well that is full of gumamela flowers floating around. There is also a specific spot there that you can see the landscape of Davao City. It is really nice. :) And also, I had fun riding in the carabao statue. LOL! I even have pictures there. HAHA :D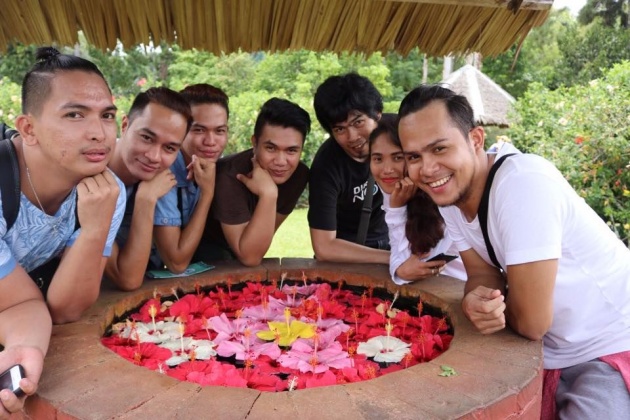 Image credits: Clint Evans via Facebook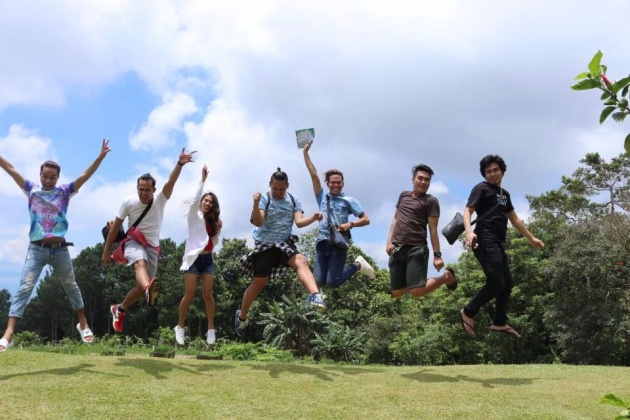 Image credits: Clint Evans via Facebook
>> THE FOODS <<
After the tour, we went to the dining area. The moment we entered, the crew greeted us and told us where to sit. And, there are really A LOT of food. And the best part there is that, most of the foods they serve are just from the garden they have there. They have lettuce, red lettuce, pineapples, and a lot more. So you will really know they are fresh. You can even mix and match your own salad :)
Image credits: davaocentral.com
The food tastes really good! I am not so fond of experimenting with food, I mean, I am not fond of eating food that I haven't tasted before. I get really picky but there, I really ate! They are just SOOOO YUMMMY!!!!
>> BUTTERFLY GARDEN <<
After we ate, we just roam around the park. We went to the Butterfly Garden and I feel like I am in a fairy tale land. I don't know why but butterflies seem to have a feel of a fairy tale. :D There are a lot of different kinds of butterflies. There are black and white, there are yellow, blue, there are small and big butterflies. You will even be able to have a chance to touch them because they allow people to just get inside the butterfly cage. They also have a lot of trivia that they have posted there about butterflies. They are so informative. :)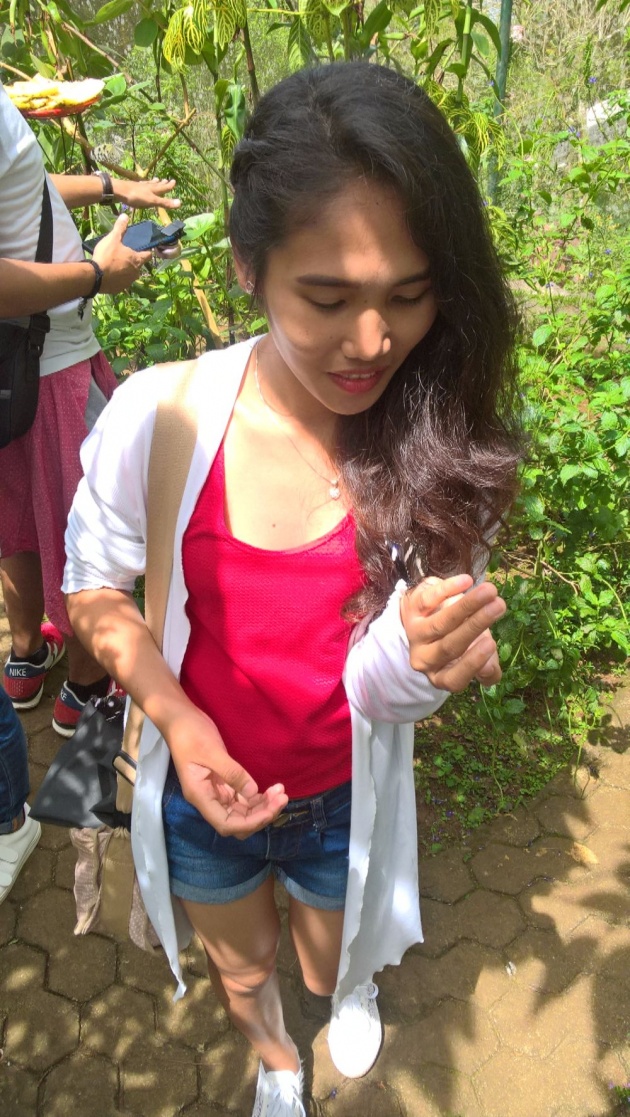 Image credits: Pumpkin642016 via Facebook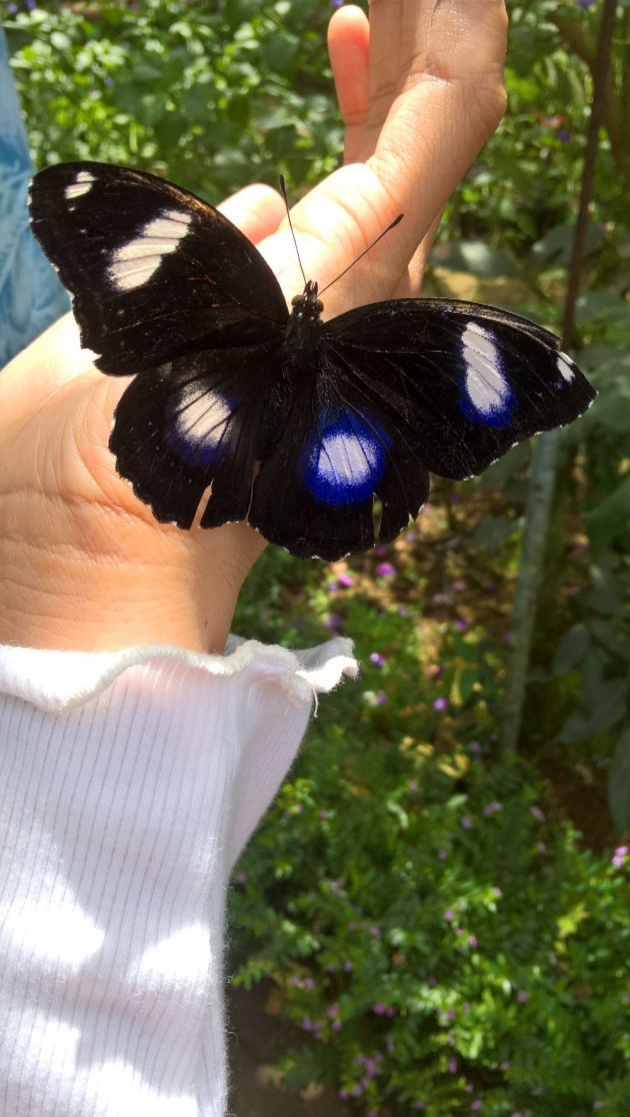 Image credits: Pumpkin642016 via Facebook
>> THE FUN ADVENTURES <<
But the most awaited part is the adventures! They do have Skyswing, Skycycle, Horseback riding, and Zipline. There are a lot of people there that would really want to try those adventures. We didn't have enough time because we needed to go back downtown by 5PM. So, we only rode one ride. For me, I only rode sky swing and I swear! It was breath taking! HAHA :D It suddenly took my breath away. LOL! :D They will put you at the very top they said, if I am not mistaken, that was like, 900 feet I guess and then when you reach the peak, they will let go of the rope and there! You will have a sky swing experience swinging from a 900 feet tall area! :D It was scary but it is definitely worth a try :)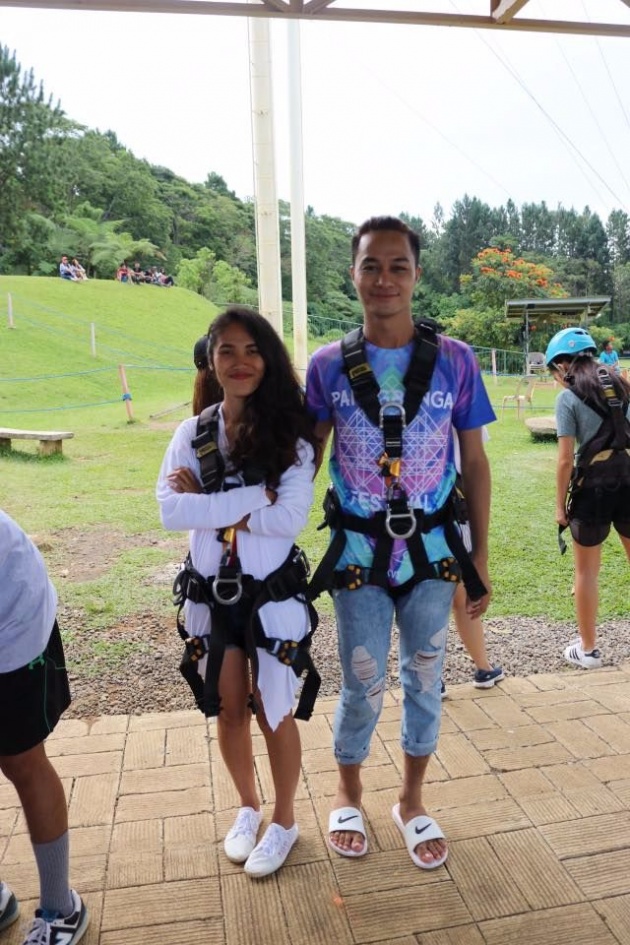 Image credits: Clint Evans via Facebook
I have a video of me in the skyscycle but it is inverted though so let me just show you this one :)
Video credits: The Freelance Channel via Youtube
Next time, when given a chance to go back there, I would try the sky cycle!
This blog is really not enough to describe everthing that is in the park and the words I used, I know are just understatements of how it really is. But one this is for sure, my experience was AMAZING! :) And if I were you, try to visit the place and discover it breath-taking adventures and stunning beauty yourself :)
It's a wild, wonderful world... Follow your heart and let the adventure unfold.

Credits: Google