Bhutan is a landlocked country located in South Asia. However this is a developing country, its people are happy and looking for education in any condition.
As Business Week, (headquartered in New York City) has had a survey across the world in 2006, it was rated the happiest in Asia, and eighth in the world. "So amazing for me!" so long as its people are hard work, they are attending schools and Universities even it is in China. On the other hand, Bhutan government is also trying to provide the the necessary education facilities where they receive education.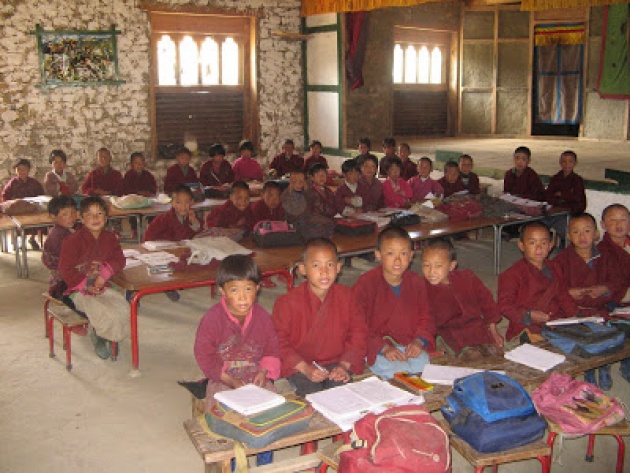 In addition to the government of Bhutan, there are some other Asian countries help Bhutan female students reach higher peaks of knowledge. For example, one of those countries are Afghanistan; another developing and Asian country. Afghan Citadel Software Company is women owned one which is enabling women not only in Afghanistan, but the Asian countries as well. For example, Afghan Citadel Software Company is building Schools, internet classes (cost free) for Afghan female students and some other Asian countries, such as Bhutan, Sari Lanka, Tajikistan, India, and . Likewise, Afghan Citadel Software Company is building schools and free internet classes for Bhutan female students.
At the moment, Afghan Citadel Software Company could have attracted more than 160,000 female students across Afghanistan through building schools, female net cafes, and free internet classes. Now, this company has expanded its service delivering to Asian countries, and maybe tomorrow to developed countries of the world.