Barça lead the Basque–Catalan Cup-final rivalry with five victories and just two defeats.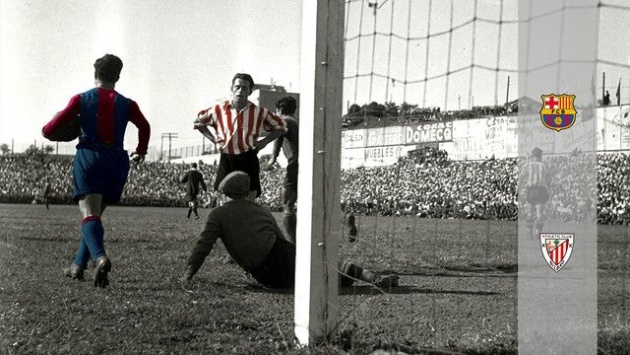 After beating Villarreal 3–1, FC Barcelona's opponents in the Spanish Cup final will be Athletic Club de Bilbao, who qualified for the title match after topping Espanyol in the semi-finals. It will be the eighth Cup final between the two teams and the third in six years. It is a game that has become a Spanish Cup classic, with the Catalans, having won five times and lost only twice.

The first final between the two teams occurred in 1920, when the Club won its fifth overall title. Martínez and Alcántara were the goalscorers who decided the game between the Basques and the Catalans. The following four clashes were decided by the minimum, including overtime match in 1942. Only in the last two editions have Barça beat Athletic by more than a one-goal difference.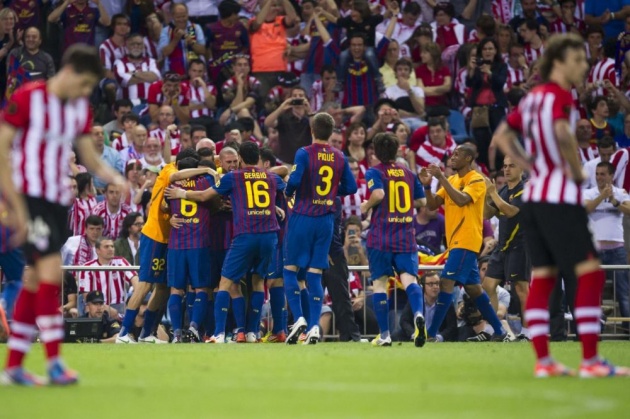 Madrid has hosted most

Of the seven matches between the two teams in the final of the Spanish Cup, five were held in Madrid, the site most often used when Catalans and Basques meet. Chamartín Stadium hosted the duel three times (1932, 1942 and 1953) while the Santiago Bernabeu (1984) and Vicente Calderón (2011) hosted once each. The other two matches were held in El Molinón in Gijon (1920) and the Mestalla in Valencia (2009
The finals

1920 Spanish Cup Final (02-05-1920)
FC Barcelona 2 – 0 Athletic Club
1932 Spanish Cup Final (19-06-1932)
Athletic Club 1 – 0 FC Barcelona
1942 Spanish Cup Final (21-06-1942)
FC Barcelona 4 – 3 Athletic Club
1953 Spanish Cup Final (21-06-1953)
FC Barcelona 2 – 1 Athletic Club
1984 Spanish Cup Final (05-05-1984)
Athletic Club 1 – 0 FC Barcelona
2009 Spanish Cup Final (13-05-2009)
FC Barcelona 4 – 1 Athletic Club
2011 Spanish Cup Final (25-05-2011)
Athletic Club 0 – 3 FC Barcelona