Elections is legal law of people, people select their leader with their volition. nothing can remove and change their final volition with force, oppression, coercion.
From standpoint of me, elections is one of most important reason for this that people attend in the country affairs department , because people can vote for that candidate which they want with their final volition and decision, and take active portion in the country good affairs.
But in Afghanistan elections is the legal right of people like the other countries. some of people select their leader without any coercion in their life, but some of people don't use from their legal right, and people go to back of vote box with coercion, force and oppression and sharing in the country determining wrong fate.
Because these people involved to poverty, indigence, penury and thousand another problems, and they don't want to sell their vote, but they don't have any way to rescue their life.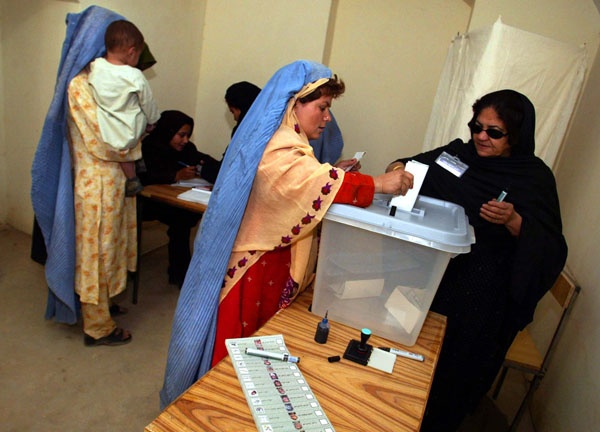 Women has legal right to vote for everyone which they want like all men . and none can remove this right from them.
But nowadays some of women obey from their men, like their father, brother, or husband decide instead of them, as for they are not satisfied from this life and election, but they are have to obey from their men , these person create an unhealthy future for their country child and new generation.
Afghanistan is a country that be in depth of corruption , and elections is a process with all of cheat and corruption like another process.
2014 Elections is a elections that all people are hopeful to it in Afghanistan but..... I am 18 years old, and I have the vote right but I can't go to in the back of vote box, because I was hesitate to vote for which candidate, because candidate don't said true , all of them try to say lie and exaggeration about their self.
Unfortunately elections is with threat and die in Afghanistan, and people attend in elections with a lot of terror and horror but they think it is one of their national responsibility.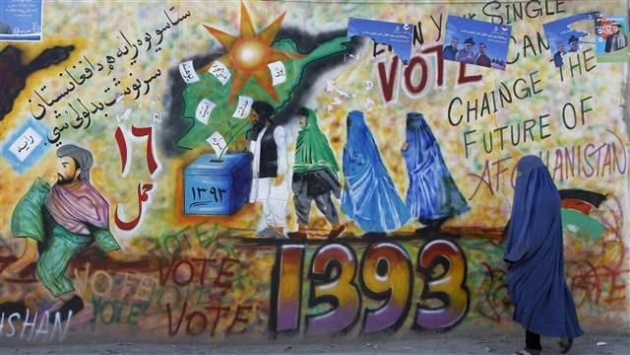 In my idea most of people decided that didn't go in back of vote box in 2014 elections. And all Afghan people recommend all things to their Allah, and they want from Allah a health future for the new generation .
They hope that Allah will finish their problems and their country be one of depended countries in the world and to be depend upon to self.
Until be, that we have honored Afghans