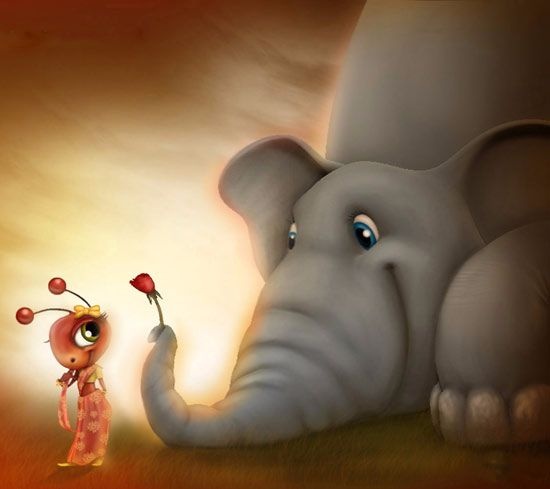 Elephants taking a bath in the river, the ant standing on shore said: "Boy! Your good step up here."
The elephant walked up and said:
- You do?
Ant said:
- Stop bath you down.
Annoyed said:
I thought you going to do?
- Actually, I lost interest. I just want to see you get it? The ant said.

Kiến thách thức Voi
Voi đang tắm dưới sông, kiến đứng trên bờ nói: "Thằng kia! Có giỏi bước lên đây".
Con voi vừa bước lên nói:
- Mày định làm gì?
Kiến nói:
- Thôi mày xuống tắm tiếp đi.
Voi bực mình nói:
- Tao tưởng mày định làm gì?
- Thực ra tao bị mất cái quần tắm. Tao chỉ muốn xem là mày có lấy nó không? - Kiến nói.