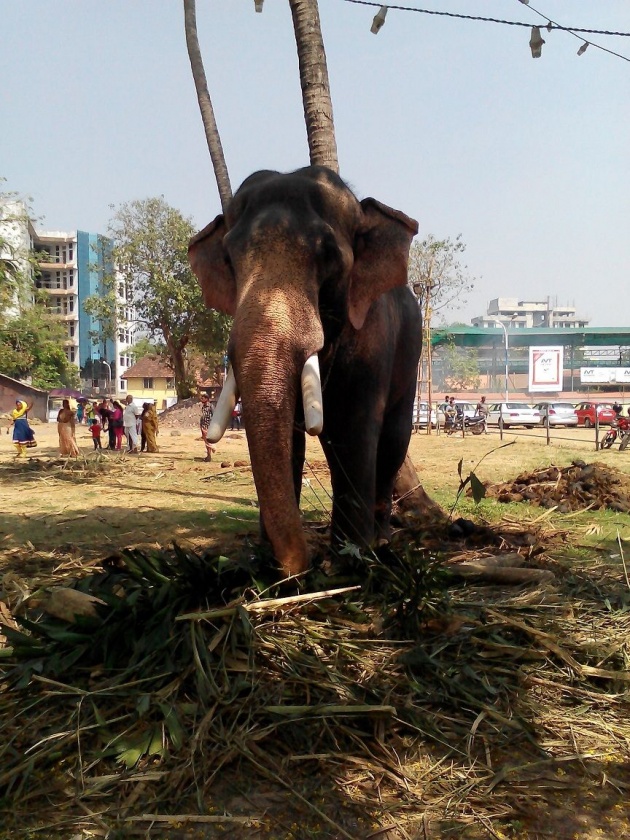 Elephants are used for temple festivals in India, especially the southern state of Kerala.
This image was photographed by my husband when we had visited the city.
We saw the elephant standing and taking rest. The people seen in the background are those who visited the temple to pray.
There are many more elephants but we did not see them together.
The elephants are paraded and the main elephant carries the chief priest who carries the idol of God.
Drummers beat the drums and people stand before this show and enjoy it.
I hope you enjoyed this photo.
We are not professionals and so the image may not be up to the mark.
image source : deepa