Rise of social media in Afghanistan has given youth an opportunity to express themselves on world platform.Facebook, twitter and many other sites has provided youth of Afghanistan with international platform. Since 2001 after ousting of Taliban government, there has been rapid increase in use of social media.
With launch of 3G in Afghanistan, access to internet has become an easy job.Etisalat was the first one to launch 3G in Afghanistan back in 2012 opening door of an opportunity for thousand of people. According to statistics, there are round about 1 million internet users in Afghanistan and it is expected this number will increase rapidly.
Facebook is most popular amongst Afghans especially young age people. Twitter and Utube are used too. People use them to get information and express their opinions about different issues.Information, videos and blogs are shared on Facebook. Facebook is popular name amongst youth in Afghanistan.
Emergence of social media has provided employment opportunity for people in Afghanistan. Many people have turned to internet cafe business.during Taliban regime, internet cafe was shut down but after ousting of taliban, every street every town has internet cafe making people use social media.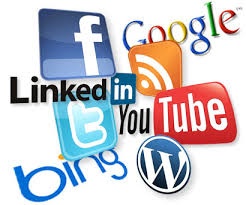 Social media is used to launch compaigns and raise serious issues in the society. When traditional media is weak, social media steps in where people have right to share and express their opinions about issues in the society. With passage of time, social media will overcome traditional media and it will emerge as powerful tool in the society.
Etisalat has launched 4G services in 2013 becoming country first company to do so. With increased number of smart phone users, it is expected social media will have many more users at the end of 2014 and will prove to be powerful tool in society that is going through reforming process.