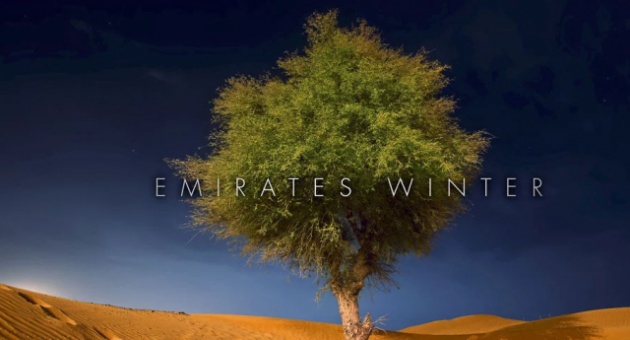 "Emirates Winter" is a time-lapse journey through United Arab Emirates, a video created by "Lewis de Mesa". He is the Co-founder of the design, art collective "Brownmonkeys" based in Dubai.
This video is a project that started in January 2011 and completed shooting on May 2011. Lewis de Mesa goal was simply to explore and look for interesting unique sceneries around the UAE, and capture its beauty with time-lapse photography. Winter season plays a big part of my journey, as it's the best time to chase visible fluffy clouds with a true blue sky that only exist to the human eye at this time of the year.
Lewis took around 300,000 images and traveled some 4000kms going around the cities of Abu Dhabi, Dubai, Al Ain, Sharjah, Ras Al Khaimah and Fujairah. He ended up going more than once on few locations which mostly he searched the coordinates online. There's some tiny little setbacks like wrong coordinates, clouds disappearance, being turned down to take photos (after a 2 hour drive), miscalculated driving time, sets of glowing eyes in the mountain, some wild animal noise in the dark (well it's not really a hindrance, but it is abit alarming) and few unnecessary technical issues, which is typically part of trying out and learning something new.
The whole trip was very exhausting and time consuming, but it's all worth it in the end. Lewis has seen so many beautiful places here in the UAE, plus he enjoyed all the long drives as well as being close to nature and far away from city for a while. He's hoping to find more time and discover new places and capture it again on video.
-All credit goes to the maker of the video Lewis de Mesa-