In the real world, people are either respecting, ignoring or loving each other. We respect the ones that have a value and believe in them, but we love the ones who give us value and make us happy.
The same idea can be applied to marketing and advertising. People are looking for brands that care about them and inspire them. Building an emotional relationship with customers is the key to success. Understanding the customers' needs and making them the priority is the way to success.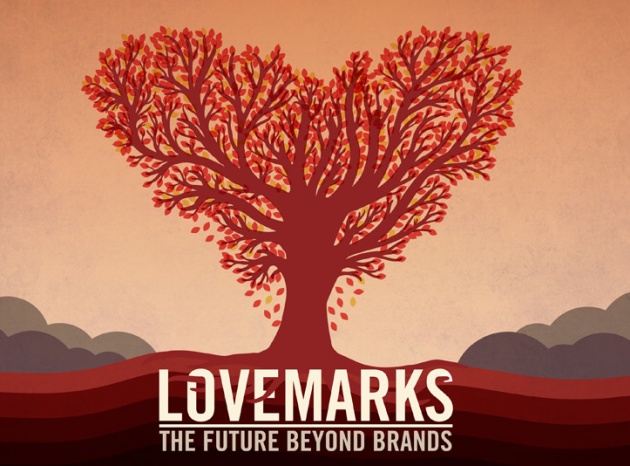 Humans need emotions to get motivated and relate. Kevin Roberts, worldwide CEO of Saatchi Saatchi, introduced a new phenomenon in advertising with his book 'Lovemarks'. He suggests to use love, mystery, sensuality and intimacy language in advertising. He found that people are more loyal to a 'lovemark' brand. Below is the love/respect axis as defined by Kevin Robert.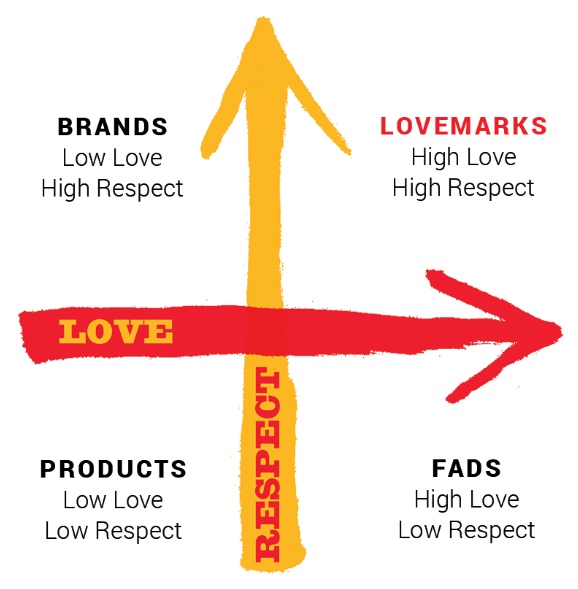 Saatchi & Saatchi is a global advertising agency that perfectly applies the lovemarks theory in their commercials and turns brands into lovemarks. I found several interesting ad campaigns that I want to share with you here below.
These campaigns were made by two creative minds from Italy, Luca Lorenzini and Luca Pannese, who work as Creative Directors at Saatchi & Saatchi. In my latest blogs, I talked about their recent campaigns and views about creativity in ads.

T-Mobile Smartphones "Angry Birds Live" Campaign:
One of the most downloaded and played games on smartphones is Angry Birds, where you see exploding pigs and flying birds, simply a fantastic idea and a great experience. People love to see such creative ideas, especially when it connects them to their interests and raises their curiosity. Watching such ad makes me want to be there and play the game live! This video ad was created for T-Mobile in Spain and has received over 18 million views on YouTube and 3 Bronzes from the 2011 Eurobest Awards. You can see that interacting with human emotion has a bigger impact and people remember it and still talk about it even long after.
Lexus I.S. Hybrid "Trace Your Road" Campaign:
It's a successful and visually amazing ad that has the power to astonish consumers and engage them in a very innovative way. This ad was created for the Lexus IS Hybrid car as a real lifetime game that shows the quality and uniqueness of the car. The viewer can feel the joy of driving such a car and it perfectly delivers the feeling and message to the viewers.
Fiber One Treats "Chew Treats" Campaign:
It's another great campaign that Saatchi & Saatchi created for Fiber One. It compares snacks to treats we give to our pets and simply tells us we don't need to fight our instincts with Fiber One healthy treats.
If you have comments and suggestions, please share them with me below!
You can also read the Farsi version of this blog here.
Thanks.
Elaha Mahboob