Empowering people to be thought leaders has always been my mission. This applies when I teach Judo to kids or when I discuss a business opportunity. Sometimes, it can be a challenge. Some people grasp the concept at first sight. Some strive to achieve leadership. Others spend the rest of their lives under the shadow of others, their boss or the corporate image of the company they work for.
This week, Fereshteh Forough moved to New York City to support the Afghan Development Project. She was in the office when we met several Ad-Networks and discussed with CEOs and managers of several companies. She introduced herself, her background and explained her leadership in the fields of computer science, education and development in Central and South Asia. Most people were staring at her with admiration and surprise. How such a young woman can have so much wisdom and experience? Her secret is maybe the Afghan wisdom that transpires from the Afghan proverbs and thousands of years of history and struggle.
Very interesting was the visit of Altitude Digital at the Film Annex Studio. Efren Ramirez, actor and comedian known for his role of Pedro Sanchez in the film Napoleon Dynamite, entertained creative interviews and conversations on camera with CEO Jeremy Ostermiller, VP of Video Operations Joseph Salvador and Fereshteh Forough as representative of the Afghan Development Project.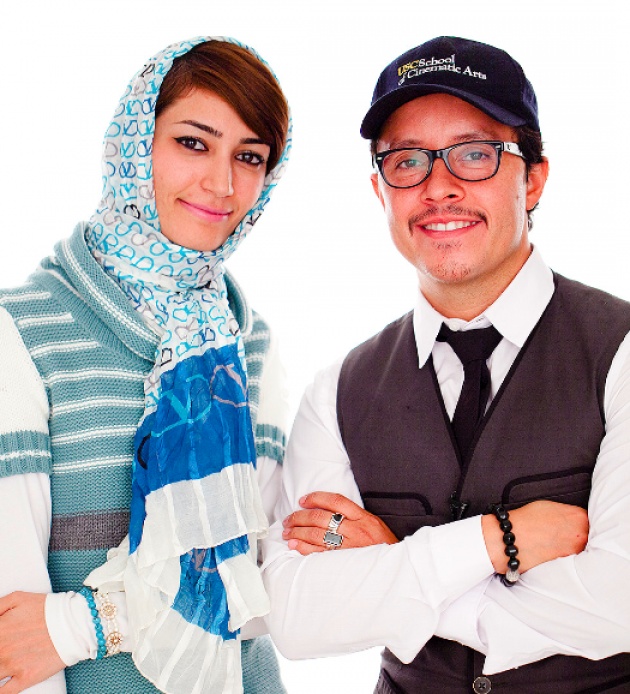 Later in the evening, President Obama won his re-election as easily predicted by internet rankings and target marketing studies. This picked my brains about the current media perception and how misleading it was regarding the reality of the elections outcome. They maybe wanted to maintain the suspense and some unnecessary expectations? This gave me the opportunity to consider the fact that Internet is not a place for "Conservative" thinking, but for "Liberal" or "Libertarian", where freedom of expression and the flow of data allow further success. Let me explain better:
-- Conservative policies look back and maintain traditional terms of engagement and communication. This is an antithesis to the Internet and the endless number of opportunities found on the World Wide Web.
-- Liberals and Libertarians are the two opposites and function with a concept of free flow of information. Some interpret it to their own advantage, but Internet remains the best environment for both a Liberal and a Libertarian agenda. Without taking any political position, I can say that holding back data growth and analytics is counter productive.
Women empowerment was the key of Obama's agenda. The gender demographics of Obama's campaign were staggering and leaning towards women:

compared to Romney's campaign gender demographics:

Women are great communicators. Their contribution goes beyond women's vote but act as a determining decision factor for young people and men. In today's age, men listen to women more than women listen to men. Compare Oprah (14 million Twitter followers) to Bill O'Reilly (305K Twitter followers) or Bill Maher (1.7 million Twitter followers) and tell me who has the highest Buzz and Klout score. Women by nature create and nurse. Men too often drive their ego into confrontations and wars. Women are the best part us and it's in the mutual advantage of mankind to empower women and help them get a bigger role in society.
It is not a coincidence that Captain Edward Zellem chose a woman holding a baby as the cover of his book Afghan Proverbs Illustrated: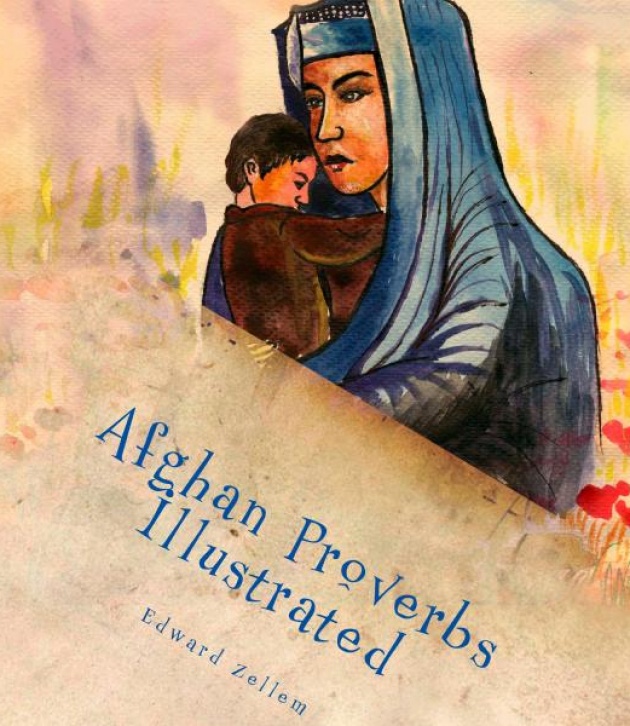 Two of the proverbs say:
Behesht zer-e paay-e maadaraan ast
Heaven is under the feet of Mothers.
and:
Maadar ba yak dast gahwaara wa ba dast-e degar jahaan-ra takaan mey-dehad
Mother shakes the cradle with one hand and the world with the other hand.
Women empowerment is the key to success.