Una delle cose che mi ha spinto a realizzare "RALPH: Coffee, Jazz and Poetry", è stata l'assurda energia che pervade il poeta Ralph Alfonso.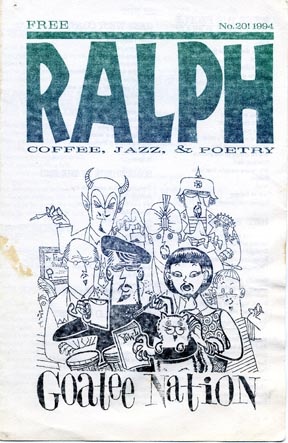 Nel 1996, quando scoprii la sua rivista in un bar, non avevo idea di cosa facesse. Oltre a realizzare e stampare il suo mensile "RALPH" con la propria Gestetner, spedendolo poi gratuitamente alle persone e ai negozi in giro per il Canada, Ralph registrava su CD le sue poesie e la sua musica, tra cui figurano "RALPH: Coffee, Jazz and Poetry" (1995) "Olympia 66" (1996). Realizzò altri due CD mentre stavo girando il documentario, "Sophisticated Boom Boom" (1997) e "This Is For the Night People" (2001).
Inoltre, Ralph era impegnato in diversi tour in giro per il Canada, con un progetto chiamato "Beatnik Folk Pop Explosion". La band di musicisti contava Lauren Agnelli, Dave Rave, Tom Harrison, Mike Rummen ed altri. Un artista davvero dedito alle proprie passioni!
In quel periodo ero interessato a scoprire come gli altri artisti si relazionassero al pubblico. Ralph aveva un approccio triplo, in tale senso: riviste, CD e tour.
Come filmmaker ho fatto anche io dei tour, qualche anno fa, nelle gallerie d'arte e nei teatri in Canada, Inghilterra e Stati Uniti, mostrando in giro i miei film sperimentali. Ma la mia esperienza è nulla, se confrontata a quella di Ralph, pronto a viaggiare per ore ed ore tra una data e l'altra del tour. Ci vogliono un sacco di energie, e non parliamo poi delle spese che ciò comporta!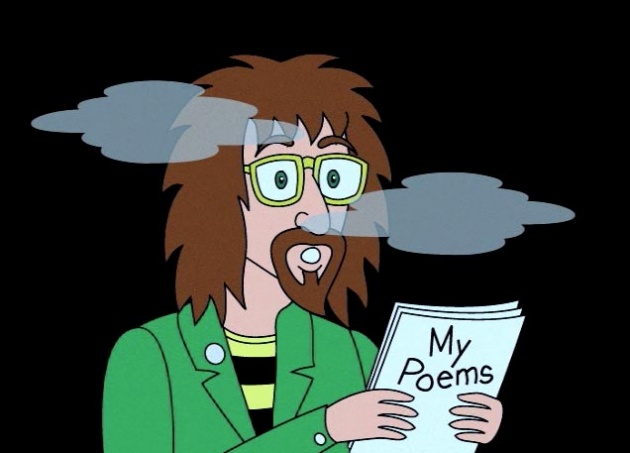 Ammiro davvero la passione e l'impegno di Ralph. Cerco di seguire il suo esempio, ogni giorno!
Potete vedere la prima e la seconda parte di "RALPH: Coffee, Jazz and Poetry" qui sotto:
Ralph gestisce una galleria d'arte/coffee shop/negozio a Montreal, chiamato BBAM. Dateci un'occhiata, è davvero figo. Inoltre, tutta la musica di Ralph è disponibile su cd e in digitale. La sua etichetta è la Bongo Beat Records.