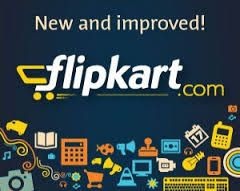 Today online shopping site Flipcart announced as the biggest online shopping sale of the year. Flipcart has created a history on online shopping. If you are shopping addict then flipcart has the best offer for you and you can get the best deal of the year. This offer was only valid till 4 in the evening.
The offers provided by flip cart were so cheap and affordable that those teenagers who have less pocket money than their desires so this day were the perfect opportunity for them. People buyed so many things from Flip cart and were seem satisfied with their shopping. Offers were on top that the cell phone that costs 2500 was on available in 1 Rs. Flipcart has used this festive season as the medium increase their sale. Today people seemed crazy about this online shopping festival and even it has now given a very tough competition to other shopping sites. Today Flipcart has started and created anew trend of biggest online shopping sale in India.
We all know that women are obsessed with shopping so the majority of customers were females and proved that they love sale even though it's online shopping sale. Cosmetics and dresses were also so cheap and affordable that one can easily buy them.
But this shopping sale has some conditions that ones a product is sold that can't be returned and exchanged, so in short for this biggest sale flipcart has haulted its money back policy. So be double sure about your products because you might face problem after buying them because you are putting your money in risk but if you love taking risk with your money with respect to shopping then it's the best way to go for it.
So go for it and enjoy shopping because this Sale is not that common so try your luck if you agree to the Flipcart's terms and conditions.