Hello everyone and ma'am Hillary, :-)
As you know, I always come with a different topic once again I am here on the same path.
This time, I will tell you some unique methods of decorating the walls of your house that are being used nowadays to increase the beauty of a house. Let's begin the topic!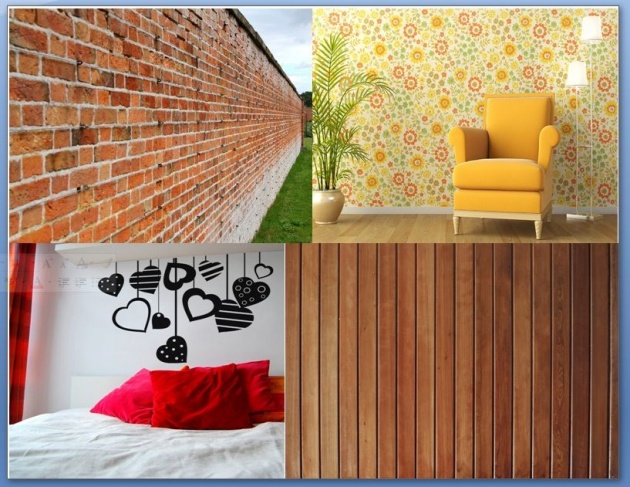 Pictures Source: googel.com Edited by Deep-shelter
If the attention is not paid, then perhaps a house will merely remain a house. Money and time are not as important in home decoration as the designs and construction are. Expensive items are not the essential part of making your house beautiful and attractive. Some people decorates their home in low-budget that the viewer can not help their self to admire.
Home furnishings and decorations are the desire of every human being and no doubt, decoration of a house is an art which can be understood only by a keen person. Everyone wishes to make their own house and like to embellish and beautify their house. Every person wants that the decoration or renovation of their home must be as enticing that visitors couldn't help their selfs to praise.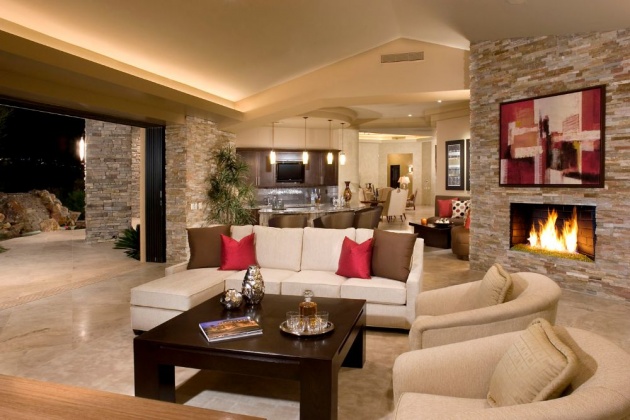 Pictures Source: googel.com
Your home must has uniqueness and look different from others. Different methods are adopted for home decoration. Some people focus more on furniture while some people work on walls, roofs, and doors, on the other hand, some people focus on the choice of curtains and carpets. Home furnishing and decoration should be such that people appreciate your tastes and manners. Everything in beauty and decoration of the house is important.
You have to think a lot while selecting curtains, furniture, carpet, and decoration of walls. After constructing a house, the walls demand your special attention. Wall decoration is an exclusive sense. In the previous era, people did not use to pay attention towards it. But it is considered as a necessary part nowadays. Different methods are adopted for Wall decoration. Some people choose wood designing, some beautify their walls with painting models or handicrafts, while some use attractive wallpapers.
I will describe seven different methods that are mostly used nowadays.
Wallpapers
Wood Paneling
Wall Cladding
Wall Stickers
Wall Pantings & Wall Hangings
Beautiful Wall Mirrors
Brick Wall
Wallpapers
Wallpapers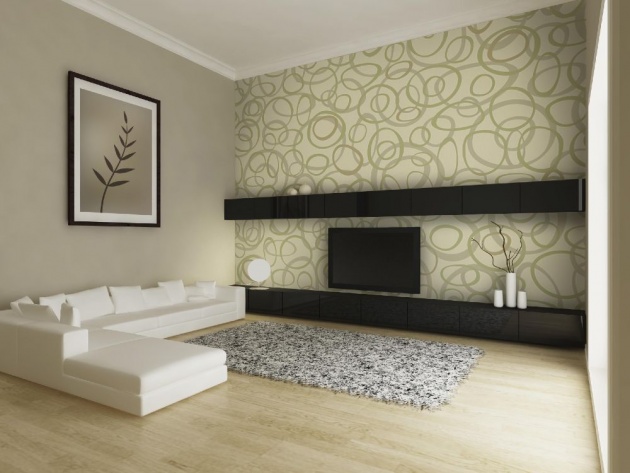 Picture source: google.com
The first step after constructing a house is to think how the walls of the house should be looking. To complete this step, selection of colors is observed. Mostly people like dim colors because dim colors enlighten the rooms. It was a time when wallpapers were also placed with colors so that the walls look attractive but the trend gradually ended. However, it is being seen nowadays again and people has started using wallpapers. Wallpapers are more sustainable than color paints.
Many of us can not paint their house because it is not easy to lift heavy furniture and to wait for it to dry after paint. It is really not easy to tackle such muddles. As well as painted colors are affected by seasonal effects. Then after sometimes walls start looking ugly while wallpapers have a protective layer. It doesn't only protect walls from moisture but makes the walls waterproof too.
Wood Paneling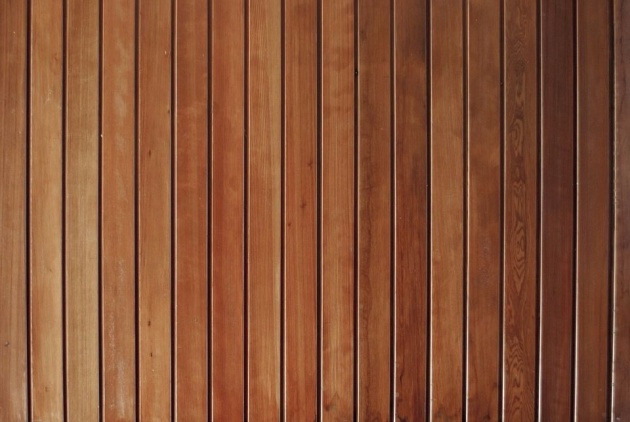 Picture source: google.com
Wood Paneling is also used nowadays to decorate walls. Through this, any walls of the house can be decorated. Selection of the wood depends on the style and color of the interiors of the house and furniture. The design made of strong and natural wood makes a common room special. Wood Paneling is unique for new and modern houses, that causes in increasing the beauty and prestige of the house. The design of the house seems stylish and comfortable through Wood Paneling. It is used to feature and to give the room a good impression by adding different and unique wooden pieces. No matter the panels are colorful or one-colored, it does increase the beauty of the house.
Wall Cladding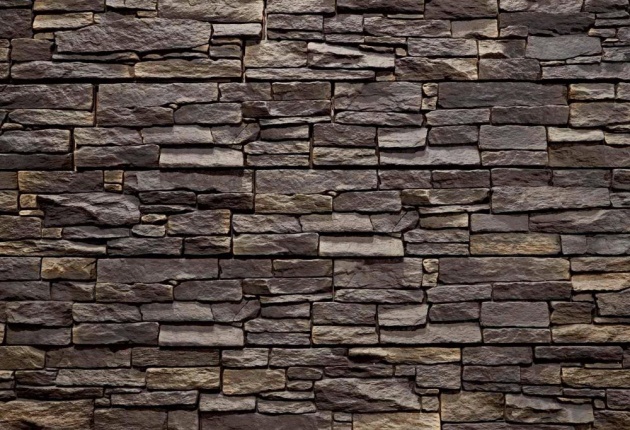 Picture source: google.com
Wall Cladding is also a kind of Wall Paneling. The only difference is that the style of Wall Paneling is clement and simple on the other hand Wall Cladding has embossed pattern. This kind of wall decoration is mostly liked than all other categories. It is mostly famous on the outsides of a house or a building but cladding can also be used in interior decorating. To look after wall Cladding is also an easy task because it is made of natural stones that is why it doesn't require to be painted. This is the way of interior design that is suitable for any part of the house and the wall.
Wall stickers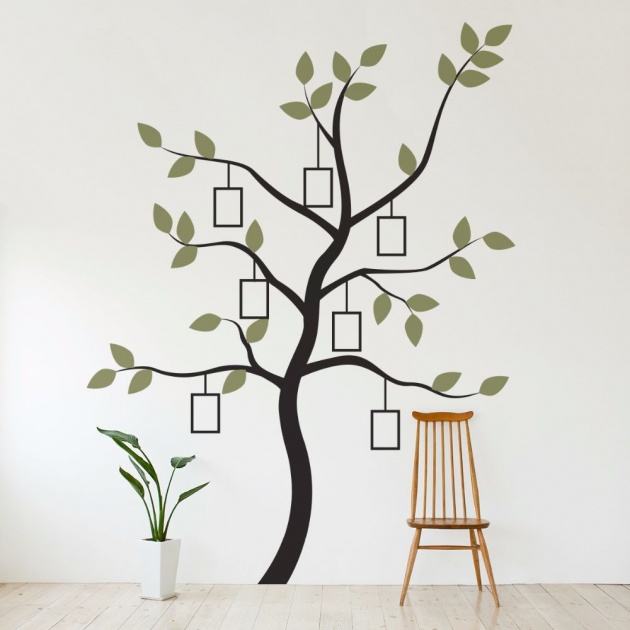 Picture source: google.com
Wall stickers are also known as Wall Decals. Usage of Wall Stickers also gives exclusivity to your house and a new life to your walls. Wall Stickers with attractive and beautiful designs are available at cheaper rates, that have various images and patterns printed on them. As you know we are living in an advanced era these Wall Stickers can be bought through the internet as well. Any part of the house can be formed alluring by using them. This method is easier and saves your time because you do not have to wait for a long to make it dry once they are applied you are done. If you are thinking about placing them in the bathroom you may place and there are many companies available that are providing waterproof Wall Stickers but they should be placed in locations where they become fully immersed in water.
Wall Paintings & Wall Hangings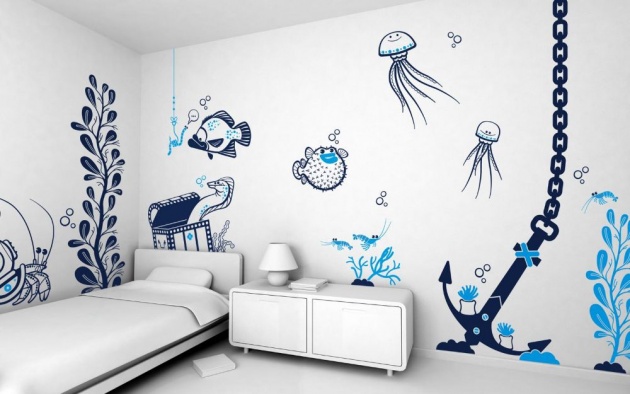 Picture source: google.com
Usually, people choose various Paintings to decorate walls. Many of us are so keen of Paintings. They are fond of collecting the work of famous artists and make their own 'Art Gallery' in their house by painting the walls of their house. Besides Paintings, Wall Hangings and different Frames can be also used to adorn walls.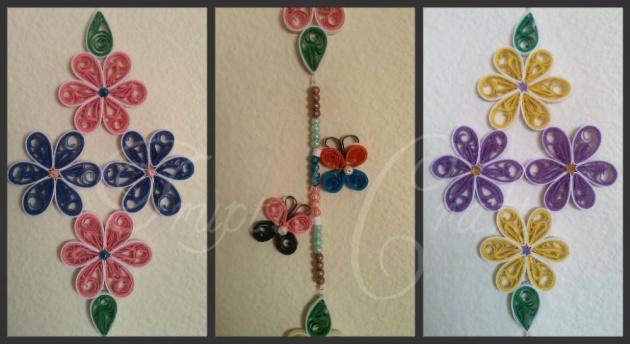 Picture source: google.com
Expensive Paintings are not necessary for wall decoration. If you are a good artist like @Shaiera, you may use your own Wall hangings made by you. Proper use of Wall hangings on hallway's and veranda's walls increase the beauty of walls. Moreover, Wall clocks and Antique pieces also cause the increment in the beauty of walls.
Beautiful Wall Mirrors
Video source: Youtube.com
Mirrors have been our main requirement from ancient times. They have become more beautiful by the time. Now they are made in enchanting designs and frames. In addition to the washrooms and bedrooms, Mirrors are being used for wall decoration as well. Although, these Mirrors are causing accretion in the elegance of our house.
Mirrors can be used in different places of a house. If your house having a veranda or a hallway, you may use them there. Despite your house has a narrow porch, you may use it there because porch looks spacious by adding a Mirror.
If you use them in the entrance of your house, they won't merely attract guests but they will look saying welcome to visitors as well. Besides round, ellipse, and square shapes Mirrors are truncated with various shapes.
Brick Wall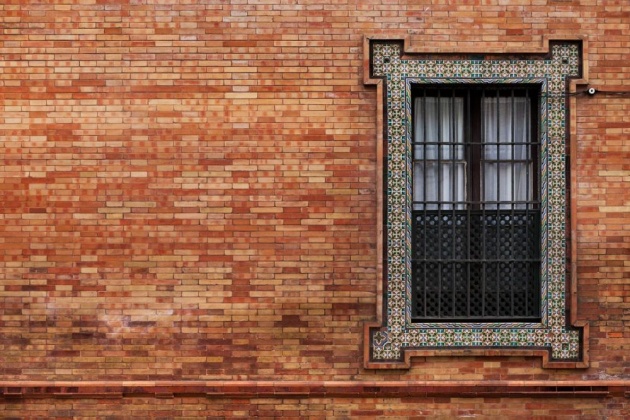 Picture source: google.com
In this era of inflation, walls can also be decorated without expensive paintings and valuable decorative items. Building red bricks wall with the style of modern interior design is an easy way. The hall pillars (decorated with simple bricks) in the room can increase the beauty of the house. One wall of a room should be chosen to be decorated with bricks a wall that has no door and window is more suitable for this work. The largest wall of the room should be used for this purpose. Remember that harsh bricks should not be used on more than one wall. Otherwise, it will look ugly instead of beautiful. One more thing to be remembered is to paint dim colors on other walls near bricks wall so that sense of light in the room could remain otherwise, the room will look dark because of dark colors. This unique way of decorating a wall is now being adopted in bathrooms and kitchens as well.
This method of Wall Decoration doesn't get old or obsolete but we can say it an ageratum method. So it can be adopted without the worry of being 'out of date'.
I hope my blog will help you choosing the method to decorate the walls of your house. Write a comment below about your favorite method.