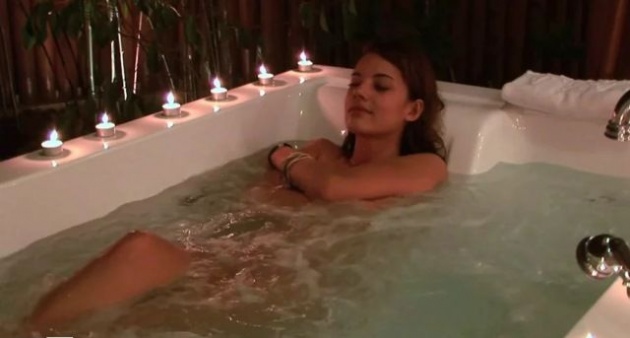 Eskaya Beach Resort and Spa on Panglao Island, Bohol, Philippines by "Electric Blue Media". They regularly visit, write large reviews of, shoot and produce HD promo videos at exotic dive locations and resorts primarily in the heart of The Coral Triangle.
Eskaya Beach Resort and Spa is one of the finest tropical luxury resorts you can ever experience.
The Eskaya's scuba diving and fantastic macro critter diving and photography opportunities done at the famed Alona Beach Wall of Panglao island, as well as the wide angle diving at adjacent mysterious Pamilacan Island and Balicasag Island is an experience of a lifetime. You might see schools of dolphins on the way to Pamilacan, or get luck and see the large Bryde's whale that frequent the passage.
The Island of Bohol is known as God's Little Paradise, and it certainly lives up to its namesake. Eskaya Beach Resort and Spa can lead you on local adventures to many places such as the fabled Caves of the Danao Adventure Park where you can see where legendary hero Francisco Dagohoy and his men led a successful rebellion against the Spanish occupiers who couldn't find the rebels. Be sure to take a flight on their Sui-Slide zip lines too.
The Day trip to the Danao Adventure park lots of activities like rafting, trekking, wall climbing, tubing, mountain biking, a nice picnic area and a great buffet for hungry adventurers.
The Simply Butterfly Reserve in Bohol's Bilar is a really inexpensive nice half day trip where you can see everything from the most beautiful ornate tropical butterflies that often land on you for a great photo op, to bizarre but harmless huge rhinoceros beetles.
There are many other really unique nature attractions Eskaya leads excursions to, so sit back and enjoy the Eskaya Beach Resort and Spa film and diving in the heart of the Coral Triangle, in the only Country 100% within the Coral Triangle, The Philippines!
Now this film was a very quick, simplistic piece shot with just a tripod, with none of our customary camera job, camera sliders, special lightning, time lapse gear, tripod dollies, skater dollies, wireless microphones, special editing plugin's and effects, etc. Someday they'd like to go back and shoot a full production.
-All credit goes to the owner of the film Electric Blue Media-