Jobless rates among young people will get even worse globally as the spill-over of the euro crisis spreads from advanced to emerging economies, according to a Report from the UN's International Labor Organization (ILO), "Global Employment Outlook: Bleak Labour Market Prospects for Youth" "Ironically, only in developed economies are youth unemployment rates expected to fall in the coming years, but this follows the largest increase in youth unemployment among all regions since the start of the crisis," says Ekkehard Ernst, lead author of the Report and Chief of the ILO's Employment Trends Unit.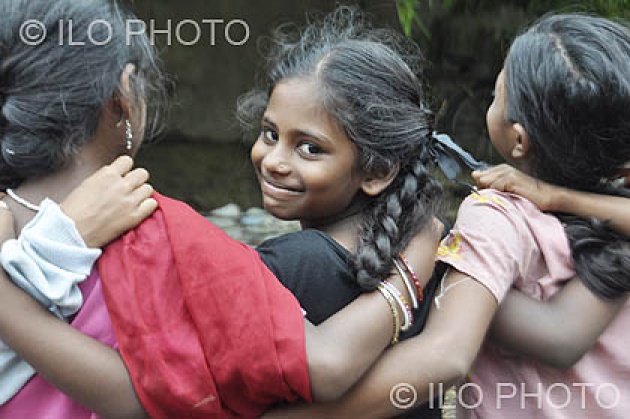 Disengagement of Young People from Jobs & Representative Democracy?
The paper forecasts the youth unemployment rate in developed economies dropping gradually, from 17.5 per cent this year to 15.6 per cent in 2017 – far higher than the rate of 12.5 per cent registered in 2007, before the crisis struck. However, the statistics belie an unfortunate fact: Much of the projected decline in the jobless rate is not due to improvements in the labor market, but rather to large numbers of young people dropping out of the labor force altogether due to discouragement, according to the ILO. The social consequences of this trend are not yet fully evident, but will this foretell an increase in criminal/anti-social behavior? Will it move society to further disengagement from representative democracy and are extreme politics likely to sop-up the frustration and anger? According to ILO, young people are three times more likely to be unemployed than adults, and over 75 million youth worldwide are looking for work. The labor agency has previously warned of a "scarred" generation of young workers facing a dangerous mix of high unemployment, increased inactivity and precarious work in developed countries, as well as persistently high working poverty in the developing world.
Arab Spring to Arab Joblessness?
The ILO Report highlights that the global youth unemployment rate will reach 12.9 per cent by 2017 – up 0.2 percentage points from forecasts for 2012. Youth unemployment is projected to be highest in North Africa and the Middle East, with a 25 per cent rate forecast over the next years. Even in countries with early signs of a jobs recovery and where new vacancies are opening up, many unemployed youth still find it difficult to land a job. For example, a construction worker whose job was lost during the housing bust might not have the skills needed in sectors that are hiring.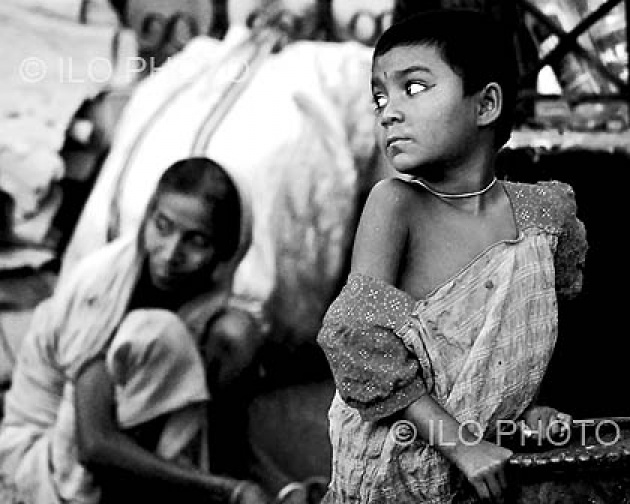 Global and Regional Figures:
The projected decline in youth unemployment in the developed economies region is not expected to be enough to pull the global rate downwards.
The paper says the global youth unemployment rate will reach 12.9 per cent by 2017 – up 0.2 percentage points from forecasts for 2012.
The impact of the euro crisis is expected to expand well beyond Europe, affecting economies in East Asia and Latin America as exports to advanced economies have faltered.
In North Africa and the Middle East, youth unemployment rates are projected to remain above 25 per cent over the next years and might even rise further in parts of these regions.
Youth unemployment rates are forecast to rise from 9.5 per cent this year to 10.4 per cent in 2017 in East Asia, with little change projected in Latin America and the Caribbean and in Sub-Saharan Africa.
| | | |
| --- | --- | --- |
| Youth unemployment rates forecasts | 2012 | 2017 |
| Global | 12.7 % | 12.9 % |
| Central and South Eastern Europe | 16.9 % | 17 % |
| Developed economies | 17.5 % | 15.6 % |
| East Asia | 9.5 % | 10.4 % |
| Latin America & the Caribbean | 14.6 % | 14.7 % |
| Middle East | 26.4 % | 28.4 % |
| North Africa | 27.5 % | 26.7 % |
| South Asia | 9.6 % | 9.8 % |
| South East Asia & the Pacific | 13.1 % | 14.2 % |
| Sub-Saharan Africa | 12 % | 11.8 % |
"Neither in Employment, Education or Training":

"This leads to discouragement and rising NEET rates ("neither in employment, education or training") among young people. Schemes using employment guarantees and an emphasis on training could help get job seekers off the street and into useful activities, providing a safeguard against further economic stress, according to Mr. Ernst. Such youth guarantees can come at very limited cost, less than half a per cent of GDP among European countries. "In times of constrained public finances, this may seem like a large additional burden, but it will be less than the additional costs that come from young unemployed people permanently losing touch with the labor market."
Consistent Call to Action from ILO:
The ILO has already adopted a Resolution to address the youth employment crisis: (Read our Blog for Film - "Europe Failing its Youth" ). According to the ILO's Statement, it provides a portfolio of tried and tested measures in five areas: macro-economic policies, employability, labor market policies, youth entrepreneurship and rights. It underscores the need for balance, coherence and complementarity across the policy measures. See the ILO call for action on youth employment . The ILO Press Statement has summarized this emphasis as:
Foster pro-employment growth and decent job creation through macroeconomic policies, employability, labor market policies, youth entrepreneurship and rights to tackle the social consequences of the crisis, while ensuring financial and fiscal sustainability.
Promote macroeconomic policies and fiscal incentives that support employment and stronger aggregate demand, improve access to finance and increase productive investment – taking account of different economic situations in countries.
Adopt fiscally sustainable and targeted measures, such as countercyclical policies and demand-side interventions, public employment programs, employment guarantee schemes, labor-intensive infrastructure programs, wage and training subsidies and other specific youth employment interventions. Such programs should ensure equal treatment for young workers.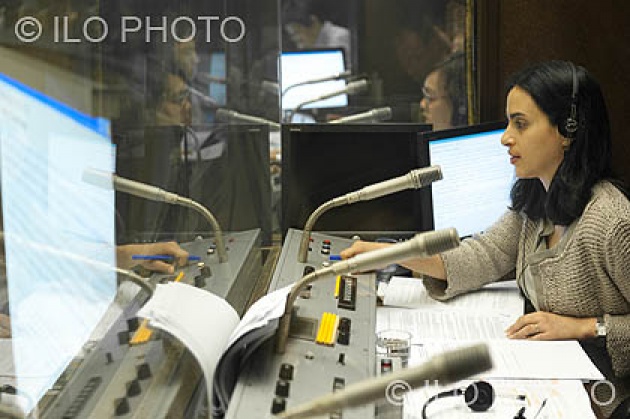 The ILO has been at the forefront of countering the head-on rush into austerity by highlighting the negative effect on economic growth as well as employment and opportunity. Read: "Austerity is Killing Jobs & Economic Health" The tide has not yet turned, as indicated by the ILO's own Report and projections. However, one has to credit the ILO, among a handful of other institutions for reshaping the debate: "Too Much Focus on Finance-Too Little on Society Needs"
Also see our Film for Blog: "Youth Jobs Forum"
Ambassador Muhamed Sacirbey - FOLLOW mo @MuhamedSacirbey


Facebook-Become a Fan at "Diplomatically Incorrect"








Twitter – Follow us @DiplomaticallyX







For many further current news event articles, see our popular video blogs at "International Financial Crisis" Channel
All Photos Courtesy of ILO Photo Gallery