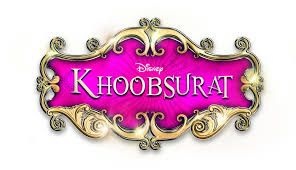 When a remake is being done of any movie, the first question which comes in the minds of the critics and the viewers is that whether or not the modern version could do justice of the older version, especially if the older and original version is a super hit movie. The same question was raised after watching the movie, 'Disney's Khoobsurat' and underwent various speculations on whether it has done justice to the 1980s Hrishikesh Mukherjee's Khoobsurat that starred Rekha.
Directed by Shashanka Ghosh, this new age 'Khoobsurat' is definitely not a flop or so as to say a bad film. But compared to the old time classic which comprised of the superb performance of Rekha along with the strict disciplinarian, Dina Pathak, this 2014 Khoobsurat could have been much better.
In the Disney's Khoobsurat movie, Sonam Kapoor acted the main lead, Dr. Mili who is a physiotherapist, with a rich father to support her nonetheless. Unlike the original Khoobsurat where there was a difference in the family background, in this movie the family background part was not present as both families seem to be rich and well to do (and even a bit snob).
The cold war of two very dissimilar lifestyles which was much enjoyed in the Khoobsurat of 1980's was quite missed in this modern version of the same movie where it was more about a love story between Sonam and Fawad ( Ohh, he is so delightfully delicious to look at). Though Sonam Kapoor's acting was not criticized in the movie but her depiction of Dr Mili which was originally done by Rekha failed to match the expectation of the people. Fawad, on the other hand, was quite appreciated. Not only his looks and handsome physique but also his acting captured millions of heart of both men and women (more women, obviously).